The second-generation Audi TT RS will go on sale later this month priced from £51,800 in Coupé form and £53,550 as a Roadster.
Those prices pitch the four-wheel drive TT RS directly against the new Porsche 718 Cayman S, which costs £48,834, and soft-top 718 Boxster S, which starts at £50,695.
Performance and 0-62mph time
The TT RS is the first recipient of Audi's new turbocharged 2.5-litre five-cylinder petrol engine, which has an aluminium block instead of the current motor's steel block. Using the aluminium block helps to shave 10kg off new TT RS's overall weight compared with its predecessor in fixed-roof form.
The new engine will pack a 395bhp punch and have a claimed 0-62mph time of 3.7sec. This is 0.4sec quicker than the old TT RS Plus with a dual-clutch gearbox and 0.5sec inside the time Porsche quotes for the new 345bhp turbocharged 2.5-litre four-cylinder powered Cayman S.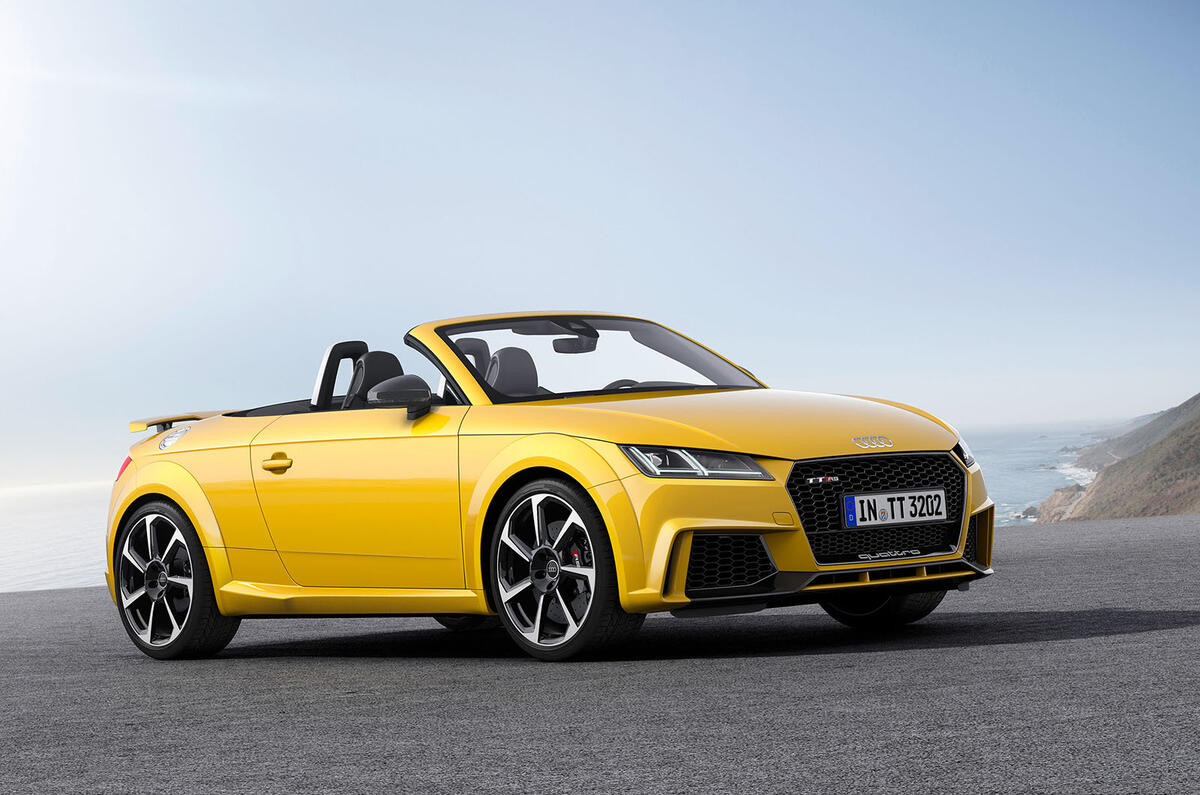 With an added 90kg, the Roadster's 0-62mph time is a claimed 3.9sec, which is 0.3sec quicker than the previous model. Top speed for both new TT RS models is limited to 155mph, although it can be raised to 174mph.
Peak torque is 354lb ft between 1700 and an uncharacteristically high 5850rpm, 11lb ft more than the old model.
A seven-speed, dual-clutch automatic gearbox with TT RS-specific ratios is standard, along with launch control software and steering wheel-mounted shift paddles.