Porsche has released a video of its new 718 Cayman, which made its world debut at the Beijing motor show over the weekend.
The two-seat coupé follows the recent unveiling of its mechanically identical soft-top sibling, the 718 Boxster, and benefits from many of the mid-life modifications brought to that car, including a newly developed 2.0-litre turbocharged four-cylinder engine in place of the existing model's naturally aspirated six-cylinder unit.
718 Cayman video review
Read our review of the new Porsche 718 Cayman S here
Due to reach the UK in September, the 296bhp 718 Cayman is priced at £39,878, while the 345bhp 2.5-litre 718 Cayman S is pitched at £48,834, representing a respective £184 more and £51 less than the models they replace. It is the first time the coupé has been priced below the roadster, which starts from £41,739, echoing the 911 model range.
Video
Reflecting the styling changes brought to the 718 Boxster, the 718 Cayman receives a revised front bumper featuring larger cooling ducts, a more structured shape and new indicator repeater lights.
Read our review of the Porsche Cayman here
Along the flanks, the air duct used to feed air to the engine has been reshaped for increased cooling efficiency and the sills have been made more prominent.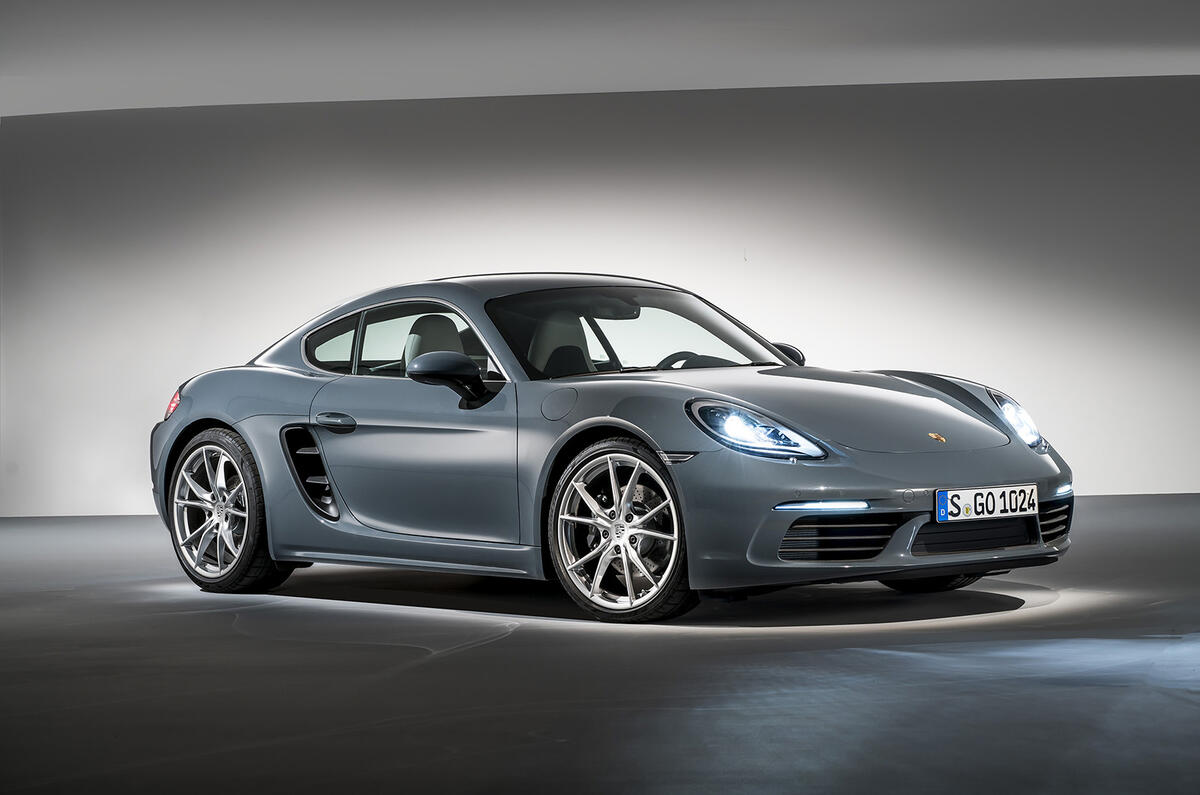 At the rear, the mid-engined Porsche adopts new tail-lights, a horizontal accent strip housing a Porsche badge and a redesigned bumper with an altered diffuser element and new tailpipes. The 718 Cayman receives a central trapezoidal design, while the 718 Cayman S features double round units.