Ginetta has taken orders for three examples of its LMP1 (Le Mans Prototype 1) racing model from a privateer team, which will enter two of them into the 2018 World Endurance Championship (WEC), including the 24 Hours of Le Mans.
The yet-to-be-revealed customer will keep the third car as a spare. It also plans to enter the 2019 WEC and Le Mans race with the models.
Ginetta chairman Lawrence Tomlinson said of the sales: "This is a big step forward for the programme, and will be great news too for the FIA WEC and the ACO who have placed a lot of faith in their new LMP1 regulations.
New Ginetta Le Mans car has been revealed. Click here for the story
"For now, you'll have to wait for our customer to make its own announcement on this programme. The signs are that it will soon be joined by more Ginetta customers in the top LMP1 class and that a car conceived in our Yorkshire factory will soon be contesting overall wins in the WEC, including at the world's biggest race, the 24 Hours of Le Mans."
Ginetta has plans to sell three more cars before the 2018 Le Mans race, with the Leeds-based company's commercial director, Nick Portlock, having told Autocar that the firm was in discussions with three customer teams including Manor.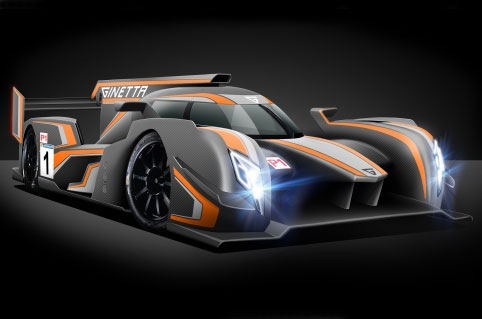 "The contract with Manor is in its final stages, so we should hopefully be confirming that soon," he said in March, "but we're also looking at working with more customer teams."
Portlock refrained from mentioning names, but Ginetta LMP3 customers ARC Bratislava and PRT Racing are probable candidates to run the British firm's most advanced machine yet, which will sit above the G57-P2 (pictured below) in its line-up.
"We have a top design team with experience from Le Mans and Formula 1 working on the new car," Portlock said. "We're using a Formula 1 wind tunnel for development, although I can't confirm which team's yet. And Paolo Catone [who designed the 2009 Le Mans-winning Peugeot 908 HDi FAP] is having a big impact."