Former Ginetta and Renault Clio racer Senna Proctor will race a Vauxhall Astra for Power Maxed Racing in the Dunlop MSA British Touring Car Championship next season.
The 18-year-old from Bridlington in East Yorkshire is the first of two drivers to be recruited by Warwickshire-based squad as it gets set to tackle its maiden season as a team registered for the manufacturer championship in the BTCC.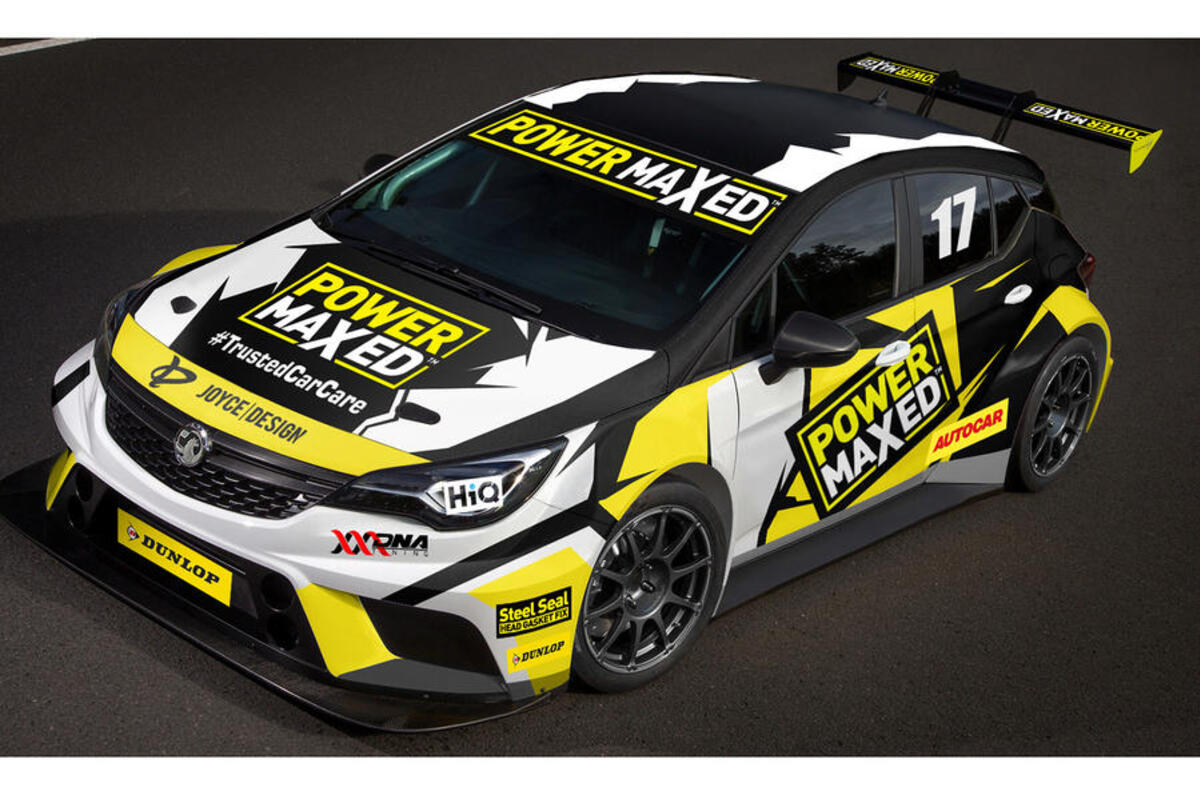 Proctor competed in the Ginetta Junior series on the BTCC undercard in 2015, scoring four race wins and a total of 13 podiums from a possible 20. In 2016, he switched to the UK Clio Cup, in which he took a brace of podiums and finishing third in the Graduate Cup standings.
Proctor said: "I cannot wait to get behind the wheel of the Power Maxed Racing Vauxhall Astra to perfect my craft in the top flight of British motor sport. This move has probably come a year earlier than planned, but when you are offered an opportunity like this then of course you don't turn it down. I know I will have to work very hard to gain the respect of my fellow competitors, some of whom are the best touring car drivers in the world."
Power Maxed Racing team boss Adam Weaver said: "I'm so excited to have Senna on-board. He caught my attention back in 2015 in Ginetta Juniors. I was impressed by how he excelled against very tough competition, and it's great to be helping him to realise both his dream and his potential of racing in the BTCC.
"It'll fantastic to once again be supporting and developing young talent, as we did with Josh Cook in 2015. I think Senna will cope with the added pressure this drive brings as he seems to have a very old head on young shoulders. We have signed a driver who we can build a long-term relationship with and turn into a future champion."
The identity of Power Maxed Racing's second driver has yet to be confirmed, but Weaver hinted that it will be "a more experienced, household name".
used Vauxhall Astra 2015-2018 cars for sale
Vauxhall Astra 1.6 CDTi EcoTEC BlueInjection Tech Line Nav Euro 6 (s/s) 5dr
Vauxhall Astra 1.4i Turbo SRi Nav Euro 6 5dr
Vauxhall Astra 1.6 CDTi EcoFLEX Design Euro 6 (s/s) 5dr
Vauxhall ASTRA 1.4i Turbo Energy Euro 6 5dr
Vauxhall Astra 1.4i Turbo SRi Euro 6 5dr
Vauxhall Astra 1.4i Turbo SRi Euro 6 5dr
Vauxhall Astra 1.6 CDTi BlueInjection Elite Nav Sports Tourer Euro 6 (s/s) 5dr
Vauxhall ASTRA 1.4i SRi Euro 6 5dr
Vauxhall Astra 1.4i Turbo Design Sports Tourer Euro 6 5dr
Powered By