Look, you just don't diss rallying, OK? I get that. It's a great sport, all right? And I genuinely do think so too, but people get very upset if you slag it off. So I won't.
But can we agree it has some issues? The World Rally Championship has tried to address some of them in the past. That it takes place over a long way is kinda the point of rallying in the first place, because it's a gruelling test of people and machines, but that makes it hard to manage spectators, hard to film and photograph to get public exposure.
Q&A: Petter Solberg on the World Rallycross Championship and Lydden Hill
So the WRC introduced things like single service parks, scrapped events like the gruelling Safari Rally, made shorter stages that were based around one area, created 'arena' stages, and rather undermining what made it rallying in the first place and rather more like what you see here.
Which, ultimately, I'm not sure has helped rallying's cause in the long run, because it has revived public attention on this sport. And I'll tell you something: you ain't going to compete with rallycross. Rallycross is on a roll like at no time since the 1980s. Cars compete against each other, not just the clock, in short stages, part rough, part smooth, based often in natural amphitheatres so spectators can see almost the entire circuit. And the cars are special, too: wildly powerful, looking enough like cars you can buy off the street, four wheel drive, long on suspension travel and big on going sideways.
In short, rallycross rocks.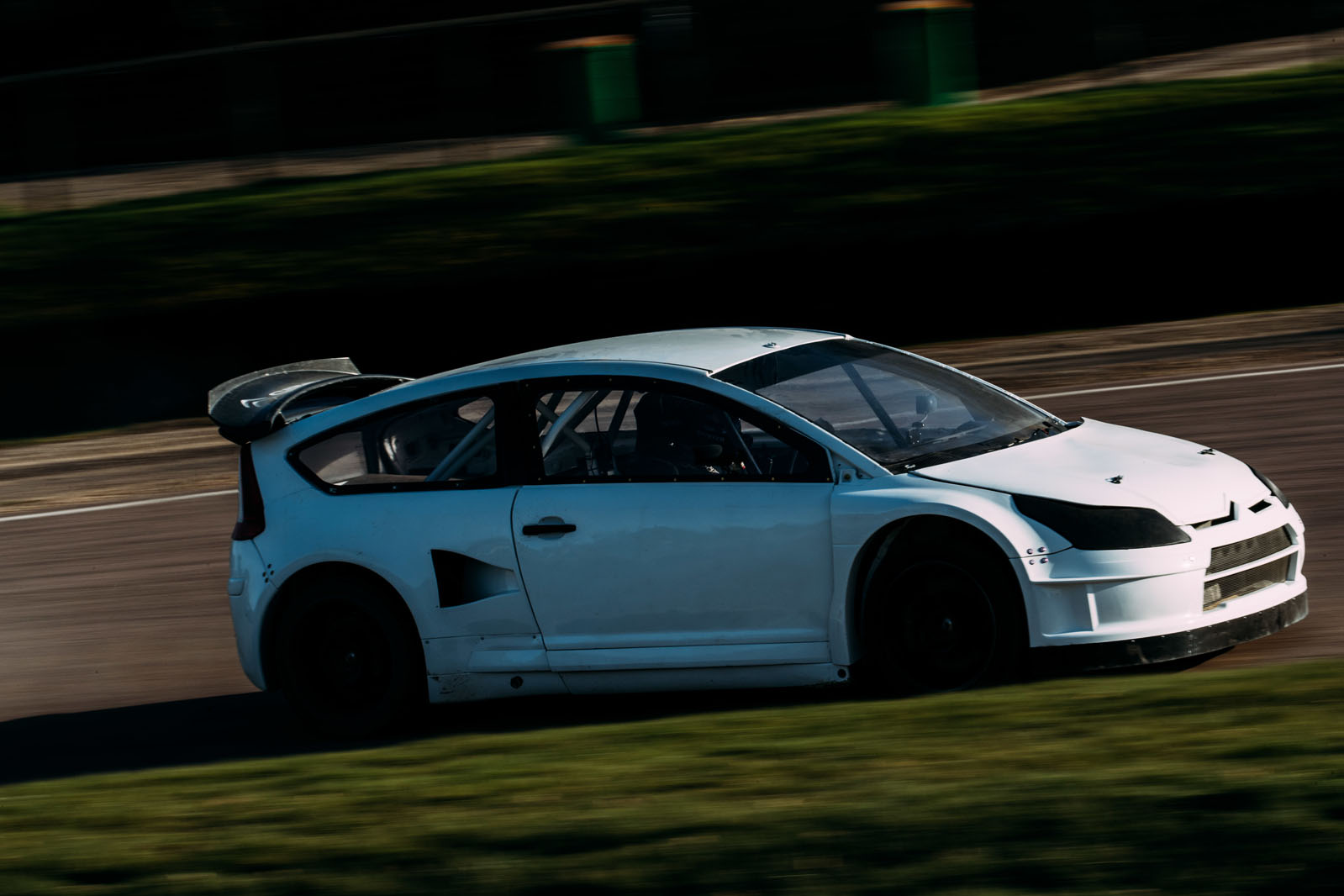 In the UK nobody does rallycross quite like the Dorans. Father Pat, and son Liam. Both have won the lot either as drivers or team managers. The Citroen C4 you see in the video below was driven by Pat in the World Rallycross Championship, then mothballed for a while. But in 2017 Liam is running several cars in the British Rallycross Championship as team manager, following a stint driving in the World Rallycrosss Championship himself in a Citroen DS3. For the foreseeable, though, he says he'd rather have the biggest team in British RX than the smallest team in World RX. So the C4 has been resurrected and will be run by Nathan Heathcote. Turns out he's quite good, and that this car is still rather competitive, because he won the championship's opening round the other weekend.