Sebastian Vettel fought through a steering issue that plagued his car for the entire Hungarian Grand Prix to convert his dominating pole position into a win.
The Ferrari driver had to contend with an misaligned steering wheel that he said became obvious "as soon as the jack stands let the car down" on the grid, but managed to hold off a late charge from the chasing Mercedes drivers of Valtteri Bottas and Lewis Hamilton, thanks in part to his teammate, Kimi Räikkönen, playing the role of rear gunner.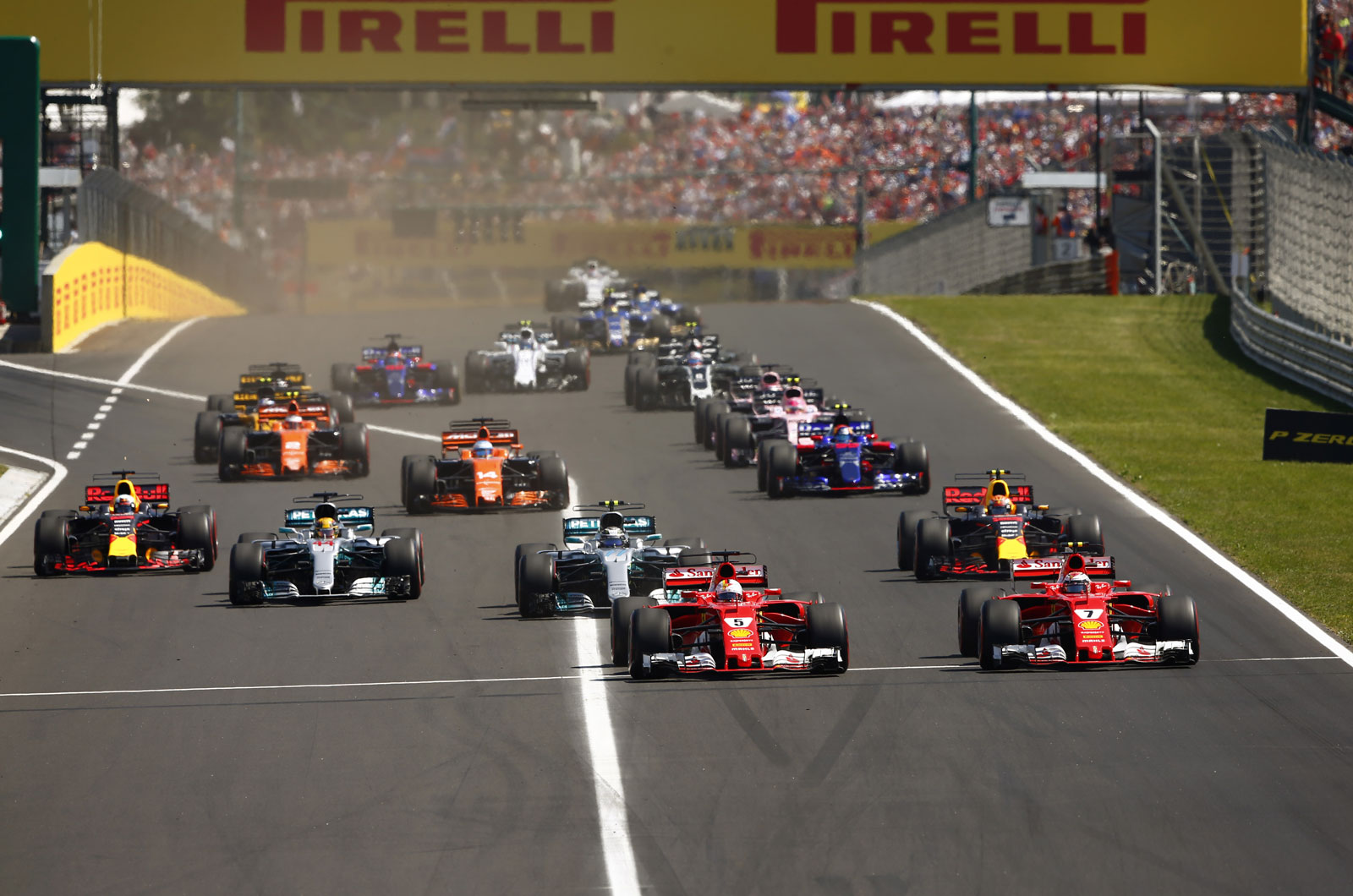 The high-downforce nature of the Hungaroring meant neither Silver Arrow could follow closely enough in the dirty air behind Räikkönen's car, enabling the limping Vettel ahead to escape untouched. The result extends Vettel's championship lead over Hamilton to 14 points, up from just one at the last round.
Despite a promising qualifying performance, the Red Bulls were unable to contest at the front after a clash at turn two on the first lap, in which Max Verstappen locked up and understeered into the side of team mate Daniel Ricciardo. The impact damaged Ricciardo's radiator, forcing him out of the race. Verstappen was handed a 10sec penalty that he served during his first pitstop.
Formula E: Montréal Grand Prix