BMW driver Andrew Jordan and Honda's Gordon Shedden both claimed their second wins of the Dunlop MSA British Touring Car Championship season at Oulton Park, where Ash Sutton also scored Subaru's maiden victory of the year.
Shedden's win in the finale at the Cheshire circuit came after a controverial clash with pole-sitter Josh Cook, which put the latter's Ford out of the race with broken suspension. Despite his car sporting some damager, Shedden then overhauled Jordan to claim glory and extend his championship lead. Tom Ingram, who had led the points heading into the weekend, had a disastrous time and has slipped to third in the points.
Here's how the action unfolded.
Motorsport round-up: Alonso stars in Indianapolis 500 qualifying
Round 10
Jordan used the rear-wheel-drive start-line advantage of his BMW 125i to power past pole-sitter Matt Neal at the start, and then held off the latter's Honda Civic to claim his second win of 2017 by just 0.28sec.
BTCC | EXCLUSIVE VIDEO: R10 in 60 seconds - Watch live on ITV4 now pic.twitter.com/h4Vu6XTF6y

— Official Dunlop BTCC (@DunlopBTCC) May 21, 2017
The real action was even more intense behind the pair, with Sutton dramatically overtaking BMW driver Colin Turkington. The daring Adrian Flux Subaru Racing driver then fought hard to hold off Turkington and Moffat and claim the final podium spot. Turkington later retired with a mechanical problem.
It was a bad race for Ingram, who camed into the event leading points but clashed with Jack Goff earlier and later retired with broken suspension.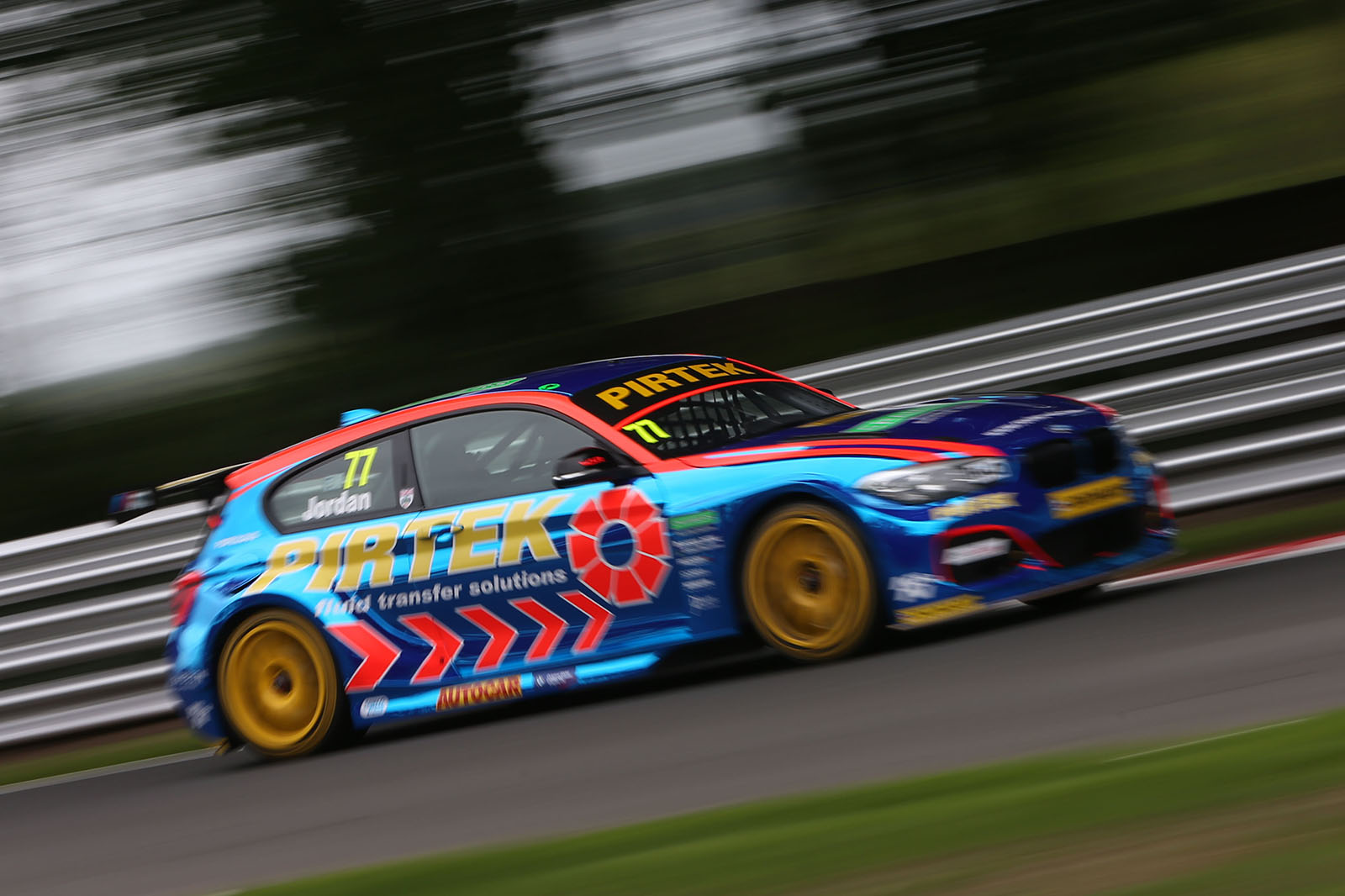 Round 11
Sutton upgraded from third to first in Round 11 with another impressive pass contributing to his triumph.
Having jumped past Neal into second at the start, Sutton wasted no time battling past Jordan, slowed by success ballast. Sutton led all the way after that, taking the second BTCC win of his career - and the first of the season for the Adrian Flux Subaru team.