Double Formula 1 world champion Fernando Alonso will start this year's Indianapolis 500 fifth on the grid after an impressive showing in qualifying for the event.
The McLaren-Honda F1 racer is skipping the Monaco Grand Prix in a bid to win America's biggest single-seater race next Sunday. And despite having no previous oval racing experience, Alonso reckons he could have gone even faster.
Interview: Mario Andretti on Fernando Alonso and the Indianapolis 500
Qualifying at Indianapolis takes place the weekend before the race, with drivers completing four-lap runs at the 2.5-mile speedway. The average speed for each complete run determines their grid spot. Alonso was seventh fastest on Saturday, with his 230.034mph run putting him into Sunday's Fast Nine Shootout to determine the starting order of the top nine drivers.
The Andretti Autosport team changed the Honda engine in Alonso's car between practice and qualifying on Sunday as a precaution. It didn't slow Alonso down: he averaged 231.300mph on his four-lap run in the Fast Nine Shootout.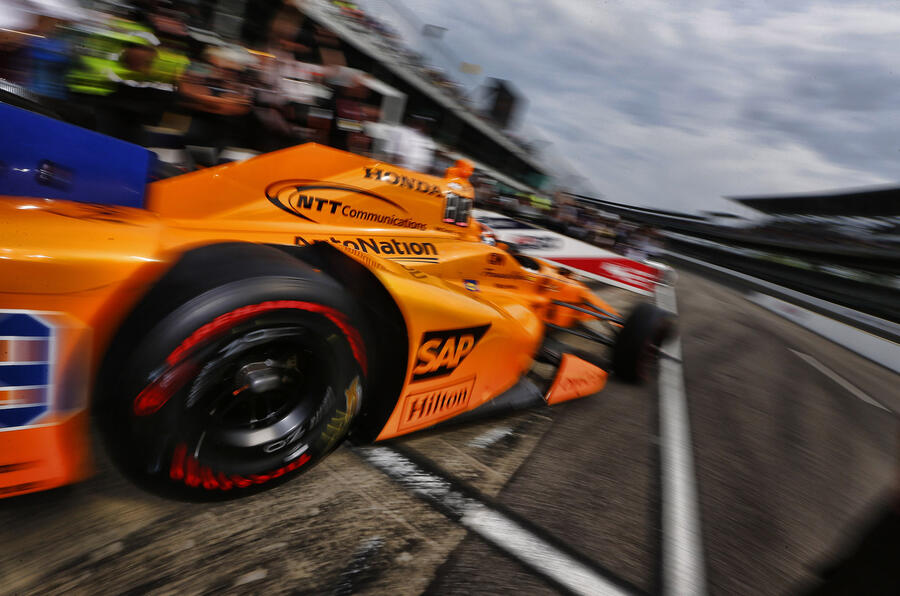 "We had an overboost problem coming out of the last corner, so we hit the engine limiter, and that cost some time," said Alonso. "The guys did an amazing job to change the engine so quickly."
Alonso said he was loving the experience of competing at Indianapolis, adding: "This is the biggest race in the world. I felt that the first time I came here [for practice], but the place was empty.
"Now I can see the fans coming in and the place beginning to fill up, it's even more amazing. I can't wait for next Sunday."