Daniel Ricciardo, 30, has started 171 Formula 1 races, scoring seven wins, 29 podiums, three pole positions and 13 fastest laps.
Lewis Hamilton, 35, has started 250 F1 races, scoring six world championships, 84 wins, 151 podiums, 88 pole positions and 47 fastest laps. Yet Ricciardo is modestly but forcefully unequivocal. "There are rarely unicorns in sport," he says. "There's always a small handful of people who have the talent to win on any given day, and our sport is no different. I believe there's a group of us at the top tier, and I believe I and a handful of others, in the same car, could have given him a run for those titles."
On the day we speak, Ricciardo is a Renault driver through and through, kicking his heels at home in Australia at the curtailed current season and rumoured to be earning £26.5 million per year, which gives an insight into how highly the team valued him when they signed him from Red Bull in 2019. As you read this, he remains a Renault driver but now has a contract signed and sealed to move to McLaren for 2021. His retainer is likely to be substantially lower, albeit a result of market forces rather than undoubtedly disappointing results over the past 12 months for a man who sets out his stall as a potential world champion.
So how good is Ricciardo, and will his move to McLaren – likened disparagingly by one football fan as the equivalent of moving from Arsenal to Tottenham Hotspur in that it takes him from one potential top-of-the-midfield team to another – be enough to convert his own self-belief into the kind of results that separate the good from the great?
On the one hand, Ricciardo's move to Renault has done far more for his bank balance than his reputation, with the team losing performance last year compared with 2018. He was seen off by Red Bull team-mate Max Verstappen in 2018 and, if you want to be really mean (but factual), was outscored three seasons prior by the soon-to-be sacked Daniil Kvyat.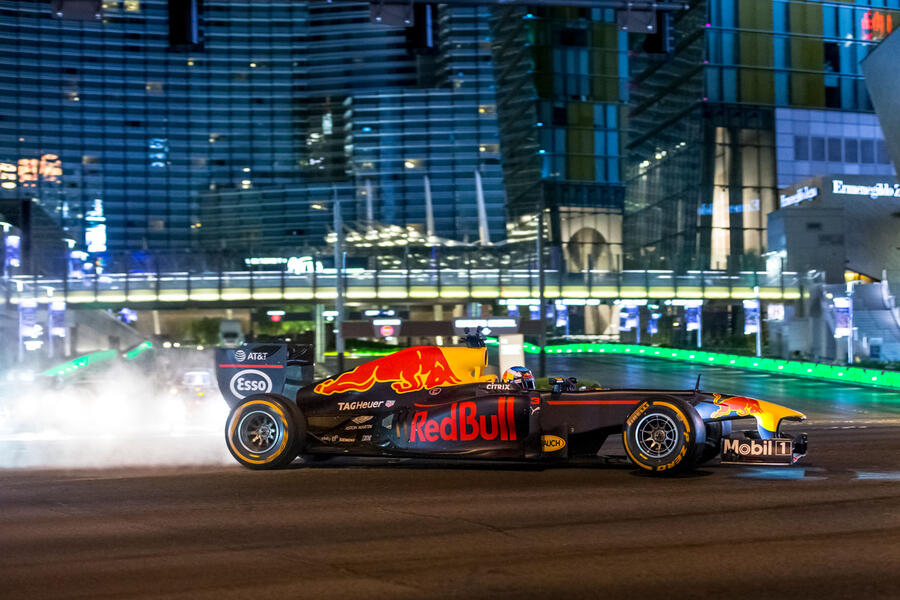 On the other hand, this is a man who has won races on tracks as challenging as Monaco and Spa-Francorchamps, who beat four-time-world-champion team-mate Sebastian Vettel in 2014 and who is rated by many observers as the finest judge bar none of late, heavy braking from high speeds – a skill that has notably been key to many of his finest results.
"I'm in that top group," Ricciardo reiterates, albeit with the refreshing acknowledgement that he understands the difference between self-belief and hard results. "As far as talent or ability to push a car to the limit – the skill set – there are a few of us that can get there. But we need the right car, and then, for this group, the difference is less about speed and more about the ability to nail results race after race. On a given day, a few of us could win. Where you have to hand it to Lewis is that he does it time and time again.
"What separates that little group, beyond the car, is the mental and physical ability to deal with everything this sport throws at you, week in, week out. It's the days when your health isn't so good, or you're feeling a bit jet-lagged, or you've just had a bad week. If you can still get in the car and deliver on them, then you can be champion.