Aston Martin will sell a limited run of 250 badge collections, with WEC racing badges from its Aston Martin V8 Vantage GTE cars.
Each collection comprises nine badges, with each badge bearing the flag colours of each country the cars have raced in as part of the 2016 World Endurance Championship.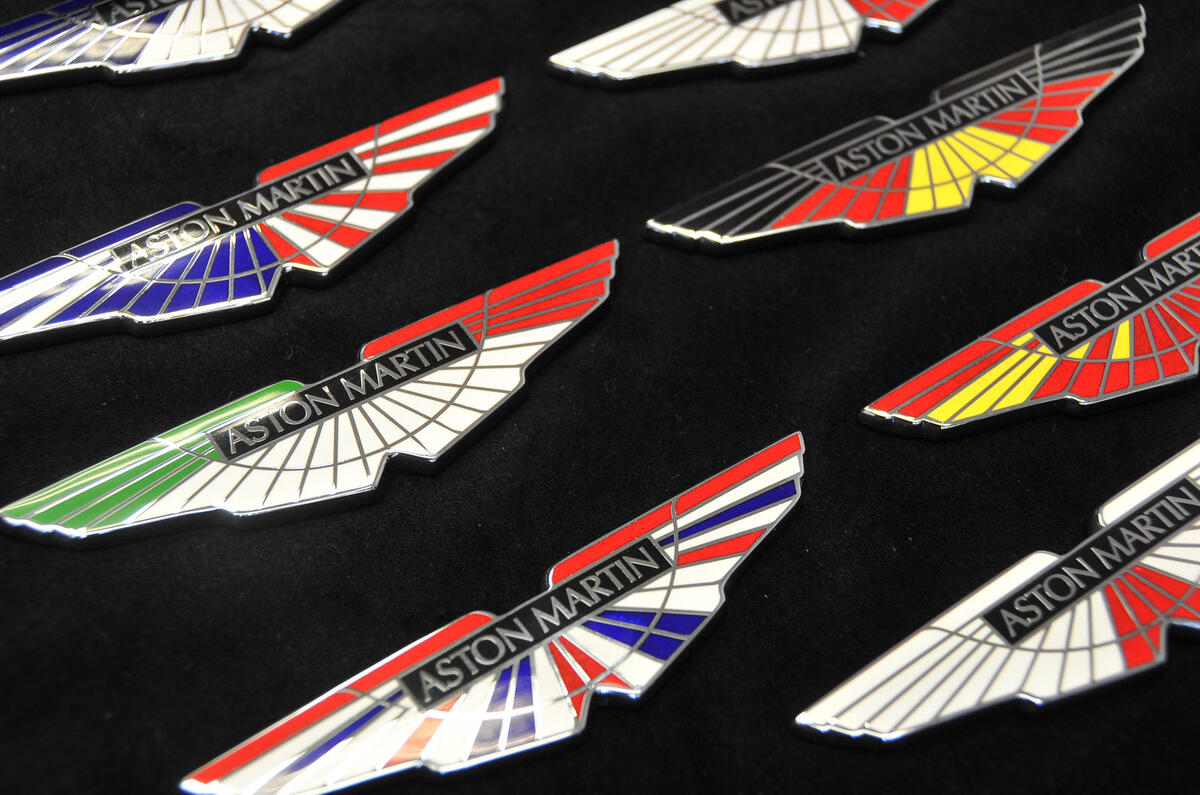 Read about our experience helping to make the badges with Aston Martin here
Each badge was hand-crafted in Birmingham's Jewellery Quarter, and are made on a bed of copper. Enamel is used for the colours, which fill the 42 segments of the wings of the badge; these are usually white on normal production cars. The nine badges are mounted in a white frame.
A different design for each of the nine badges is used to signify the flag of each country Aston Martin participated in: Belgium, Germany, France, the UK, the USA, China, Mexico, Japan, and Bahrain.
Read our review of the Aston Martin Vantage GT8 here
The cars which have the badges are based on the standard V8 Vantage, albeit with motorsport upgrades. Aston Martin Racing puts the Vantage GTE's power output at more than 480bhp, with in excess of 369lb ft of torque. The 6 Hours of Bahrain is the final race in Aston Martin's WEC campaign this year and takes place on 19 November.
The badge sets go on sale online, at Aston Martin dealers and Aston Martin's Mayfair boutique today, and cost £3750.
used Aston Martin Vantage GT8 2016 cars for sale
Aston Martin Vantage 4.7 V8 S Roadster Sportshift Euro 6 2dr
Aston Martin Vantage 4.7 V8 Roadster Sportshift II Euro 6 2dr
Aston Martin VANTAGE 4.7 V8 N430 Sportshift Euro 6 2dr (Euro 6)
Aston Martin Vantage 4.7 V8 S Sportshift Euro 6 2dr (Euro 6)
Aston Martin Vantage 6.0 V12 S Sportshift Euro 6 2dr
Aston Martin Vantage 4.7 V8 AMR Euro 6 2dr
Aston Martin VANTAGE 4.7 V8 S Euro 6 2dr (Euro 6)
Aston Martin Vantage S 4.7 V8 S Sportshift Euro 6 2dr (Euro 6)
Aston Martin Vantage 4.7 V8 S Euro 6 2dr (Euro 6)
Powered By