Everything feels incredibly weird this week, doesn't it? Now that we're not even allowed out of the house, the fact that Formula 1 won't start up again until mid-June or later actually seems quite minor.
The 2020 season was supposed to start last weekend, with the Australian Grand Prix in Melbourne.
The long, boring winter being brought to an end at this part-street, part-permanent race track through Albert Park will feel to younger fans a tradition, perhaps even historic, given that it has been race one for every season bar two since its controversial renovation for 1996.
The star of that first race was debutant Jacques Villeneuve. The 24-year-old Canadian had joined the leading Williams team in place of David Coulthard and wasn't exactly an unknown quantity, having won the Indycar World Series (at the time known as CART) over in North America.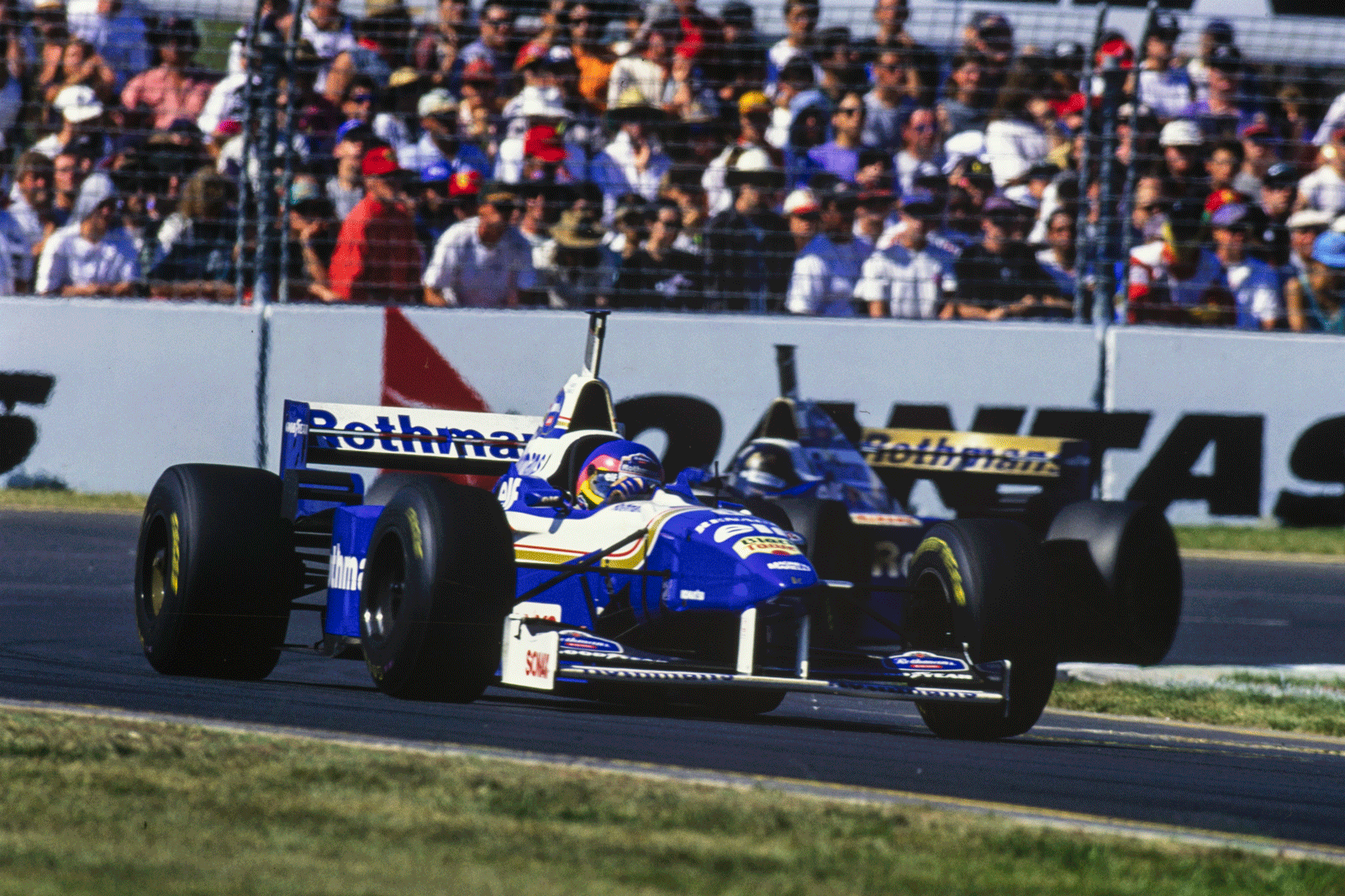 The main weight of expectation, however, came of course from his surname. Jacques was the only son of Gilles Villeneuve, the mercurial genius of car control; go and watch his battle with Renault's René Arnoux at Dijon if you don't know it already, as it's probably the best bit of racing you will ever see in F1.
Villeneuve Senior could have been World Champion in 1979 if he had ignored Ferrari team orders, and no doubt more opportunites were within his grasp, but was stolen away far too young in a horrendous crash at Zolder in 1982.
Another only son of an F1 cult hero sat across from Villeneuve in the Williams garage for the 1996 season: Damon Hill, who already had four seasons under his belt and by all rights should have been crowned champion in 1994 but for Michael Schumacher using his Benetton as a battering ram.
Jacques introduced himself to the world of F1 in the best possible way, by taking pole position by almost three-tenths of a second ahead of Hill. The FW18 was easily the fastest car that season, although its closest competitor would be the F310 pair of Schumacher and Northern Irishman Eddie Irvine.