The latest round of the British Touring Car Championship has been an eventful one, due to unexpectedly high temperatures playing havoc on the Thruxton track. Read our highlights here.
1. Becoming the first double winner of the 2016 season, WIX Racing's Adam Morgan won round 7 of the BTCC, after the contest initially seemed to favour pole-sitter Tom Ingram. Still, Ingram managed to recover following an early overtake by Matt Neal and others, coming second, while Andrew Jordan in his Pirtek Racing Ford Focus made steady progress to come third.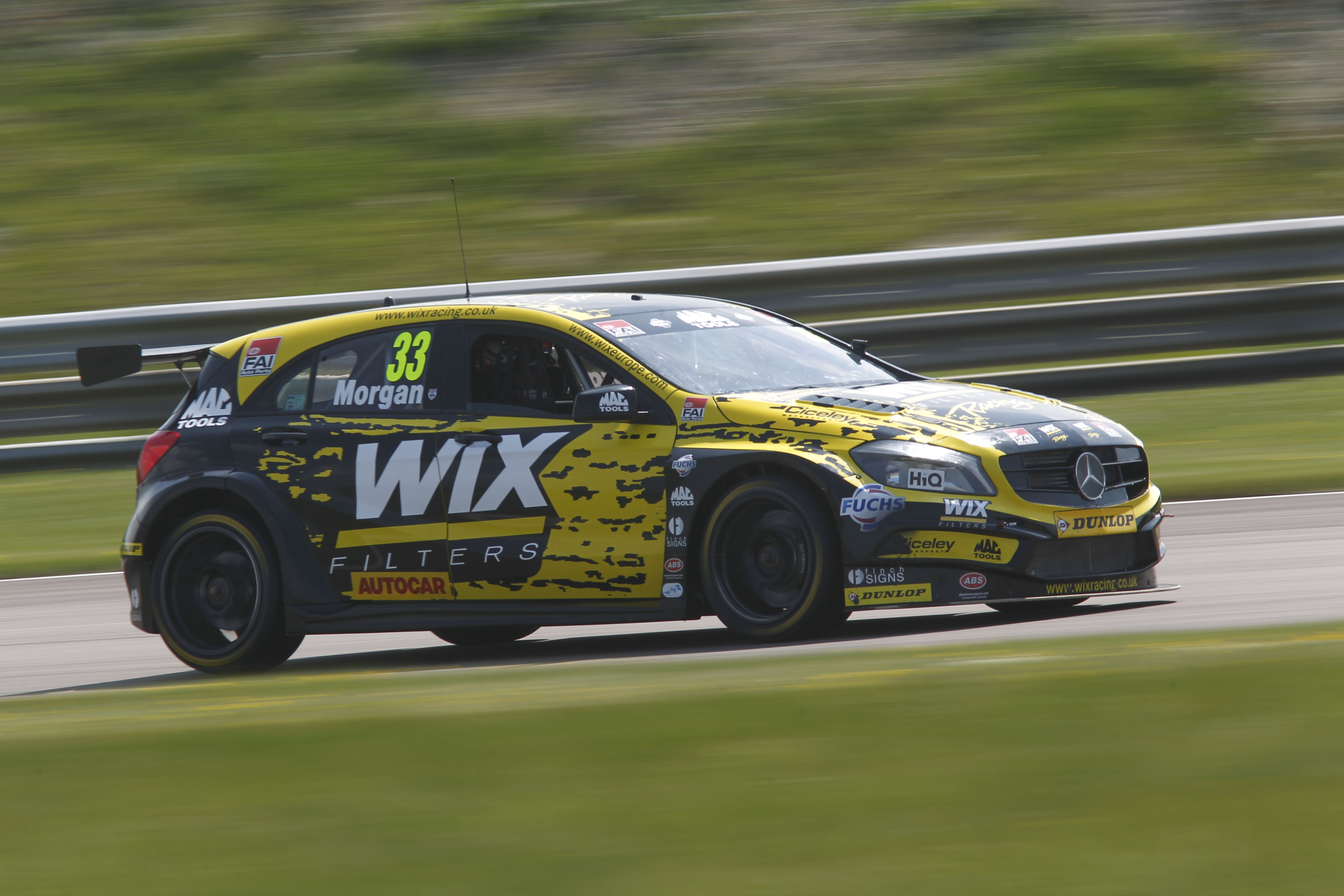 2. The hot weather played havoc on round 7 of the race with hard-compound tyres unable to endure the conditions. Aiden Moffatt was the first to gain a puncture on lap 10, with Mat Jackson's Ford Focus suffering a similar fate. It wasn't long before Matt Neal's Honda also picked up a puncture, with a number of other drivers, including Gordon Shedden and Jeff Smith, caught up the incident. With cars now littering the track, officials were forced to cut short the race, with the red flags immediately waved by the Thruxton marshals.
3. Following the drama, the BTCC announced it would reduce the distances of the remaining two races of the day to 12 laps for rounds 8 and 9. The official word was: "While a bespoke compound is produced by Dunlop to cope specifically with the high-speed and abrasive nature of the Thruxton circuit, the warm climate (33deg track temperature) faced this weekend is pushing an even greater workload through the tyre."
Blog: Why BTCC tyres take a pounding at fast and abrasive Thruxton
4. Motorbase Performance's Andrew Jordan became the seventh different race winner in 2016, winning Round 8. Despite Adam Morgan making a steady getaway from pole, he eventually ended up in third place, with Jordan managed to scythe his way past the WIX Racing driver on lap 11. Rob Collard came second, with his JCT600 Racing with Gard X BMW managing to fend off plenty of attacks throughout the race.