This weekend will see the 55th running of the Daytona 24 Hours, America's crowning sports car event.
40 cars from four categories will take to the famous banked circuit at 12:15pm EST (5:15pm GMT) tomorrow. At the front of the field will be prototype racers that are equivalent to Le Mans LMP2 cars, and behind them will be GT racers, with the GTLM class the fastest of this bunch.
Among this class will be four Ford GTs from the Chip Ganassi Racing stable. As favourites for the GTLM win, the team wants to recreate history and emulate the success of the original Ford GT, which contested at Daytona back in the 1960s. It'll face stiff competition from Ferrari 488 GTEs, Chevrolet Corvettes, Porsche 911 RSRs and BMW BMW M6 GTLMs.
Ahead of the weekend's race, we catch up with British Ford driver Richard Westbrook to talk about his hopes and emotions at Daytona.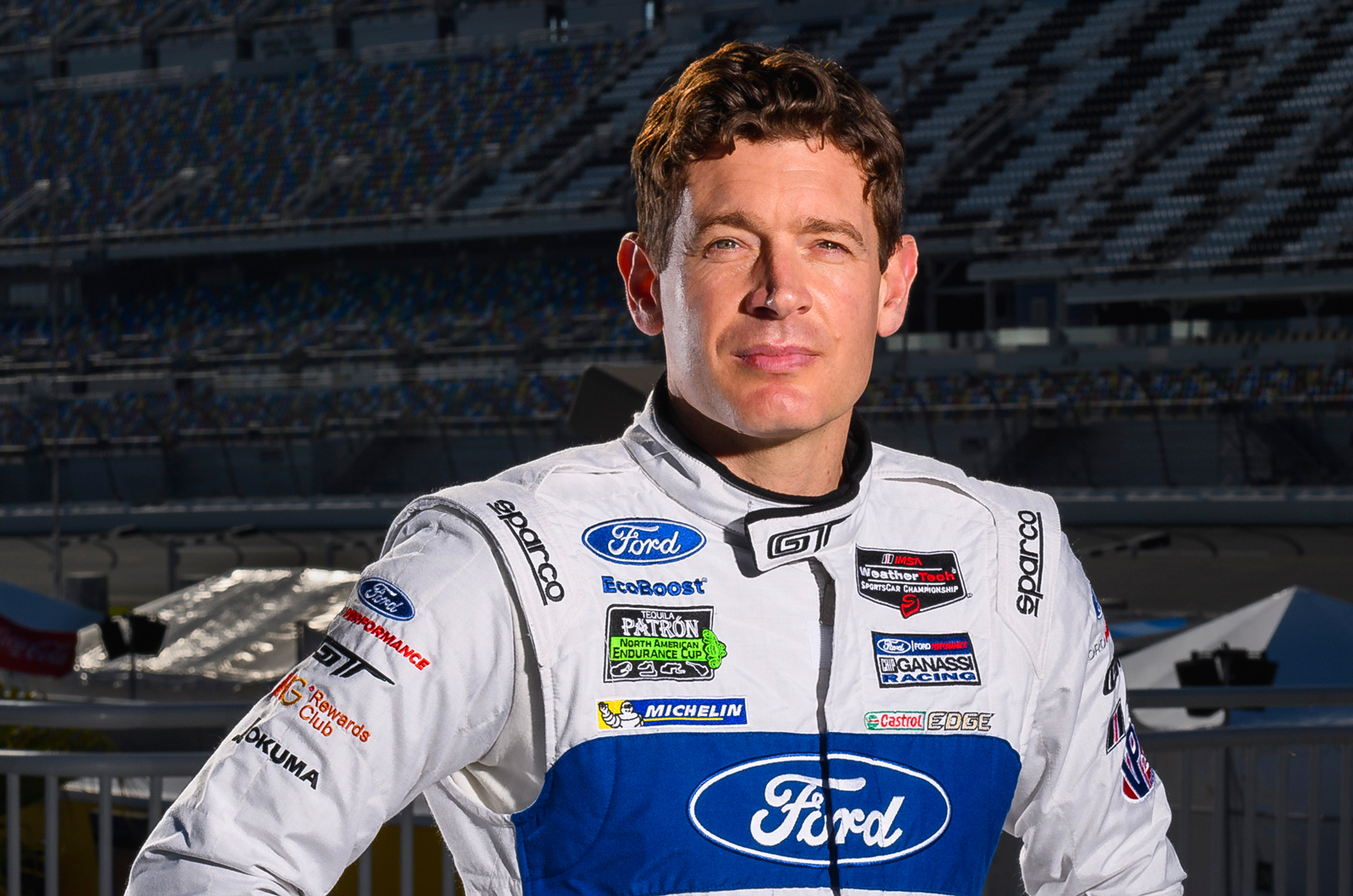 How does it feel to be driving for Ford at Daytona?
"Daytona is a really special race in America, if not the whole world. Everyone knows about the Rolex 24 At Daytona.
"For an American brand, this is the big one. This is the American Le Mans 24. This is a really important on the checklist for Ford and it's important for the team to come away with a victory.
"Coming here four cars strong like we did in Le Mans - you can see that everyone is really taking this one seriously."
Where does Daytona rank on your list of favourite races?
"It's up there, in some ways it is my favourite. It just comes at the perfect time of the year. When you have been at home getting itchy feet it's really good to get back. The atmosphere at this track is really great and it's definitely one of my favourites."