Ford Performance driver Ken Block has revealed Gymkhana 8, the latest in his line of outrageous car-based stunt videos.
In the latest video, published on the Ford Performance Youtube page this morning, the 48-year-old Californian spins, smokes and drifts his way around the streets of Dubai. He said Gymkhana 8, which was filmed in November, is part of his ongoing mission to "kill as many tyres as possible".
He pulls off a number of other stunts during the video, including a backflip out of the Crown Prince of Dubai's personal helicopter.
The video also features British stunt expert Terry Grant two-wheeling a Ford F-150 Raptor pick-up.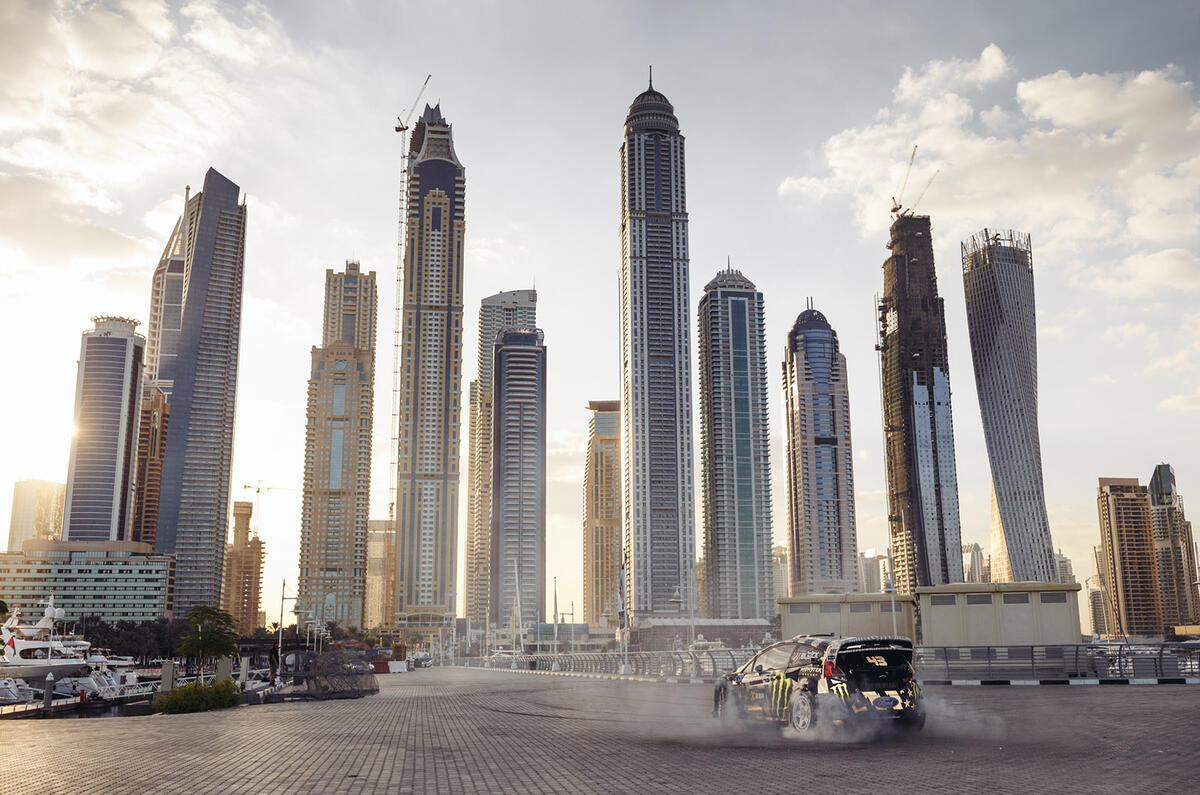 Block managed to have Sheikh Zayed Road, one of the busiest thoroughfares in Dubai, shut down for the filming to take place.