McLaren and Fernando Alonso will race in the 2017 Indianapolis 500 next month with Andretti Motorsport and Honda.
Alonso's McLaren-Honda-Andretti racer will have a Dallara DW12 chassis – as per the race's regulations – and be powered by a Honda 2.2-litre twin-turbocharged V6 engine. It's limited to 12,000rpm and is capable of producing about 700bhp.
The McLaren entry marks the British team's return to America's iconic endurance race after a 38-year absence. It won the race in 1974 and 1976 (pictured below).
The IndyCar event will be Alonso's first Indy 500, so he will race as a rookie.
"I've never raced an IndyCar car before, and neither have I ever driven on a super-speedway, but I'm confident that I'll get to grips with it fast," said Alonso. "I've watched a lot of IndyCar action on TV and online, and it's clear that great precision is required to race in close proximity with other cars on the far side of 220mph."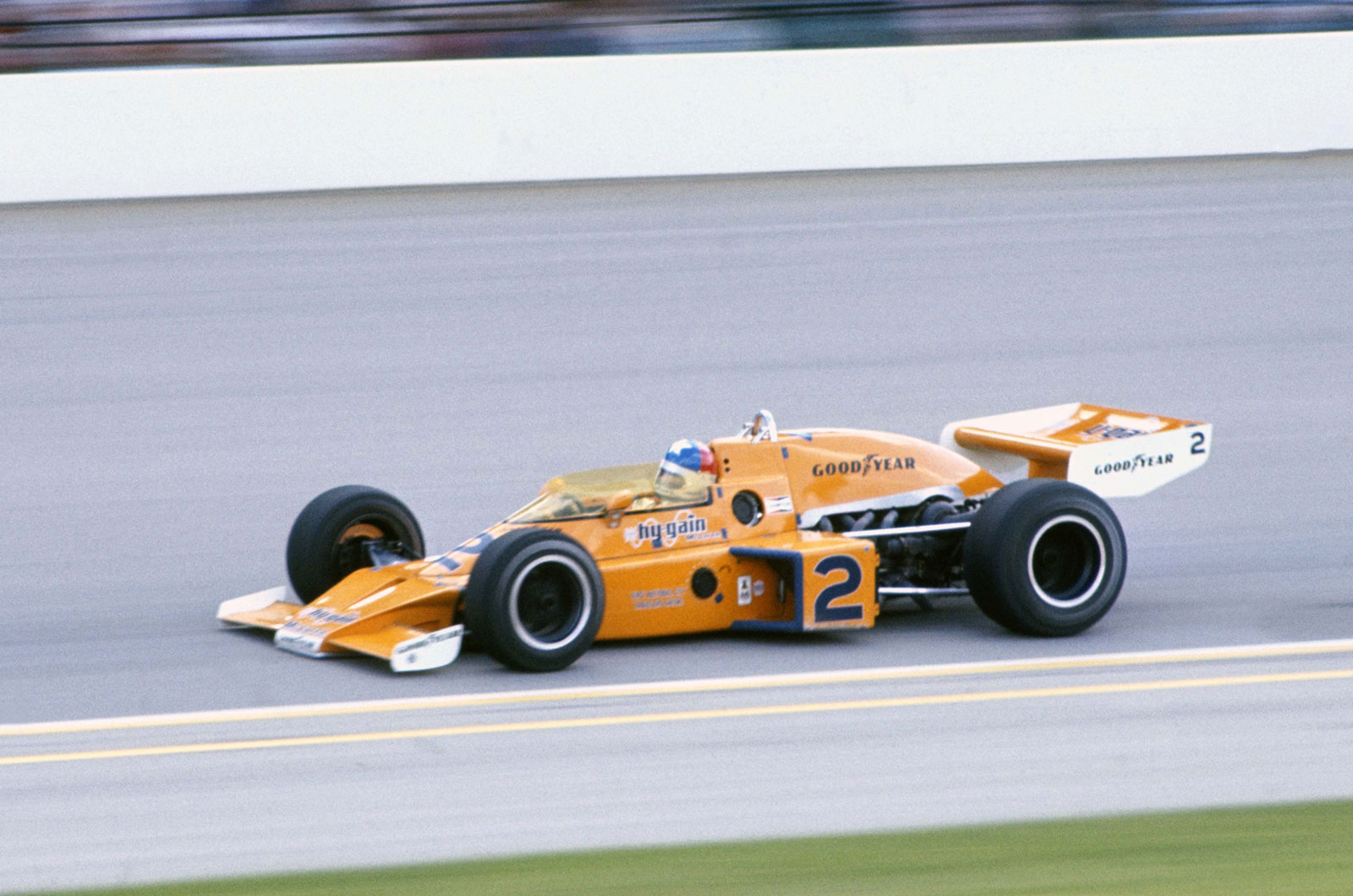 Alonso, who is a double F1 world champion with 275 Grands Prix to his name, will fly to Indianapolis after the Spanish Grand Prix next month to test in the McLaren-Honda-Andretti car. His entry into the 101st Indianapolis 500 race means he'll miss the Monaco Grand Prix, which clashes with the event. McLaren's F1 team is yet to announce who will replace him for the weekend.
"I've won the Monaco Grand Prix twice, and it's one of my ambitions to win the Triple Crown [the Monaco Grand Prix, the Indy 500 and the Le Mans 24 Hours], which has been achieved by only one driver in the history of motorsport: Graham Hill," said Alonso. "It's a tough challenge, but I'm up for it. I don't know when I'm going to race at Le Mans, but one day I intend to. I'm only 35: I've got plenty of time for that."
McLaren Technology Group executive director Zak Brown was a key figure behind the brand's Indy entry. He said "Could Fernando win this year's Indy 500? Well, I wouldn't be so silly as to make any such rash prediction, but I expect him to be in the mix. Put it this way: the team he'll be racing for won the race last year, using the same Honda engine, and he's the best racing driver in the world. That's quite a compelling combination. So, yes, as I say, he'll be in the mix."
The 2017 Indianapolis 500 takes place on 28 May.