Let us pray for good weather on 3 August 2020. On that day, Jaguar's evergreen former chief test driver, Norman Dewis, will reach his 100th birthday – and the only present he wants is a chance to lap the famous MIRA banked track at 100mph at the wheel of his favourite car, the late-1960s experimental mid-engined Jaguar XJ13 he developed there.
The 2020 experience, when it happens, will take Dewis straight back to the place where he amassed more than a million miles in prototype Jaguars, driving at 100mph-plus average speeds.
Dewis joined Jaguar from Lea Francis in 1951, just after the C-Type delivered its first Le Mans win, and worked on all the classic Jaguars: the XK140 and XK150 sports cars, the D-Type and XKSS sports/racers, the peerless E-Type, the Mk1 and Mk2 compact saloons, the full-sized MkIX and MkX and the seminal XJ of 1968.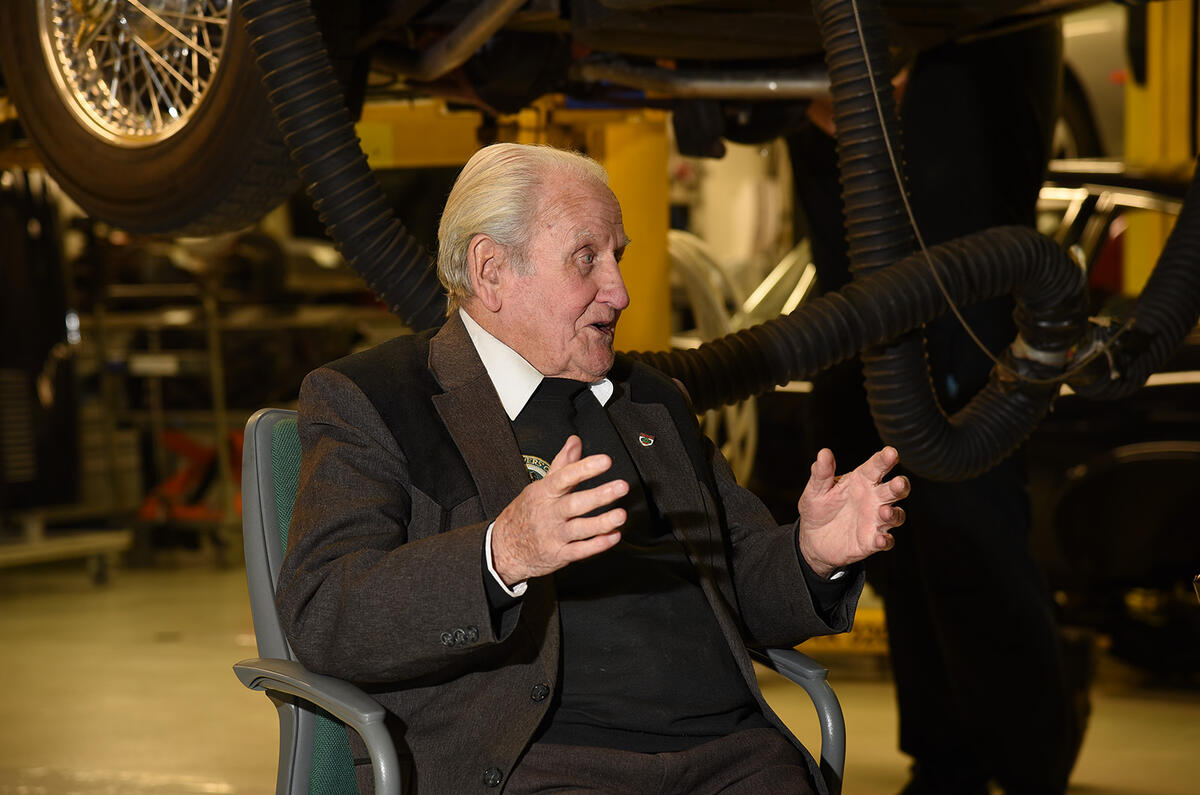 Along the way, he helped to feed Jaguar's appetite for advanced engineering. During his most influential years, the company used racing and record breaking to improve its road cars, perfected disc brakes, adopted monocoque chassis for rigidity and lightness, took aerodynamics to a new level and developed an advanced independent rear suspension in the XJ to outrefine the opposition.
Dewis stayed at Jaguar for 35 years, retiring in 1985 at 65. So far so usual. But after the sad death of his wife Nan in 1993, Dewis, heading for his mid-70s and still amazingly fit and vital, began to get involved in Jaguar affairs again.
It dawned on the company's management that this man knew all the great cars and could reliably recall meetings with the great men of history, especially the founder, Sir William Lyons. He became a historian, an enthusiast magnet and a Jaguar icon and has been flourishing at it ever since. Now 95, with a recent OBE behind his name, he still travels and talks, and expects to be doing so when he reaches treble figures.
Getting started
Born of a hard-up Coventry family, Dewis left school early and begged himself a job at Humber, just across the street. He soon moved to Armstrong Siddeley and won an apprenticeship, which duly equipped him with invaluable knowledge of all the facets of car manufacture. He also learned to drive.