The Honda FCV Clarity will be demonstrated at the New York motor show this week, as Honda readies the production-ready fuel cell car to go on sale in Japan and the US this Spring.
The Japanese manufacturer has confirmed that sales of the hydrogen fuel cell-powered car are also planned in Europe, but sales in the UK aren't scheduled to start until the end of this year at earliest. Production numbers will also be limited here.
Read our first drive review of the Honda FCV Clarity
The successor to Honda's first Hydrogen fuel cell-powered model, the FCX Clarity, the FCV was last seen as an early-stage concept at the 2013 LA motor show. A second prototype model was then unveiled in Japan last year.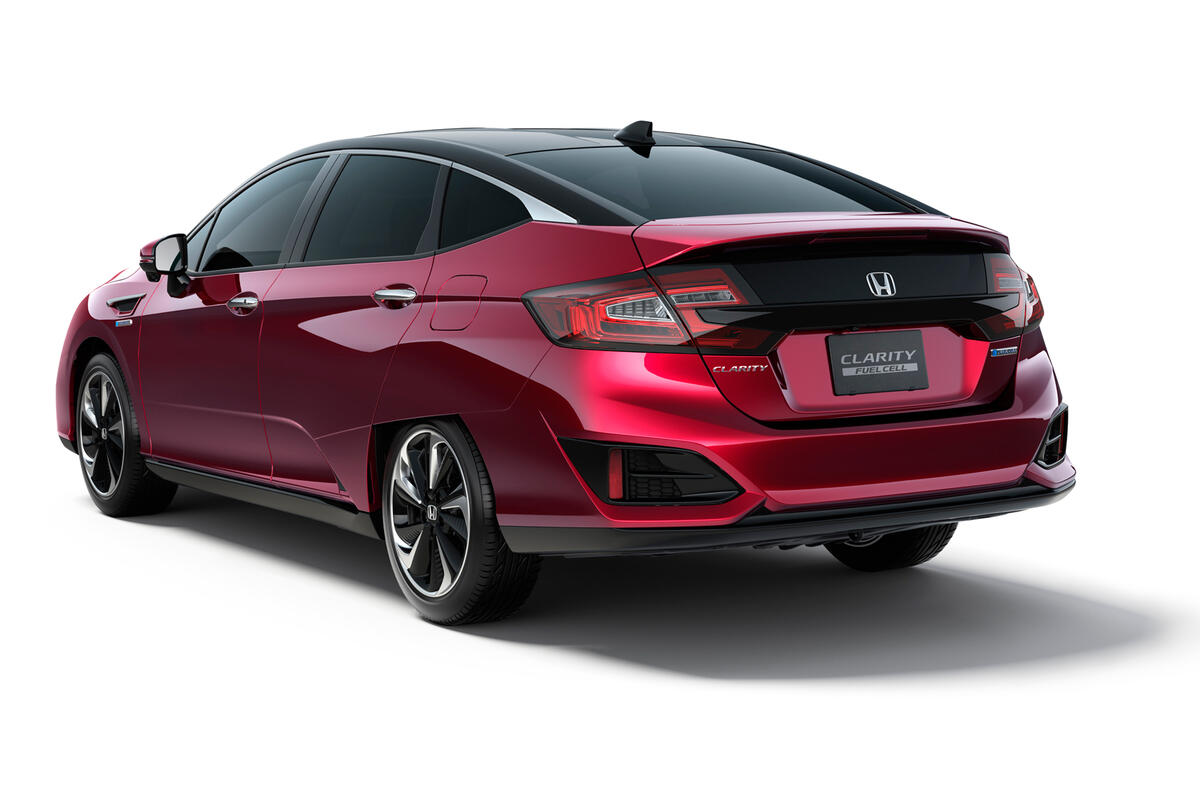 Drive for the FCV comes from an electric motor which is capable of providing more than 134bhp, while power density has been increased by 60% over that of the FCX. The fuel stack size has also been reduced by 33%.