The Honda FCV Clarity will be demonstrated at the New York motor show this week, as Honda readies the production-ready fuel cell car to go on sale in Japan and the US this Spring.
The Japanese manufacturer has confirmed that sales of the hydrogen fuel cell-powered car are also planned in Europe, but sales in the UK aren't scheduled to start until the end of this year at earliest. Production numbers will also be limited here.
Read our first drive review of the Honda FCV Clarity
The successor to Honda's first Hydrogen fuel cell-powered model, the FCX Clarity, the FCV was last seen as an early-stage concept at the 2013 LA motor show. A second prototype model was then unveiled in Japan last year.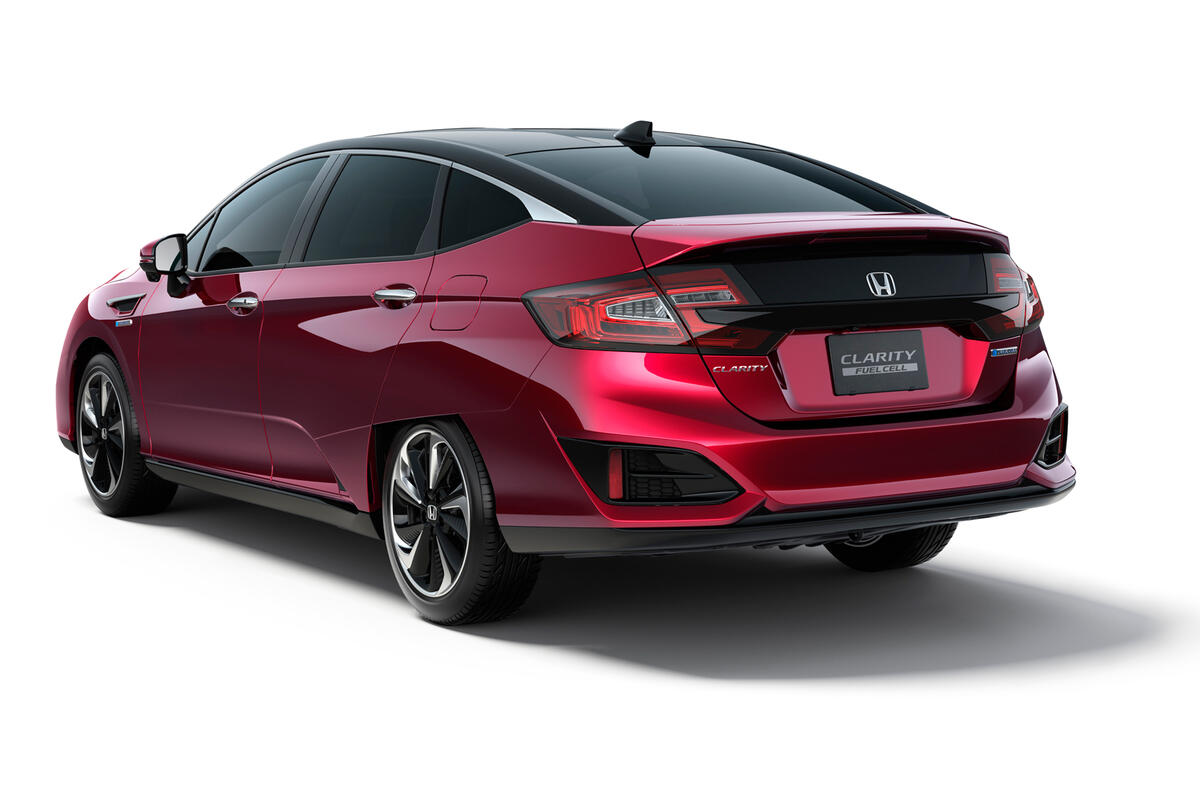 Drive for the FCV comes from an electric motor which is capable of providing more than 134bhp, while power density has been increased by 60% over that of the FCX. The fuel stack size has also been reduced by 33%.
Honda has previously claimed the FCV is the first car of its type to feature the entire fuel cell powertrain packaged within the engine bay.
Last year the firm said the FCV will provide a driving range of 435 miles, though in its latest New York release, gives a slightly more cautious promise of a plus 300-mile range. The carmaker also says the FCV can be refuelled with hydrogen in under five minutes - previous statements pulled the estimate closer to three minutes.
In Japanese specification, the FCV is capable of supplying electricity to homes to act as an emergency generator. Japanese and US-spec FCVs will also get Apple CarPlay and Android Auto compatibility, and Honda Sensing technology, which includes auto-braking functions and lane-departure warning, as well as adaptive cruise control. We expect a similar specification to feature on UK-bound cars.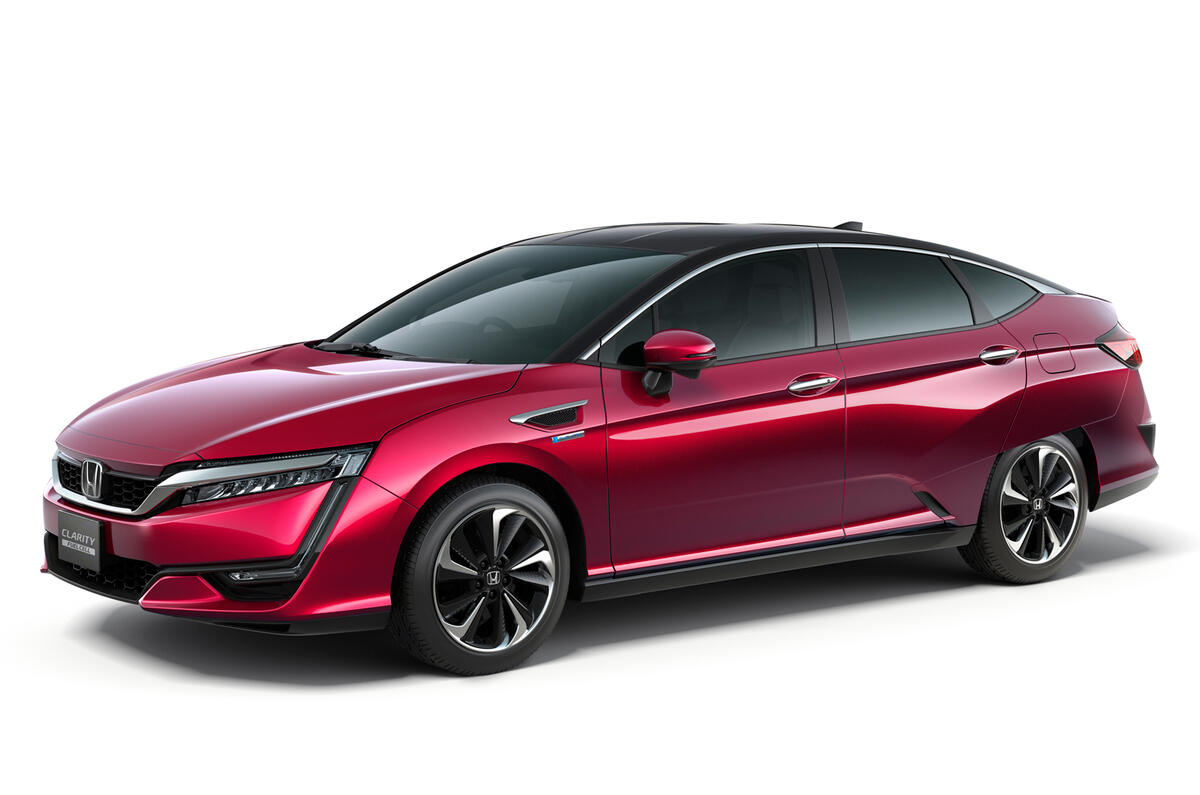 Pricing for the US market is expected to be around $60,000, which equates to about £41,700. A monthly lease price of under $500 (or £347) has also reportedly been targeted.