China's biggest domestic car maker, Haval, is planning to launch into Europe in the early part of the next decade as part of a two-pronged assault outside of China alongside sister brand Wey.
Haval has been China's top-selling brand for each of the past seven years, thanks to the success of its H2 and H6 models, which were joined today at the Guangzhou motor show with the launch of the Nissan Qashqai-sized H4 to sit between them in the range.
Jens Steingraber, vice president of Haval's parent firm and CEO of its premium sister firm Wey, said "Haval would go abroad" into more mature markets. As for a timescale, he said: "The beginning of the 2020s to be realistic."
Steingraber, who joined Great Wall from Audi, has his main focus on Wey, which launched this year as the first attempt at a more premium Chinese domestic car maker. He says Korean and Japanese brands, the likes of Hyundai, Toyota and Honda, are the targets for Wey, which revealed its plans to launch in Europe earlier this year at the Frankfurt motor show.
Steingraber said Great Wall was different from other Chinese firms in targeting a successful launch in more mature markets by "learning the lessons from mistakes of others before". To that end, he said that you "only get one shot" at launching into a market such as Europe.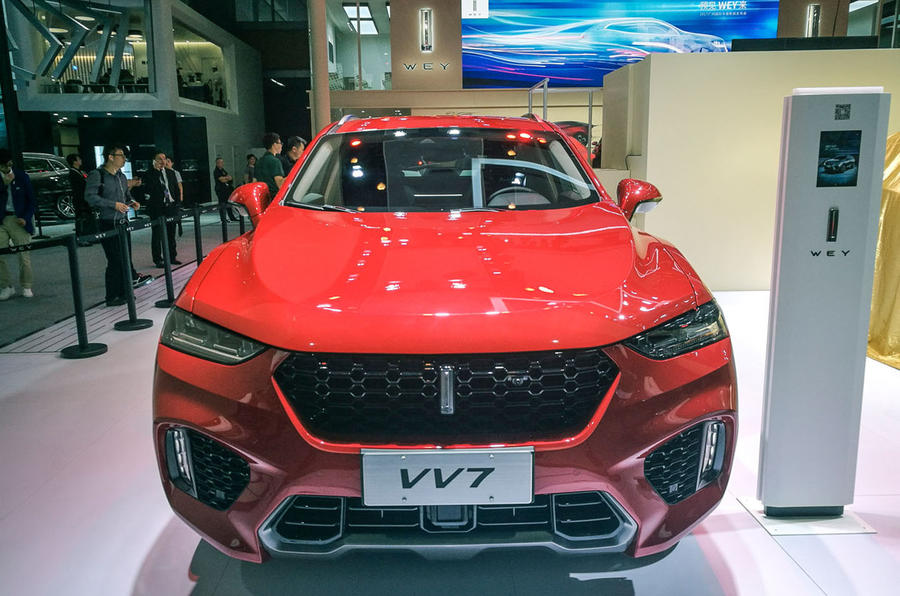 He pointed to safety as the most crucial thing to get right, to dispel the myth Chinese cars were all cheap and unsafe. "Our brand is a safety brand with no failure allowed," he said, adding that Wey could pass the most strict of US crash safety tests even now, and the cars had been designed and engineered from the start of their life to be ready to be exported overseas when the time was right.
Design was also a crucial part to the success of Chinese cars overseas, said Steingraber. "You can build cars as good as you want, but if it doesn't look good, no-one will buy them. It's quality and safety."