The Avatar Roadster has been revealed in production form at the Autosport International show with claims it can produce up to 500bhp/ton.
The Devon-based manufacturer is an offshoot of kit-car maker Marlin, but its first model comes fully built. It is available with 2.0 or 2.3-litre Ford Ecoboost engines, much like those used by the Zenos E10 S and E10 R (although in the Avatar they are mounted longitudinally), and is priced from £39,990.
The 2.0-litre Avatar Roadster produces 250bhp, resulting in a top speed of 145mph and a 0-60mph time of 4sec, while the 2.3-litre model produces 350bhp, and can reach 60mph in 3.6sec and tops out at 165mph. Both variants weigh 695kg, meaning the more potent version produces 500bhp/ton.
The Roadster's light kerb weight largely comes thanks to its use of a stiff tubular spaceframe chassis with fibreglass body panels. A near-central seating position, as well as carefully positioned fuel tank and lightweight five-speed gearbox, maintain a 'near-perfect' weight distribution, according to Avatar director and designer Dylan Popovic.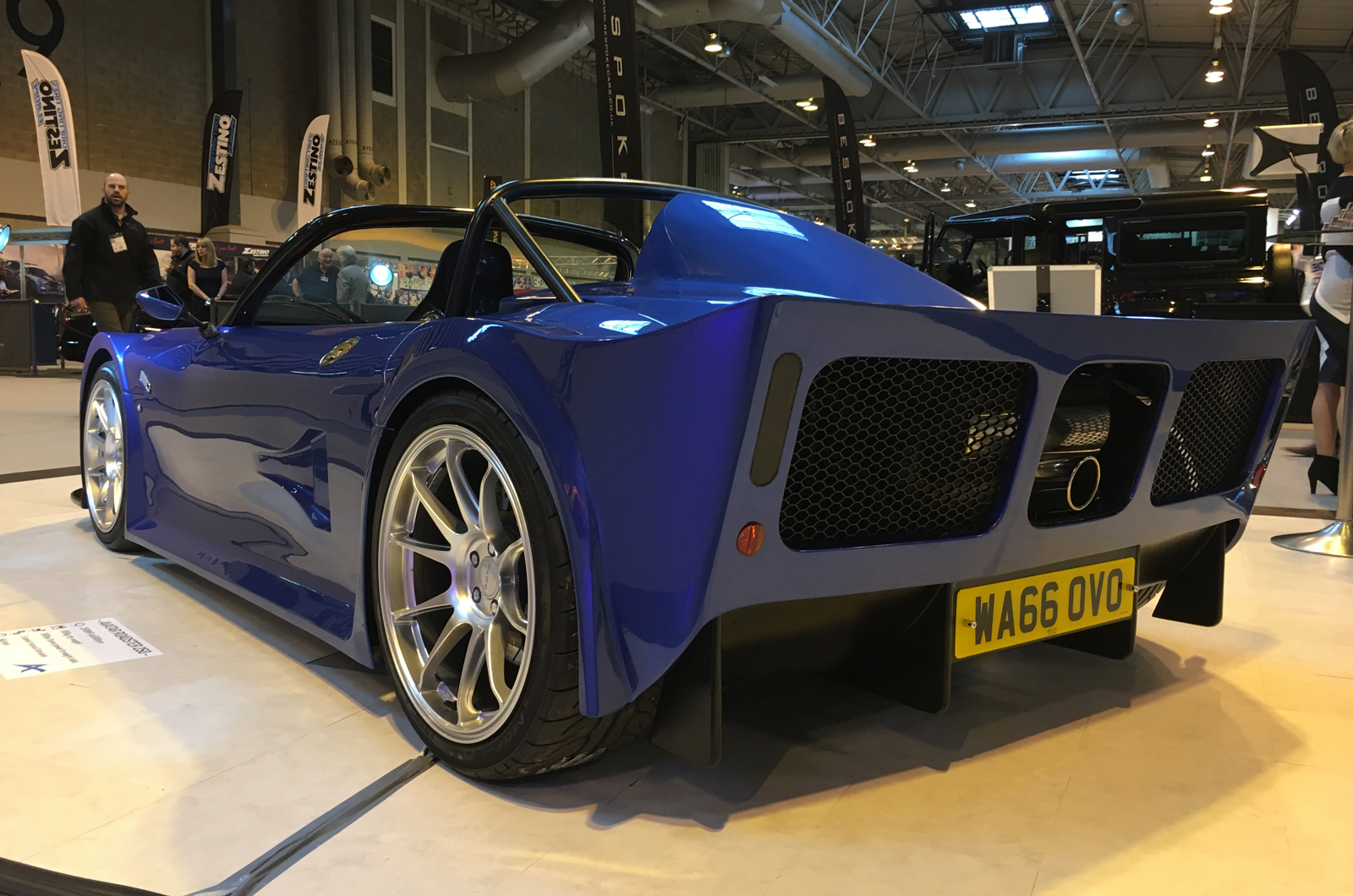 Avatar has made over 100 changes to the model since it was first shown at last year's Autosport show. The main focus has been to improve practicality.
"After showing the prototype we realised that our customers wanted more," Popovic said. "We listened and have responded to our customers who loved the superb performance and fine handling but wanted more refinement and features so they could use the car for more than just track days. We've smoothed the raw edges to create a much more rounded package. We've changed the suspension geometry, adjusted the steering rack ratios and improved the ergonomics in the cabin with intuitive switchgear as well as developed features that make the car a delight on the road and track."
A racing version of the Avatar Roadster has already competed at Castle Combe circuit, ahead of production of the road-going model. The racing model used an Audi-sourced 2.7-litre twin-turbo engine producing 450bhp. Avatar's focus since has been to develop a road-friendly track car which can be driven home from track-days.