From modified mini vans to thoroughbred racing cars, the Tokyo Auto Salon pretty much has it all.
As one of the world's best events for modified cars, show attendees include Japanese tuning companies, international car manufacturers and global racing teams.
We've whittled down the show's long list of cars to just 200 in our 2016 highlights gallery. You can browse through it above, or read on to find out more about a few of our show favourites.
Mazda Global MX-5 Cup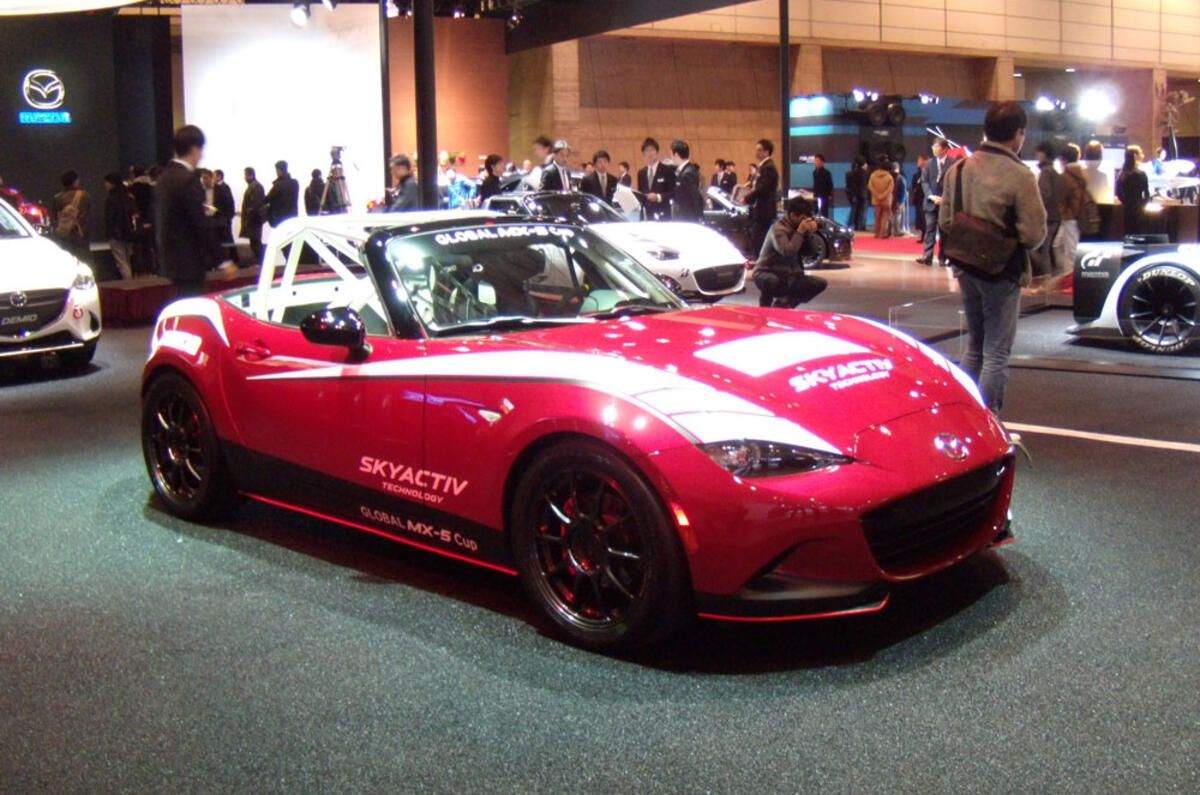 Mazda's official single-make series for the new MX-5 launches this year, with championships hosted in Europe, North America and Asia. Equipped with a 2.0-litre Skyactiv engine and fitted with buckets seats and a roll cage, the cars aren't all that different from their road-going equivalents. This simplicity will no doubt help to ensure the racing is both fair and supremely close.