The Renault RS 2027 Vision concept is the French brand's prediction of what motorsport's top category racers could look like in 10 years time.
Revealed at the Shanghai motor show, the car uses a hybrid powertrain that produces 1341bhp (1 megawatt), giving the 600kg RS 2027 Vision a power-to-weight of 2235bhp/ton which is around 1000bhp/ton more than today's racers.
The drivetrain is made up of a turbocharged V6 engine and two-part kinetic energy recovery system that produces up to 500kW – more than four times the output of today's systems. It sends power to all four wheels and can be driven in all-electric mode in the pits and during safety car periods.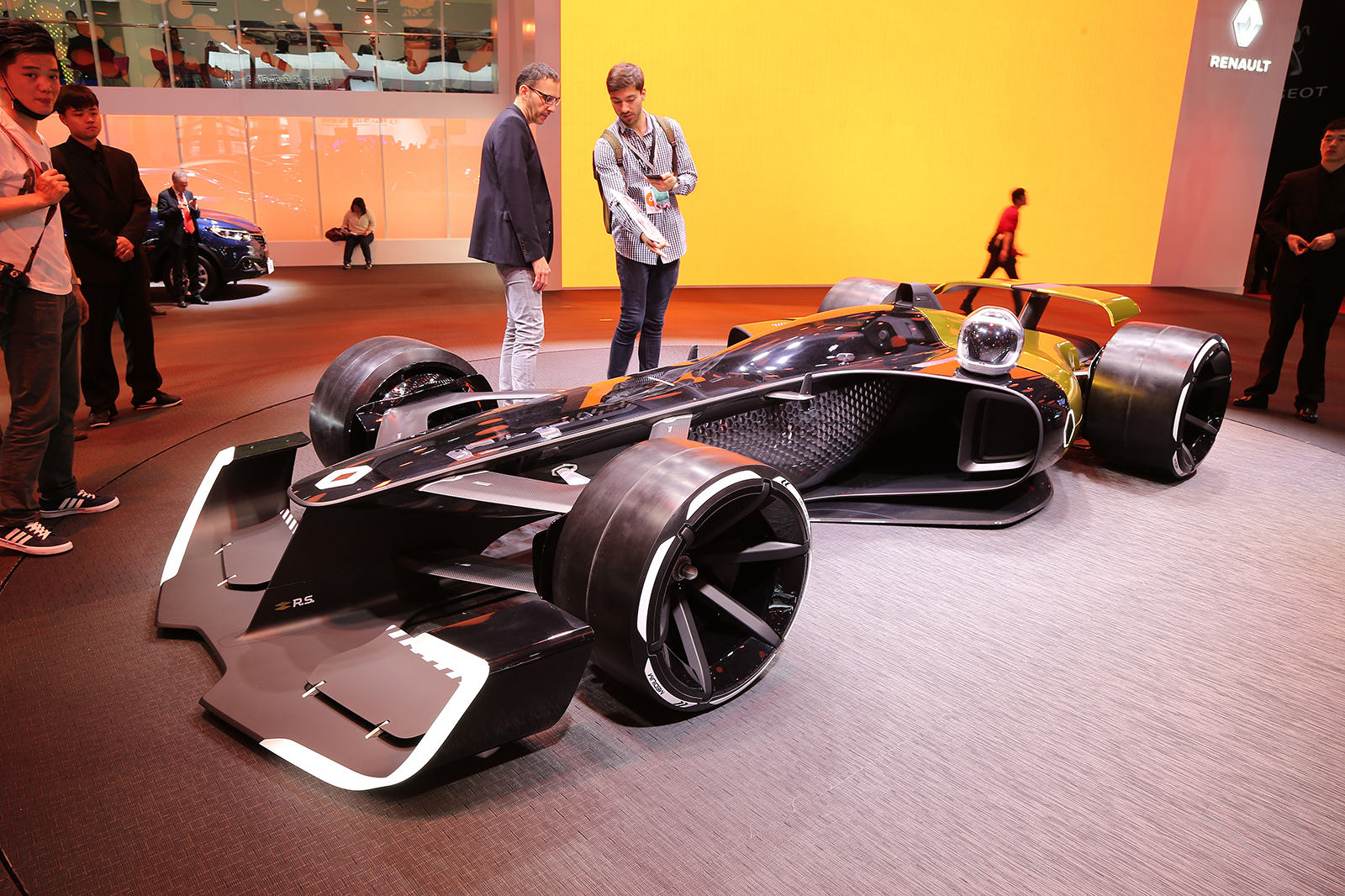 Renault expects future races to be shorter, so has given the car a fuel tank that can carry 60kg of fuel instead of the 105kg of today's cars.
The car's structure retains a conventional singe-seater layout but adds a protective polycarbonate canopy, allowing for a wider cockpit opening and therefore better view of the driver. The car itself is made from 3D printing technology and uses recycled materials to boost sustainability.