The McLaren 570GT by MSO Concept has been revealed ahead of its official debut at Pebble Beach.
Based on the standard 570GT, the McLaren Special Operations (MSO) division has created the concept to showcase bespoke design features it can offer to customers.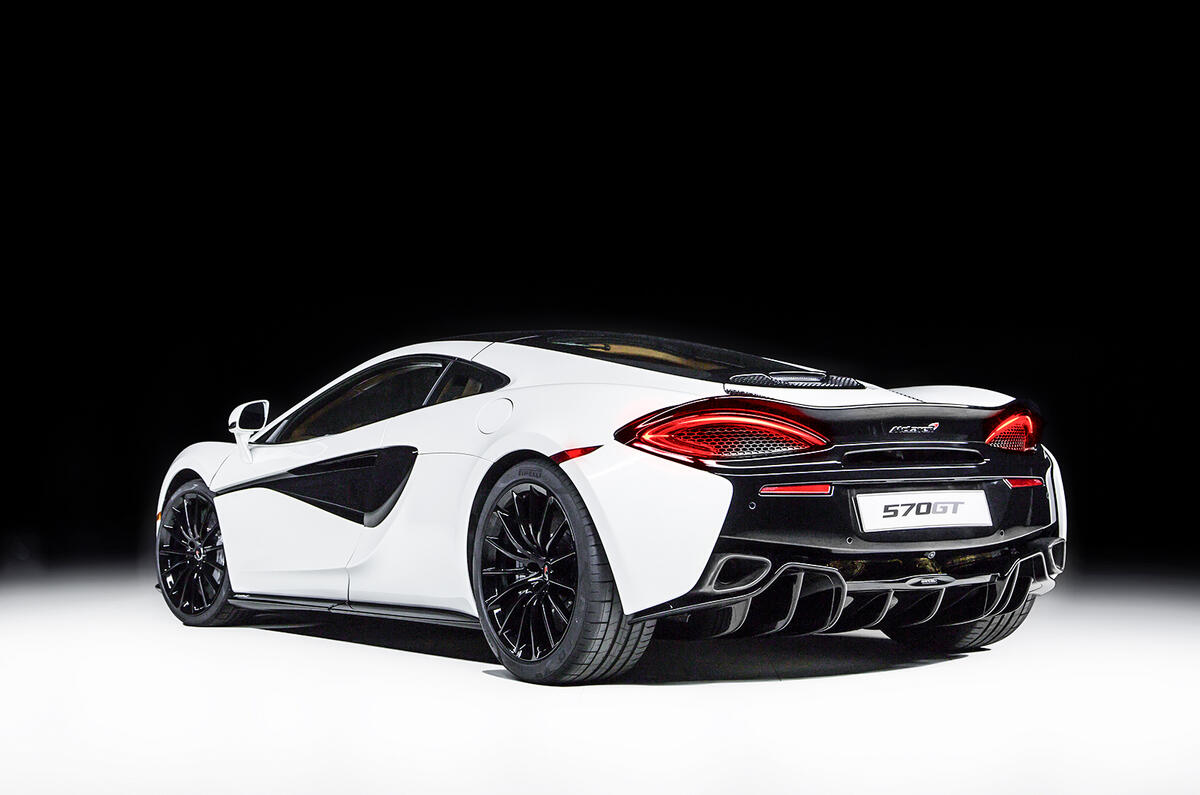 Changes are mainly cosmetic and include a roof than can adjust the brightness of the cabin and a new exhaust system.
Read our UK review of the 570GT
The Electro-Chromic Roof takes the standard glass roof and adds an extra electro-chromic interlayer. This means that, using a touch-sensitive headlining, it can be adjusted through five defined points from almost clear to a dark tint to alter the amount of light let into the cabin.
The roof - which McLaren says is aimed at customers in warmer climates - will only be available on the 570GT, and it is not yet production-ready as it is still in development. Everything else showcased on the car can be specced by MSO customers now.