The Cadillac Escala concept has been revealed at Pebble Beach as a model that offers a glimpse into the future design direction of America's luxury brand.
The four-door concept is built upon the rear-wheel-drive platform of the CT6 but ditches that car's saloon boot for a liftback design. The body is more than 5.3 metres long, making it around 10cm longer than a Mercedes-Benz S-Class.
The concept is powered by a twin-turbocharged 4.2-litre V8 that can run on just four cylinders thanks to cylinder-on-demand technology.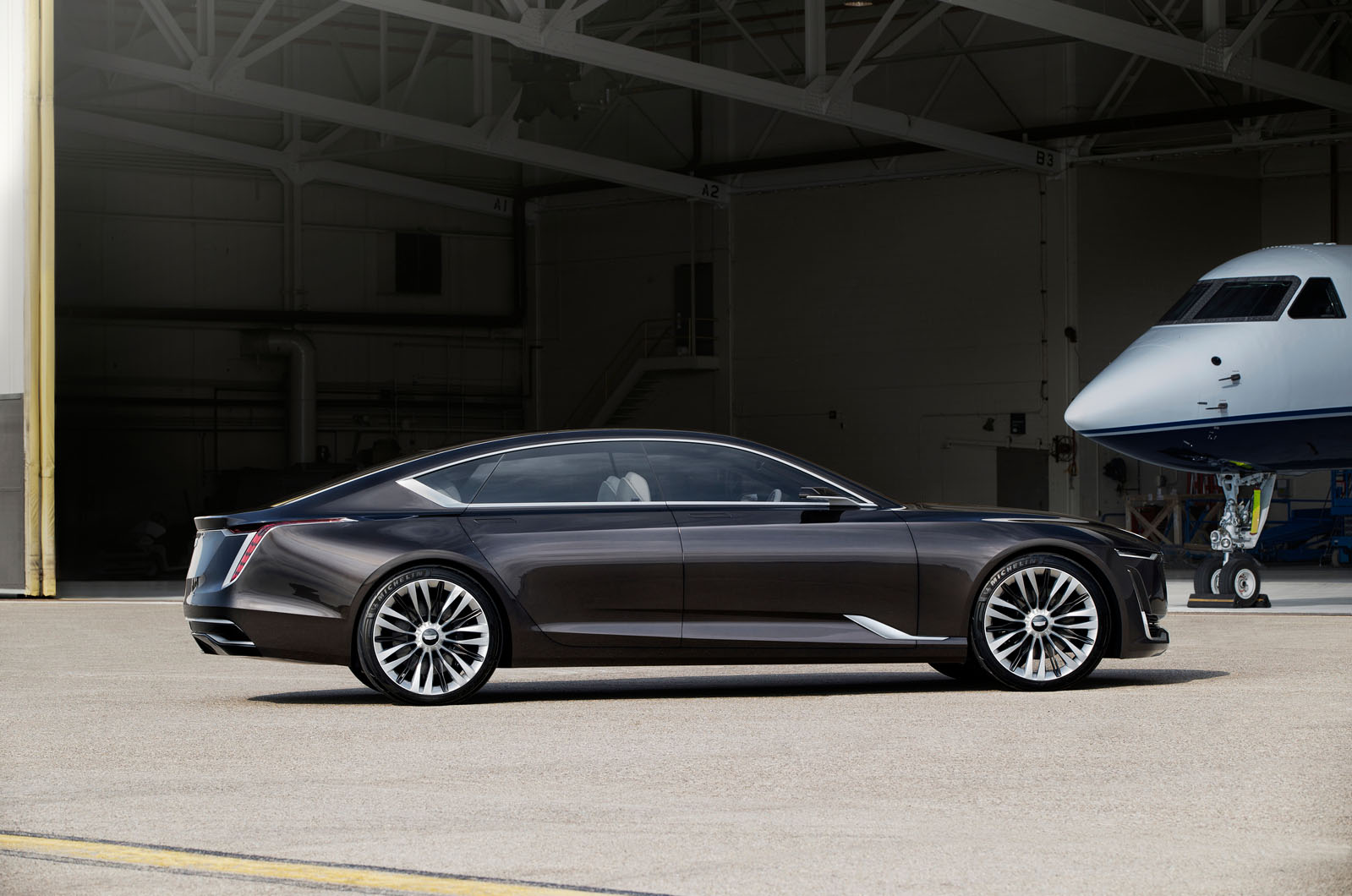 The exterior appears to gently evolve the look of the CT6. At a glance the car's silhouette looks nearly identical, but on closer inspection, the concept's slimmer front and rear light designs, and sleeker rear roofline set it apart from the production model.
The Escala sits on 22in alloy wheels that are housed under swelled arches, giving it significantly more road presence than the CT6, while a cleaner boot design and handleless doors add to the car's luxury image.