The 2017 Audi Q5 will come with optional adjustable air suspension for the first time, as shown in the latest teaser video released just days before the model's official unveiling.
New Audi Q5 revealed at Paris motor show - get the latest here
The system is likely related to the one offered on the larger Audi Q7, and should help to give the Q5 genuine off-road capabilities.
While the Q5 will make be fully revealed for the first time at this week's Paris motor show, Audi has been revealing certain features of the all-new SUV for some time. A previous teaser video showed the car's larger boot, while earlier ones showed the car's headlights, confirming it will have full LED headlights and daytime running lights.
The first teaser was a picture of the small SUV's left rear tail-light, which confirmed that the rear lights will also be LEDs.
A similar light design appears on other Audi models, including the Q7, suggesting we can also expect the Q5's interior to get a styling treatment similar to that of its larger sibling.
Earlier sightings of development cars showed that the 2017 Q5 will get a more curvy body shape than other Audis, but its grille design looks near identical to that of the Q7.
The new Q5 is closely related to the Audi A4, and as a result will be the first Q5 to have a front-wheel drive layout. All-new underpinnings are expected to help the model reduce the old car's 1820kg kerb weight by more than 100kg.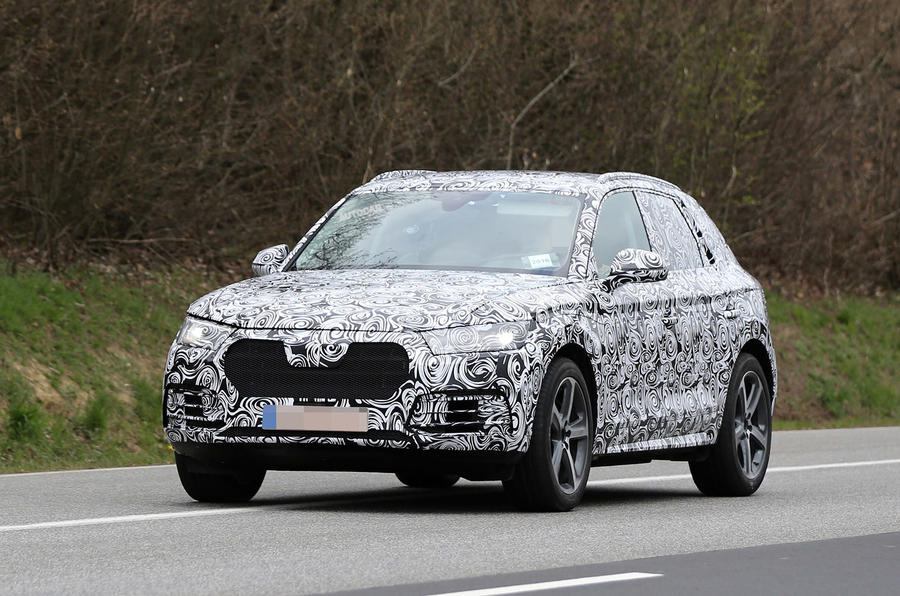 Key to the weight loss has been the adoption of the latest version of Audi's MLB platform, as seen in the new Q7 and A4. This uses a greater percentage of hot-formed, high-strength steel and cast aluminium elements than the initial MLB structure, making the new Q5 both lighter and more rigid than its seven-year-old predecessor.
The new Q5 range will include a frugal plug-in hybrid model, which will have a turbocharged 2.0-litre petrol engine and two electric motors. Other power sources in the range include V6 petrol and diesel engines, and later on a performance-focused Q5 RS with around 500bhp.