The Rezvani Beast Alpha has made its debut at the Los Angeles motor show with unique 'sidewinder' doors.
The coupé version of the 500bhp Beast sports car, its doors swing out and slide forward to sit parallel with the front wings.
The Beast Alpha's creator, Ferris Rezvani, claims this creates a larger, less hindered aperture compared with other low-slung mid-engined sports cars.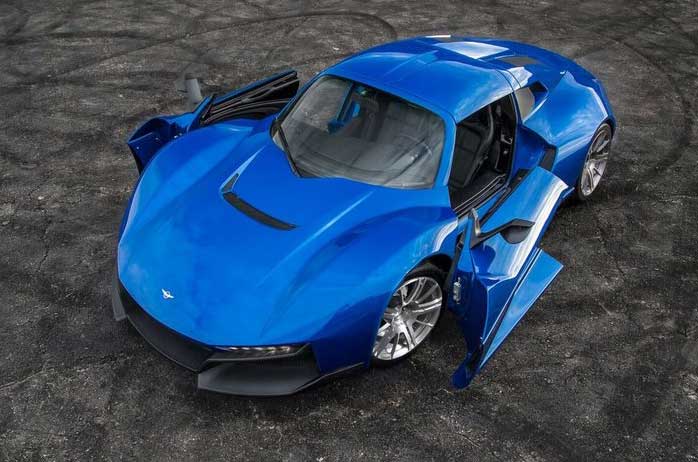 To further help the driver and passenger in and out of the car, the door opening cuts into the side of the car so there is narrower sill to climb over. However, the remaining door sill is still very deep, in order to maintain the strength of the chassis.
The Beast Alpha has a removable roof panel, and features air conditioning and airbags to make it more suitable for everyday use.
Read more Los Angeles motor show news here