"We've had a lot of fun with this car," says Jaguar's design director, Ian Callum, running his eye over the powerful rear haunches of the I-Pace concept.
"We wanted to break a few rules, because with an electric car you're allowed to," Callum says. "The I-Pace has given us a rare chance to repackage the car fundamentally. The new powertrain is very compact, so we've had fewer constraints than usual. In essence, we've been able to put people where mechanical bits normally go."
Callum says Jaguar decided to make its first all-electric car an SUV because these are now the world's best-selling cars and everyone — designers, engineers and marketing types alike — liked the idea of delivering the interior space of a luxury saloon in a much more compact package.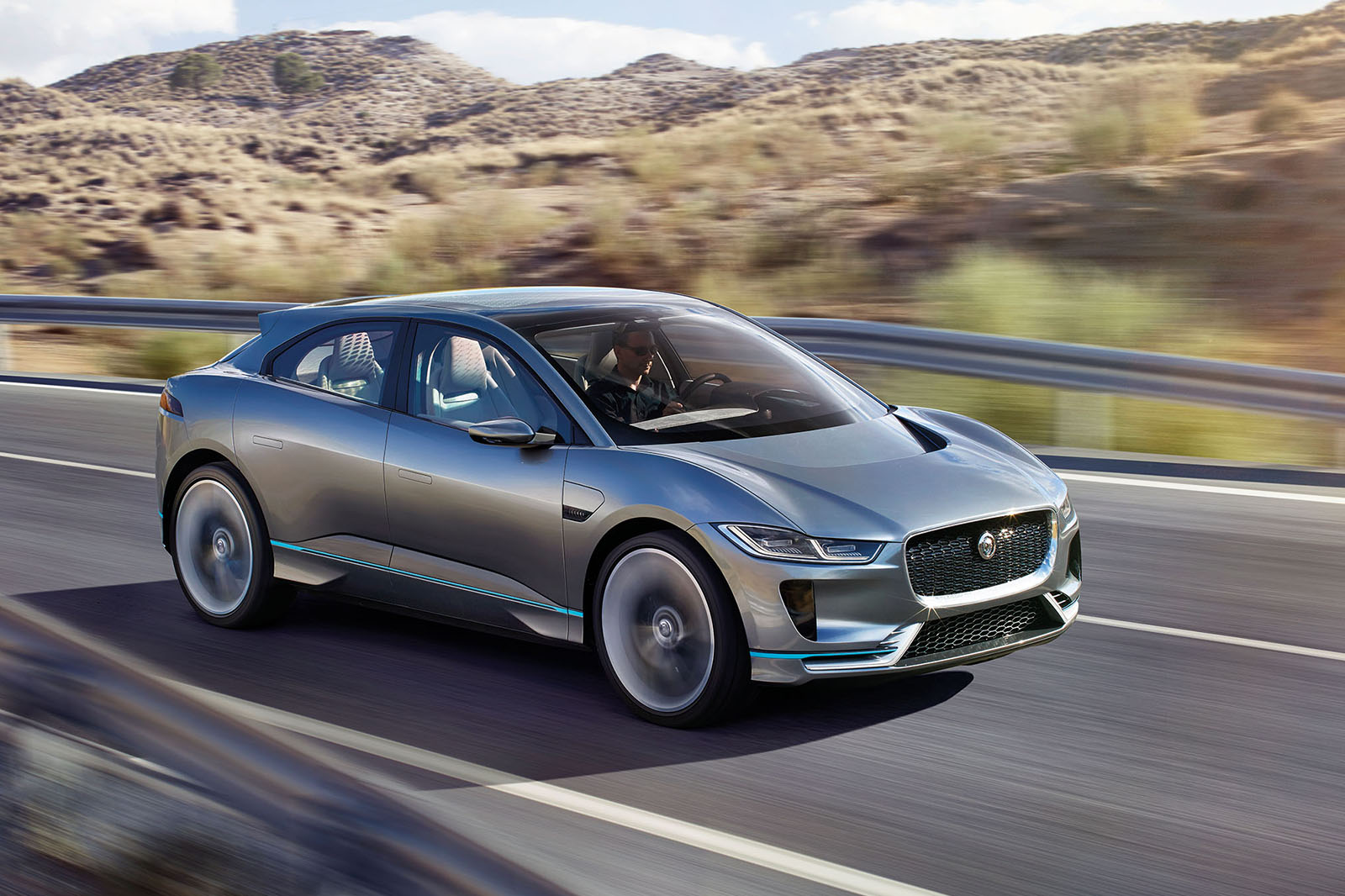 Not that the I-Pace looks much like a conventional SUV. "We've pushed the screen forward and given it a lot of rake," says Callum, "which allows us a lovely, long roofline. We believe the car needs a sports car profile to go with its impressive performance. There are even some influences from the C-X75 [supercar concept]."
Some critics have suggested a 'real' Jaguar needs a long nose, but Callum demurs. "A long nose suits many models," he says, "but it's not a necessity. Neither is a low, tapered tail. The I-Pace doesn't have either, but we still reckon it's a proper Jaguar. People think electric cars don't need grilles, but that's wrong, too. They need a lot of cooling for the battery and our grille helps with that."
Callum admits he's taken licence in the concept's body lines but says the shape is still a good guide to production models due in 2018. "There's a bit of exaggeration in the haunches, the wheels are bigger, some of the radiuses are tighter and the interior is a bit more flamboyant. But fundamentally, the two aren't very different."
Read more: 2018 Jaguar I-Pace electric SUV revealed