Porsche's GT division has used the Goodwood Festival of Speed to promote its latest offerings: The 718 Boxster Spyder and 718 Cayman GT4.
Both cars shun the industry trend for downsizing and forced induction, donning a naturally aspirated six-cylinder engine and a manual gearbox. Porsche says they will offer enthusiasts "unadulterated driving pleasure", a "high level of agility and an almost intimate proximity to the centre of power".
All the news from the 2019 Goodwood Festival of Speed as it happens
These faster, purer and more hardcore variants of the existing Boxster and Cayman join at the entry point in the road-going GT line-up, but both make use of an engine bored out and adapted from the 3.0-litre unit of the latest 911.
The new 4.0-litre flat six – up from the 3.8 litres of the previous Spyder and GT4 – forms a new engine family called 9A2 Evo. It ditches the turbocharger found in the 991-series 911 Carrera but still manages to put out 414bhp.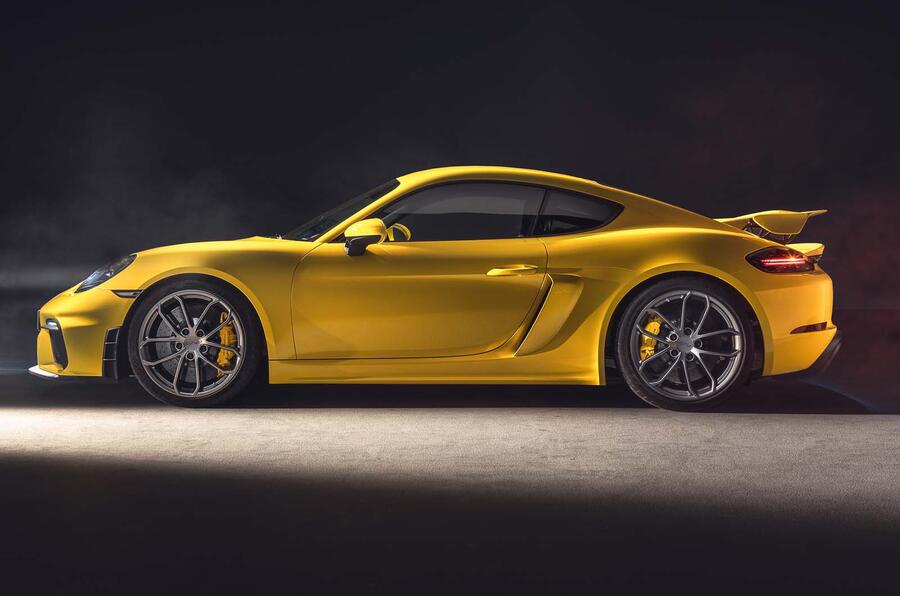 That figure is 44bhp and 35bhp more than the previous Spyder and GT4 respectively. The new unit revs out to 8000rpm and delivers peak torque of 310lb ft between a relatively high 5000rpm and 6800rpm.
The result is that both models are capable of 0-62mph in 4.4sec, with the Spyder managing a top speed of 187mph and the GT4 topping out at 188mph.
Both cars put their power down through a six-speed manual gearbox only. A Porsche spokesman told Autocar: "If the market asks for PDK, it [an automatic version] might be feasible, but the spirit of the cars and customer demand is very much oriented to manual."