The revised Porsche 911 GT3 is regaining a manual gearbox option, following criticism that the current car has been offered only with a seven-speed PDK dual-clutch automatic gearbox since it was launched in 2013.
Revealed at the Geneva motor show, the revised GT3 uses a 493bhp 4.0-litre flat six, replacing the 469bhp 3.8-litre flat six. It is a development of the engine used in the 911 R and GT3 RS, with an upgraded valve train, a stiffer crank, low-friction cylinder liners, a new cylinder head design that dispenses with hydraulic valve adjusters and a 9000rpm redline - 750rpm more than the RS. The difference is "a quantum leap", according to Porsche GT boss Andreas Preuninger.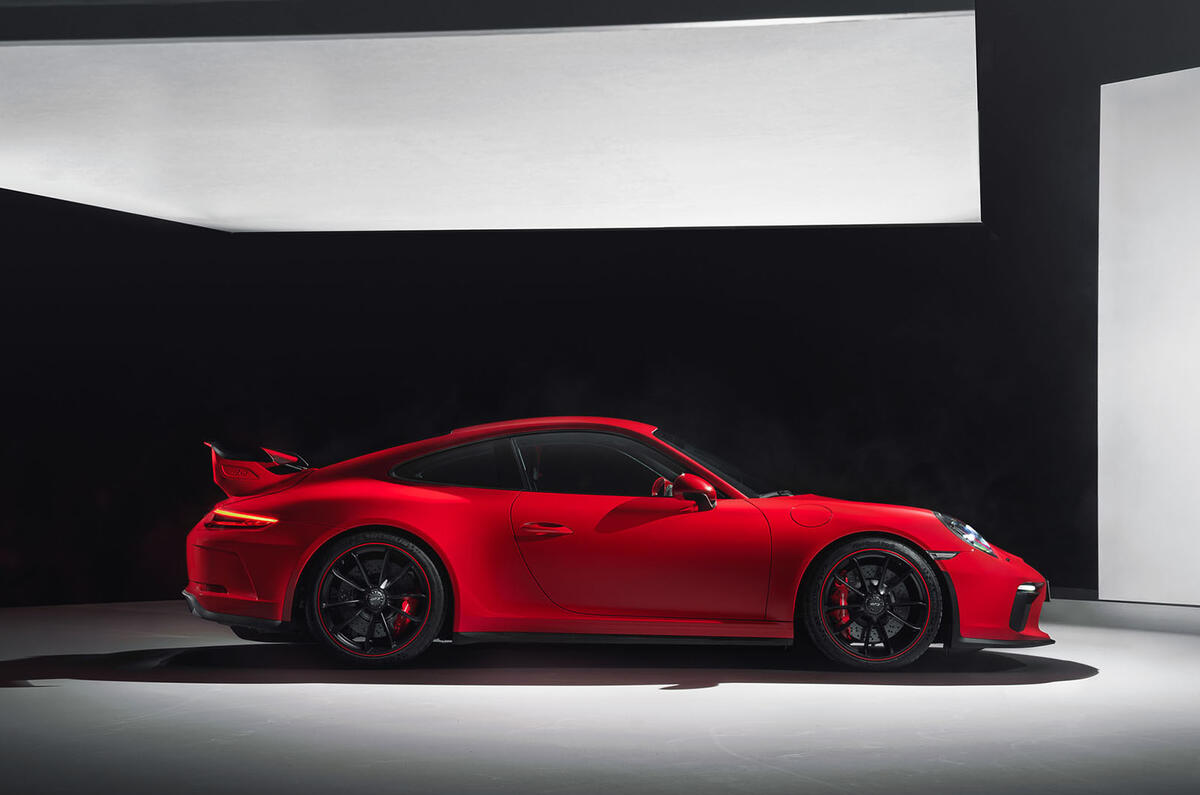 "It is an absolute dream," Preuninger added. "It has the ability to rev explosively. This is a unique selling point."
With the seven-speed PDK gearbox and launch control, the new GT3 will hit 62mph from rest in 3.4sec and reach 199mph. The six-speed manual version is slower off the line, at 3.9sec to 62mph, but can hit 200mph.
Porsche has learned lessons from the 911 R that have helped to increase downforce on the new GT3 while reducing drag. An evolution of the R's underbody aero has been adapted for the GT3, while the fixed rear spoiler is mounted 20mm higher and 10mm further back to reduce drag and now works in partnership with the diffuser and underbody vortex generators. Preuninger claimed downforce at top speed is increased by 20% overall without any increase in drag - no mean feat, he said.
The adjustable PASM dampers now have a wider operating range, bushings have been stiffened for greater steering precision and the rear struts now feature weight-saving 'helper' springs.
As a result, Preuninger said the new car is both more comfortable on the road while even sharper on a circuit. This is important, because switching to the PDK 'box made the GT3 more attractive to a new range of customers who use their cars daily, not just as track day toys.