The revised Porsche 911 GT3 is regaining a manual gearbox option, following criticism that the current car has been offered only with a seven-speed PDK dual-clutch automatic gearbox since it was launched in 2013.
Revealed at the Geneva motor show, the revised GT3 uses a 493bhp 4.0-litre flat six, replacing the 469bhp 3.8-litre flat six. It is a development of the engine used in the 911 R and GT3 RS, with an upgraded valve train, a stiffer crank, low-friction cylinder liners, a new cylinder head design that dispenses with hydraulic valve adjusters and a 9000rpm redline - 750rpm more than the RS. The difference is "a quantum leap", according to Porsche GT boss Andreas Preuninger.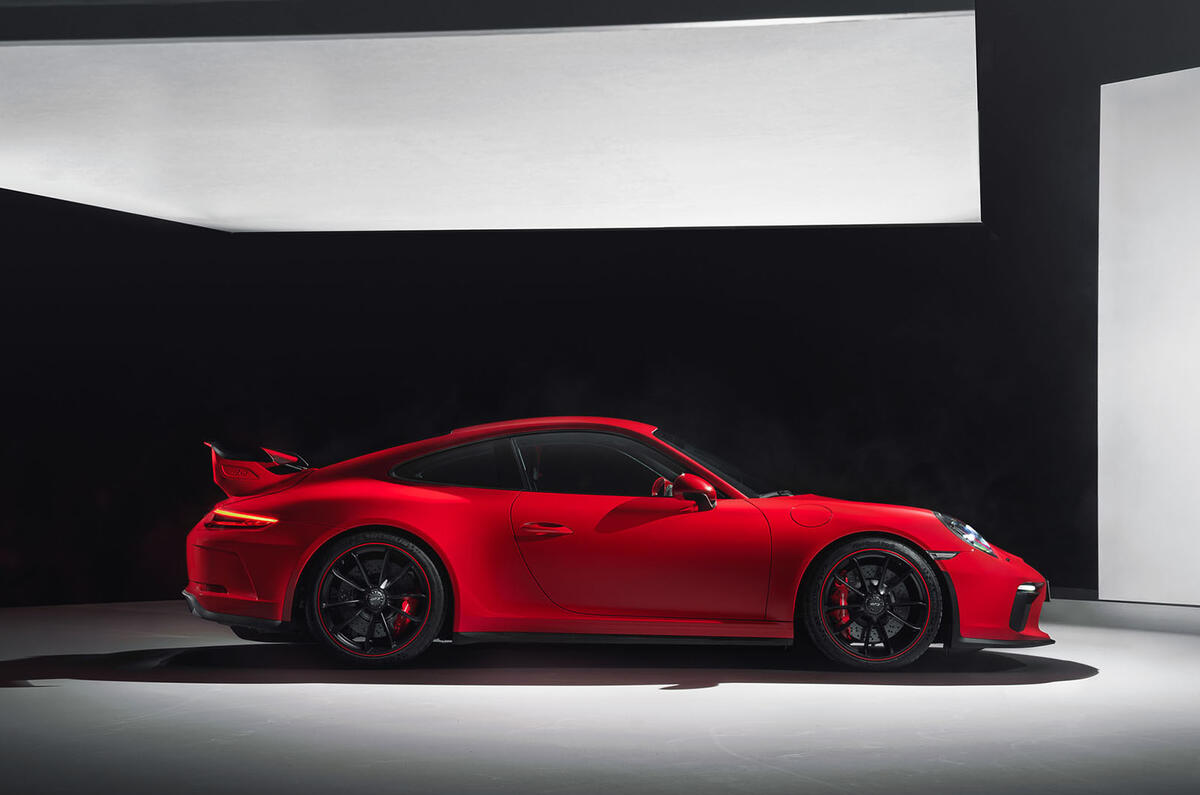 "It is an absolute dream," Preuninger added. "It has the ability to rev explosively. This is a unique selling point."
With the seven-speed PDK gearbox and launch control, the new GT3 will hit 62mph from rest in 3.4sec and reach 199mph. The six-speed manual version is slower off the line, at 3.9sec to 62mph, but can hit 200mph.