The Toyota i-TRIL electric city car concept will make its world debut at this year's Geneva motor show, showcasing the manufacturer's vision of urban mobility in 2030.
Toyota i-TRIL previews autonomous electric city car
It has a one-plus-two seating arrangement and Toyota says it features 'Active Lean' technology that is similar to the Toyota i-ROAD concept shown in Geneva in 2013.
The i-TRIL may also get a limited top speed similar to the i-ROAD of around 30mph.
Toyota i-ROAD pictured below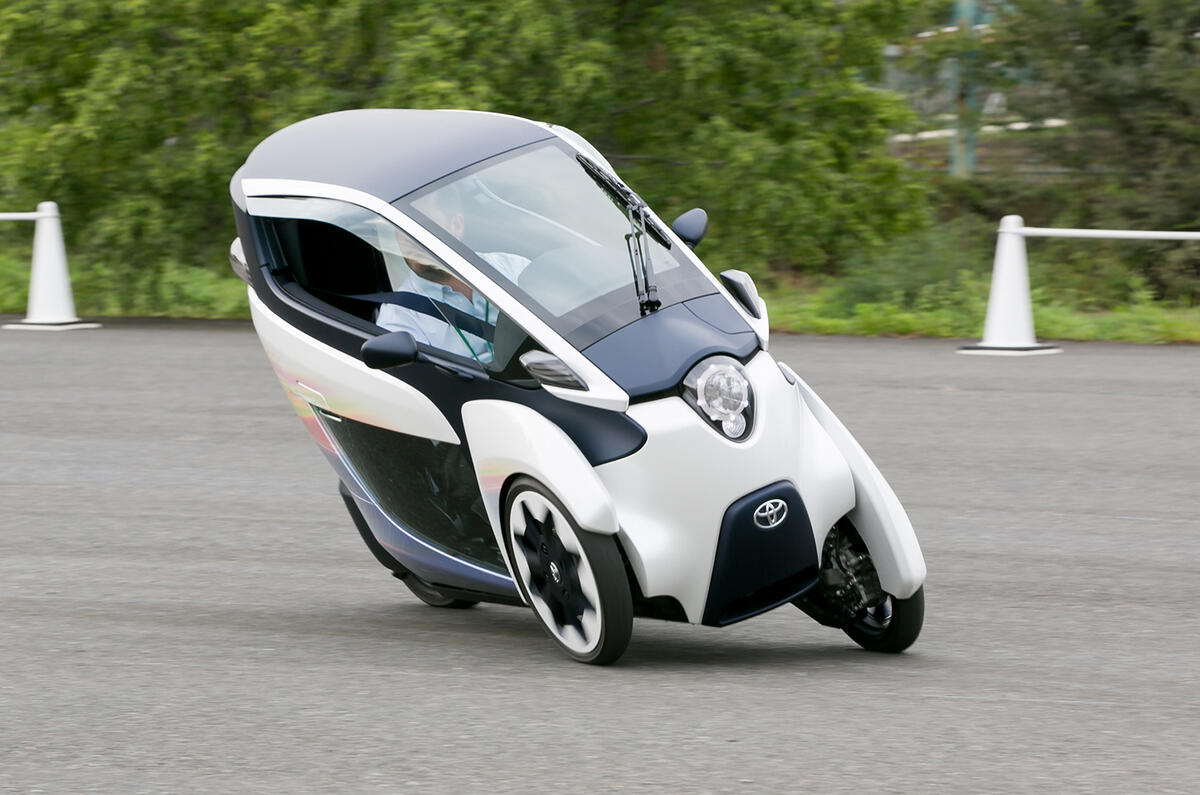 Toyota says it has been developed as a "viable alternative" to city cars and small hatchbacks for people who "still want to have fun when driving, even at slower, urban traffic speeds".
The car has been developed by Toyota Motor Europe with the company's design centre in Nice.
The Japanese manufacturer will also be displaying the new Yaris, along with a hot version of it, at the Geneva motor show.
used Toyota Auris 2012-2018 cars for sale
Toyota Auris 1.8 VVT-h Icon+ Touring Sports CVT Euro 5 (s/s) 5dr
Toyota Auris 1.8 VVT-h Design CVT Euro 6 (s/s) 5dr
Toyota AURIS 1.4 D-4D Sport Euro 5 (s/s) 5dr
Toyota Auris 1.8 VVT-h Icon Touring Sports CVT Euro 6 (s/s) 5dr (Safety Sense)
Toyota AURIS 1.8 VVT-h Design CVT Euro 6 (s/s) 5dr
Toyota Auris 1.8 VVT-h Icon CVT Euro 5 (s/s) 5dr
Toyota Auris 1.6 V-Matic Icon Plus Multidrive S Euro 5 5dr
Toyota Auris 1.8 VVT-h Excel Touring Sports CVT Euro 6 (s/s) 5dr
Toyota Auris 1.8 VVT-h Business Edition Touring Sports CVT Euro 6 (s/s) 5dr
Powered By