The Toyota i-TRIL electric city car concept has been revealed at the Geneva motor show, showcasing the manufacturer's vision of urban mobility in 2030.
It has been developed as an electric alternative to small city cars, and features a one-plus-two seating layout as well as 'Active Lean' and autonomous technology.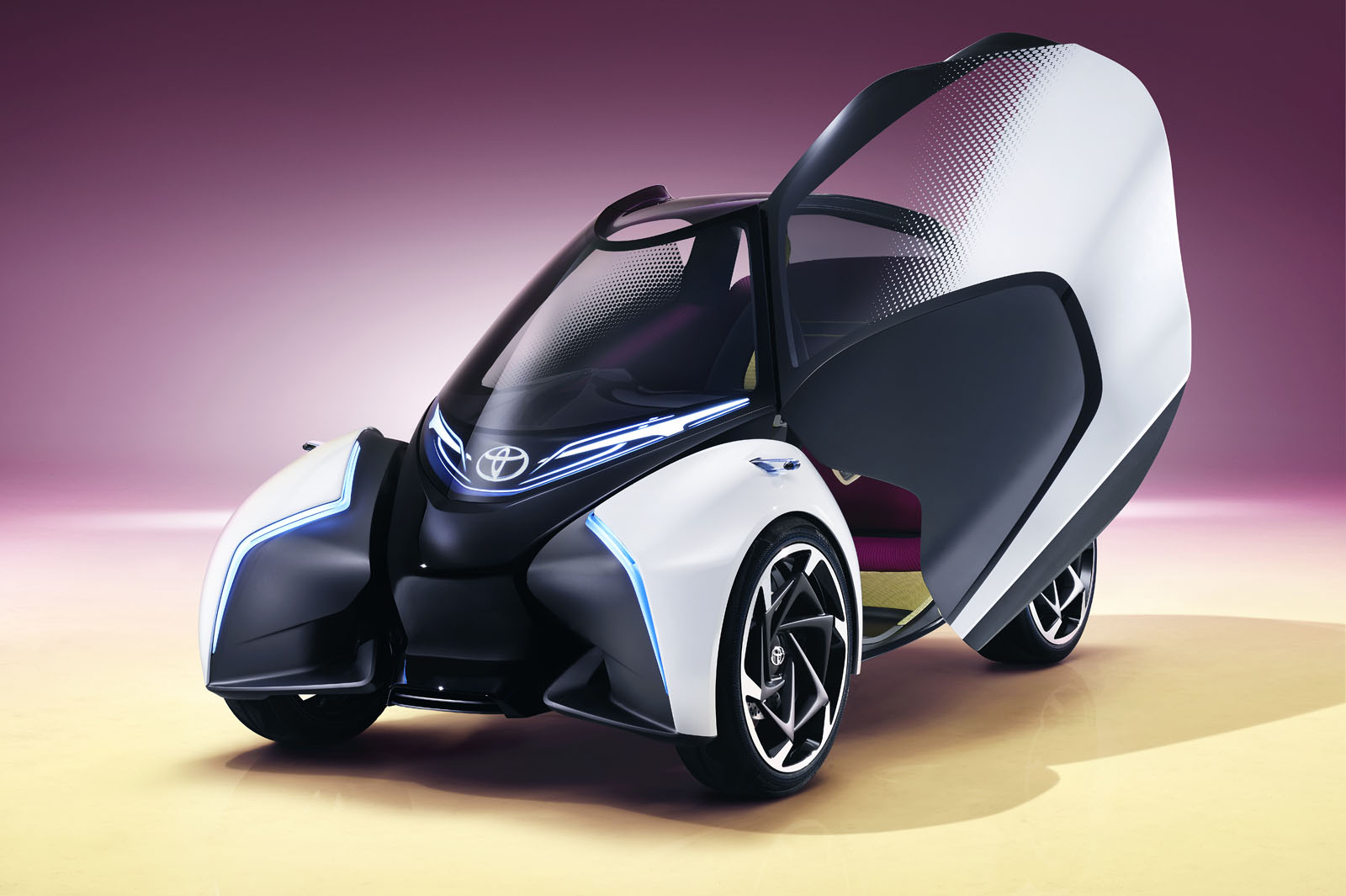 The rear-wheel drive concept has a driving range of "more than 185 miles" between charges and has no pedals.
It is instead controlled through drive-by-wire technology which is operated through left and right-hand control nodes that are said to work like "computer mice or game controllers".
It features a hinge between the rear axle and cabin that allows the body and front tyres to lean into corners because the front wheels and wings are separate from the main body.
When the car is in autonomous mode, the left or right side of the instrument panel lights up when it is about to corner to show which way the cabin is about to lean.