Mercedes-Benz's Smart city car division has revealed an updated speedster version of its Forease concept car, dubbed the Forease+, at this year's Geneva motor show.
The revised two-seater, first unveiled in open-top guise at the 2018 Paris motor show, receives a reinforced fabric roof that fits over its cabin, providing protection from the elements for its occupants, together with other subtle styling revisions.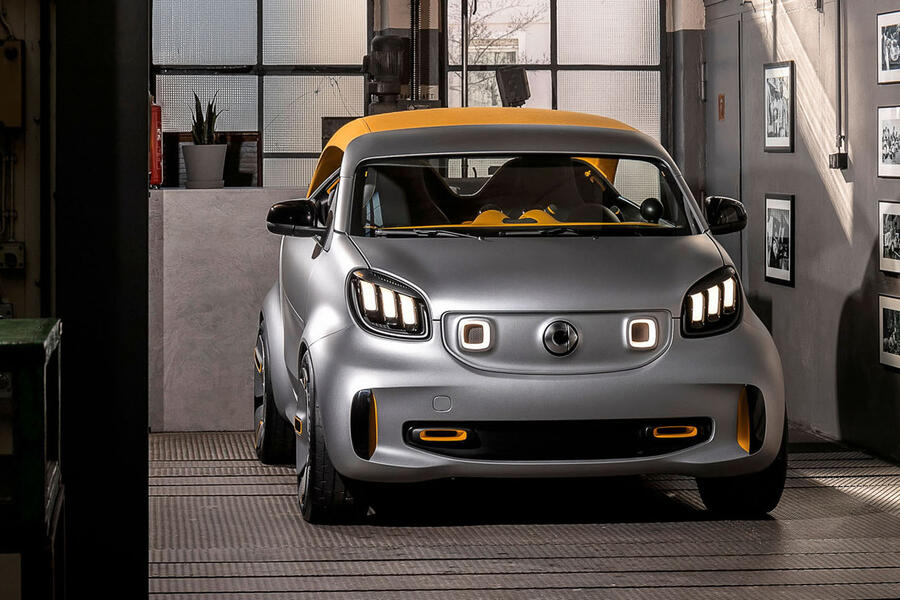 Like the original Forease, the new concept is based on the Smart EQ Fortwo cabriolet and is intended to underline Smart's "uncomplicated solution to urban mobility" with a pure electric driveline and compact dimensions.
Changes over the standard Smart Fortwo cabriolet include a shallower windscreen and prominent domes at the rear behind the seats for added roll over protection.
The new roof, described as a hard shell cover in a textile fabric, is designed to be removable. It is light, robust and yet suitable all year round, says Smart.
"The Smart Forease+ shows the spirit of the brand: individual, scaled back and sustainable. It is also a statement of urbanity typical of Smart," says Katrin Adt, head of Smart.