Rolls-Royce will offer a new range of upgrades for its Rolls-Royce Ghost and Rolls-Royce Wraith models, which it hopes will appeal to a younger generation of buyers. The cars will be on display for the first time at the Geneva motor show. The new 'Black Badge' models are described as being "truly bespoke".
Revealing the line-up, Rolls-Royce boss Torsten Müller-Otvos said: "Today, I am announcing that Rolls-Royce Motor Cars will create a permanent bespoke series of motor cars for a group of young, driven, self-made people that will make a bold and edgy lifestyle statement about their lives.
"In an unprecedented collaboration with these new customers, Rolls-Royce has confidently created Black Badge, the ultimate in pure luxury style and engineering substance. Technically and aesthetically, Black Badge is the alter ego of Rolls-Royce Wraith and Ghost: darker, more assertive, more confident and powerful, and more demanding. With Black Badge we have created the most powerful presence on the luxury landscape. It is a truly transformative moment for our great brand."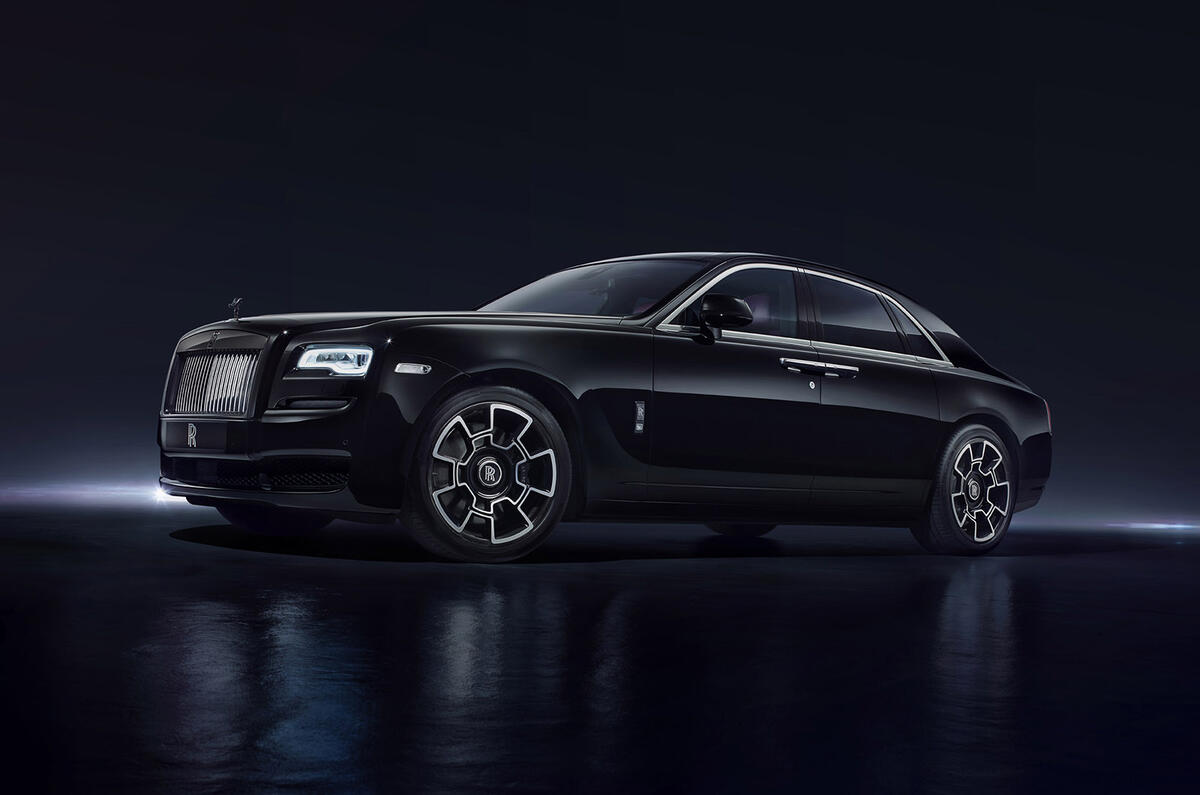 Thr first thing that's noticeably different about the two models is the iconic Spirit of Ecstasy figurine, which is finished in black gloss. Similarly, several pieces of exterior trim, including the Rolls-Royce badges, are black, while the car's chromed surfaces take on a darker hue. The models sit on new composite carbonfibre alloy wheels with aluminium hubs.
Unsurprisingly, both models are painted black. Rolls-Royce says it is taking the colour "to new levels of intensity" by using multiple layers of paint and hand polishing each panel. Both also feature automatic LED headlights.
Inside, the cabins of the Black Badge cars feature carbonfibre composite trim, darkened air vents and a bespoke centre-piece clock.