Jeep's first two plug-in hybrid (PHEV) models will go into production next year.
The US SUV maker is showcasing the technology, which it calls eAWD, on the Renegade and Compass models at the Geneva motor show. The Renegade will be launched in early 2020, with the Compass due to follow that summer to coincide with its production switching from Mexico to Italy.
Jeep's plug-in hybrid system mixes a 1.3-litre turbo petrol engine with an electric motor to offer up to 237bhp and 31 miles of electric-only range. CO2 emissions will be below 50g/km and there will be an electric-only top speed of 81mph, plus a 0-62mph time of less than seven seconds for both cars.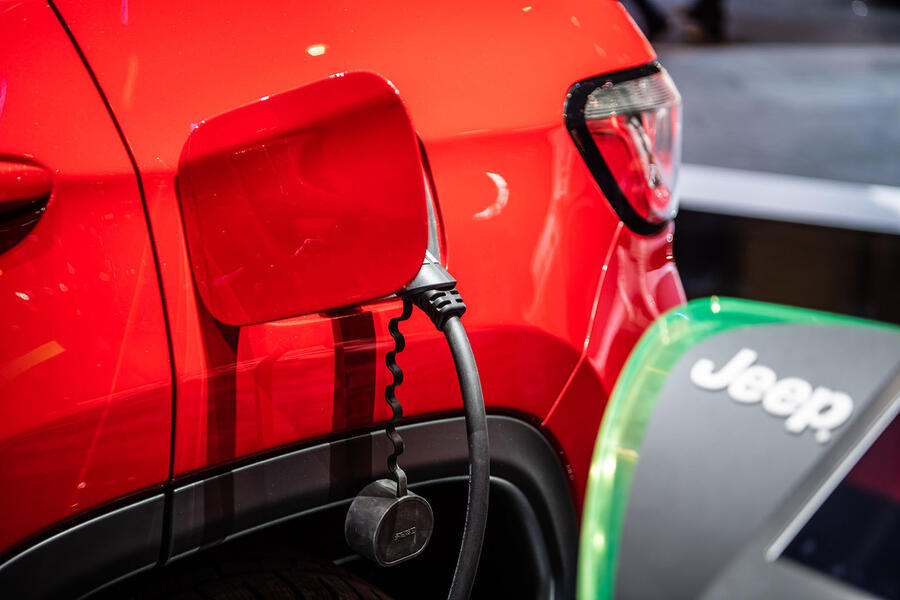 The petrol engine drives the front wheels and the electric motor the rears, with no physical connection between the two axles. Jeep says this allows for improved off-road performance, with greater and independent torque control to each wheel, and at lower speeds without the need for a separate low ratio 'box.