Italian design house Italdesign has officially unveiled its four-seater electric supercar concept, the DaVinci, at the Geneva motor show, having teased what appeared to be a stylish saloon in late February. It has been made entirely in the firm's Moncalieri plant in Italy.
Although Italdesign predominantly undertakes styling work for other car firms, its own branded designs have included the Zerouno sports car, from which the new DaVinci takes some stylistic cues such as the Y-Duct bonnet air duct system. The truncated back end features an active spoiler and some outrageous rear lights in an exploded design. It also has expansive gullwing doors, through which the front and back seats can be accessed at the same time.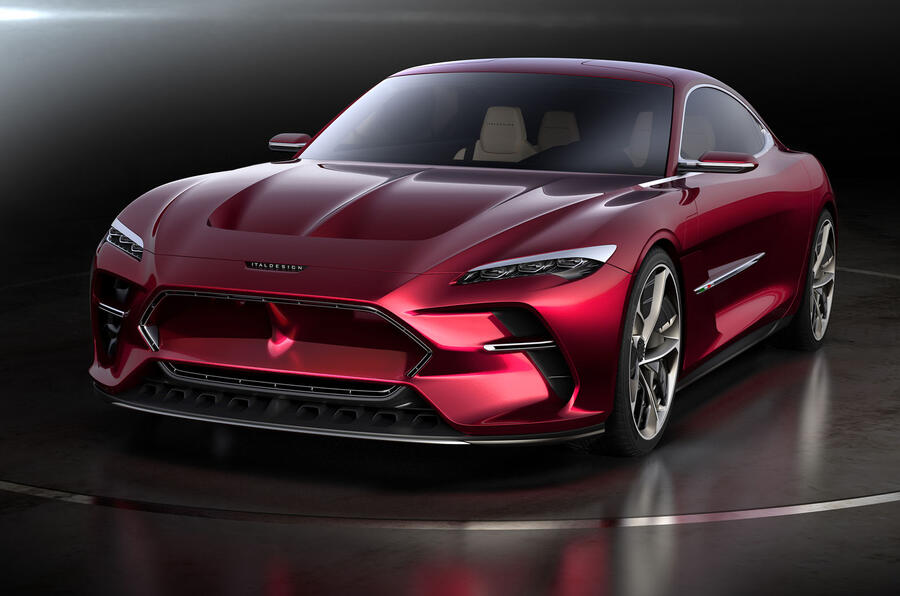 The interior is home to an asymmetrical dashboard that is slightly angled towards the driver. There are three screens: one replacing the driver's instrument panel behind the steering wheel; one in front of the passenger; and another atop the central tunnel, from which major functions such as climate, infotainment and travel data can be controlled.
Elsewhere, the interior's Alcantara fabric is interactive, featuring control buttons directly integrated into the upholstery. Up front, backlit controls shine out from inside the dashboard fabric, as opposed to conventional buttons.
The new car will not go into production as it is, but is instead intended as a platform for other brands to adopt and alter to their own preferences.