Hyundai has revealed its new Le Fil Rouge concept car at the Geneva motor show as the blueprint for the brand's future design direction.
The new theme is named Sensuous Sportiness and was first applied to Hyundai's new Kona, Nexo and Santa Fe SUVs, as evidenced by their 'cascading' grilles and wide bonnets.
The theme is claimed to exhibit "harmonised proportion, architecture, styling and technology".
"Our goal is to build Hyundai into a beloved brand by creating vehicles with heightened emotional value," said Sang-yup Lee, head of styling.
Le Fil Rouge translates from French to 'common thread' - the concept's design is said to reflect Hyundai's belief that the brand's past, present and future designs are all connected.
"The concept is a reinterpretation of Hyundai's design DNA that originated from the Coupé concept of 1974," said Luc Donckerwolke, head of design.
This wedge-shaped car (pictured, below) was penned by Italdesign and previewed Hyundai's first ever model, the Pony.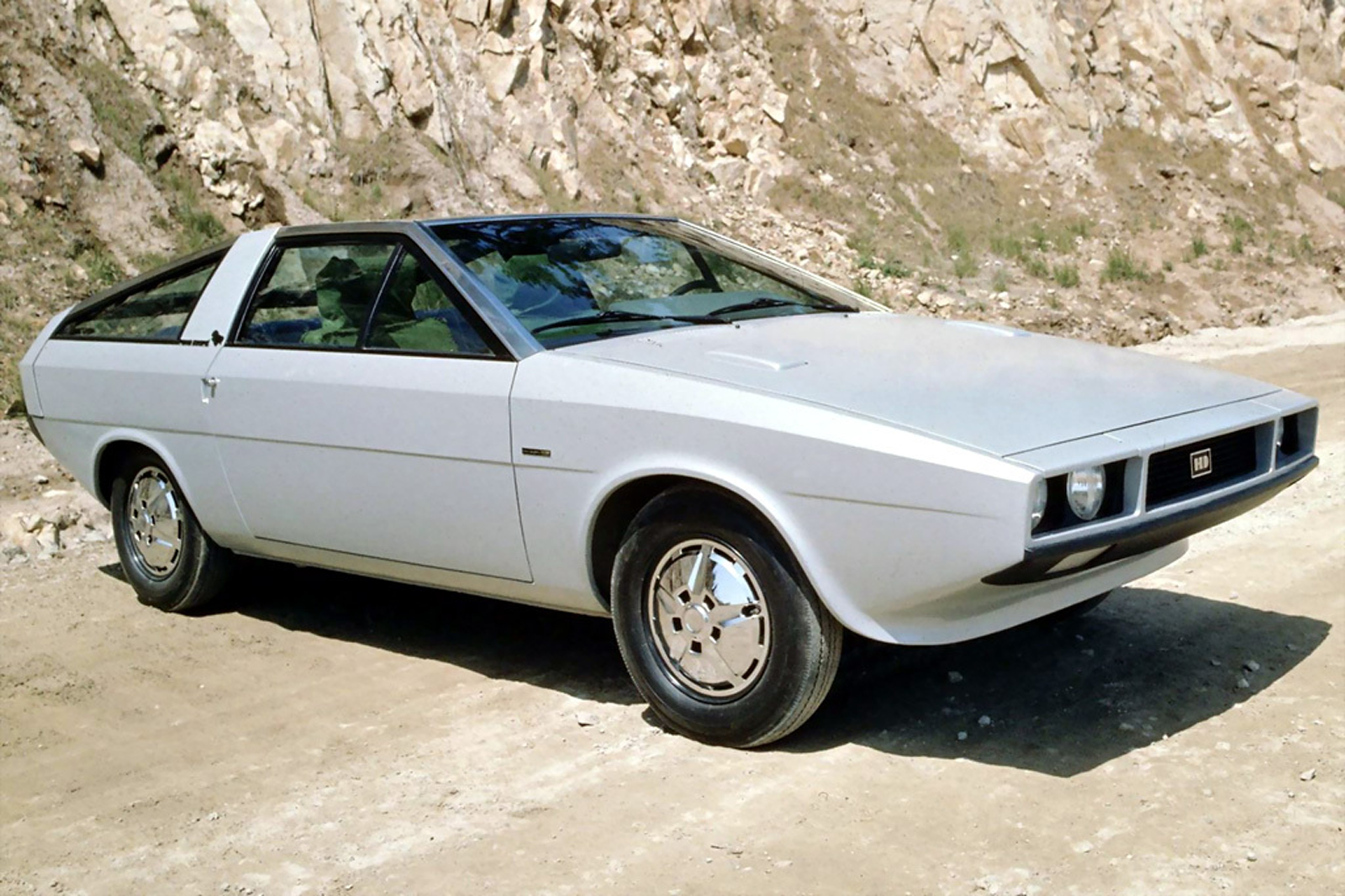 The integrated pillars and swept look of the Le Fil Rouge, with a long wheelbase and short overhangs, are said to imbue the five-door coupé with a 'dynamic' look.
The car's four-seat interior is designed to give a "calm, spacious and comfortable travel environment", with plentiful leg room for passengers, yet be set up for driving engagement, with a driver's seat "optimised for ergonomics".
Hyundai describes the frame of the interior as a 'tube architecture' that reflects the exterior profile of the car.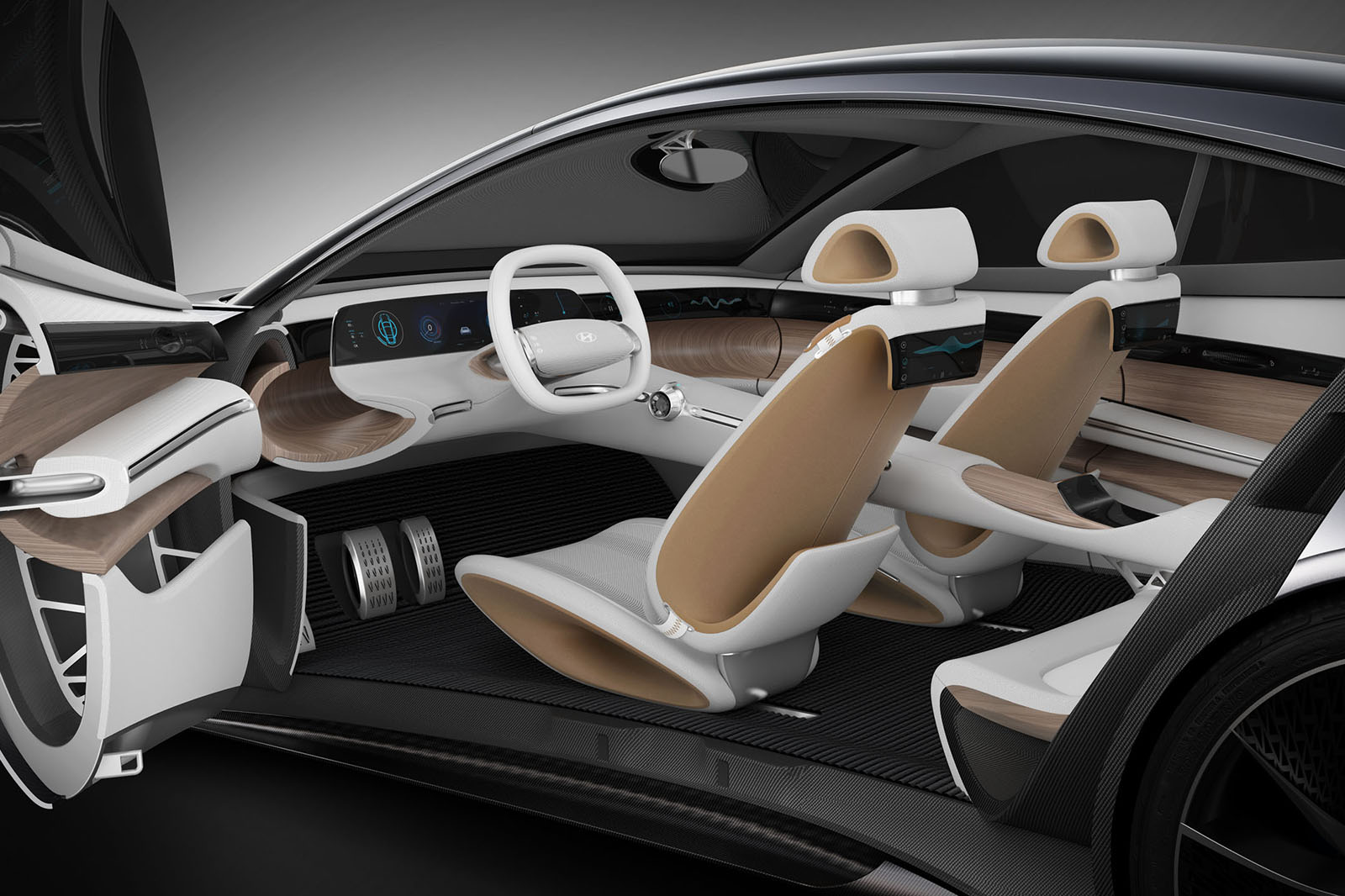 Features include an aviation-inspired two-way air-conditioning system and trims made from revitalised wood and 'high-tech fabrics'. Infotainment is handled by a panoramic display with haptic feedback in front of the driver, while rear passengers also each get a touchscreen.