David Brown Automotive is using the Geneva show to unveil a new, more powerful edition of its exclusive Speedback GT dubbed the Silverstone Edition and aimed at younger buyers than the traditionally styled original launched in 2014.
The new car, which again incorporates British-sourced, handcrafted materials and trim parts, costs £744,000 in the UK, about £120,000 more than the original Speedback's starting price. It will be made in an exclusive batch of 10 cars, the same number of original-edition GTs the company has so far delivered.
The power output of the Speedback's Jaguar-derived 5.0-litre supercharged V8 engine rises from 510bhp to 601bhp, with a similar boost to its peak torque. The car has a sportier suspension tune to boost its credentials as a driver's car, and it runs on uniquely designed 20in alloys with 255/35 tyres up front and 285/30s at the rear.
The Silverstone Edition is so named both to mark the company's move a year ago to new premises opposite the main entrance of the Formula 1 circuit, and to recall the famous racing venue's original role as an RAF base: its unique enamel badge shows both the circuit shape and the runway layout of the original airfield. Like its predecessor, the Silverstone Edition comprises a hand-formed all-aluminium bodyshell and a hand-sewn interior.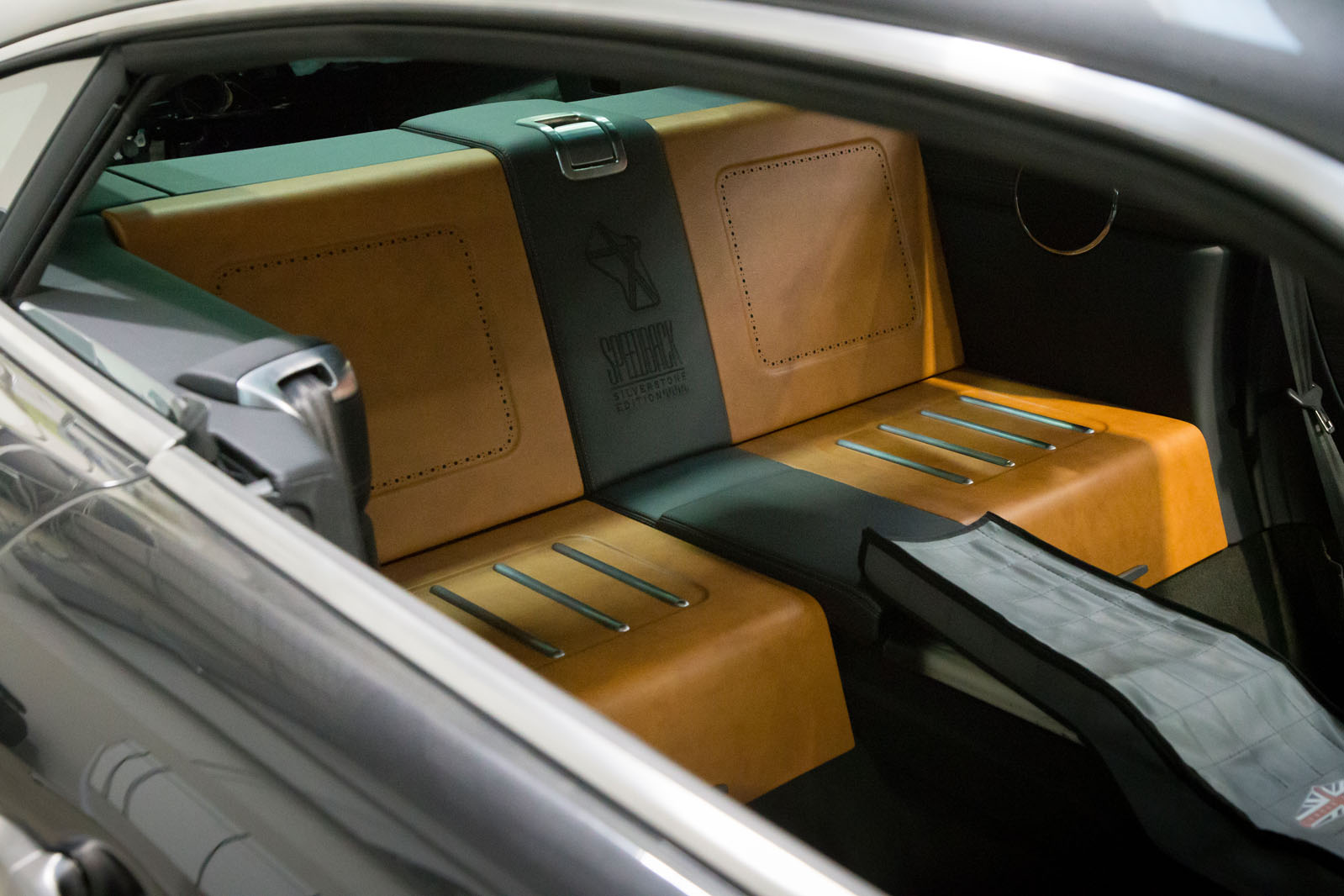 It continues to utilise the running gear and aluminium chassis of Jaguar's defunct XKR sports coupé. Although the Silverstone Edition's body panels are largely altered, its lack of bumpers, enhanced front spoiler, bigger rear diffuser, extended rocker panels and modernised treatments for the headlights and tail-lights all make the car look quite different, and considerably more modern, than its stablemate.
"We're aiming the Speedback Silverstone Edition at a new customer," said company founder David Brown. "Our original car has an easy, timeless form but this one is more performance-oriented and is aimed at a younger audience. But we've been careful to maintain its long legs and use-every-day quality. It's not meant to be a track car."