David Brown Automotive (DBA) will launch its most "striking" new model when the Speedback Silverstone Edition is unveiled at the Geneva motor show next month.
Featuring what the company describes as a "more aggressive" design language, the high-performance Grand Tourer model will produce over 600bhp and join the classically styled Mini Remastered, which was launched last year, and Speedback GT in the marque's line-up.
The company has released images of its upcoming car's details, with the latest picture showing the outline of the classic 1950s layout of Silverstone circuit on the seat's headrests. DBA said the car's design will "capture David Brown's vision of a high-performance classic grand tourer", suggesting its look will be more focused on illustrating its performance, with retro motorsport and aeronautical influences.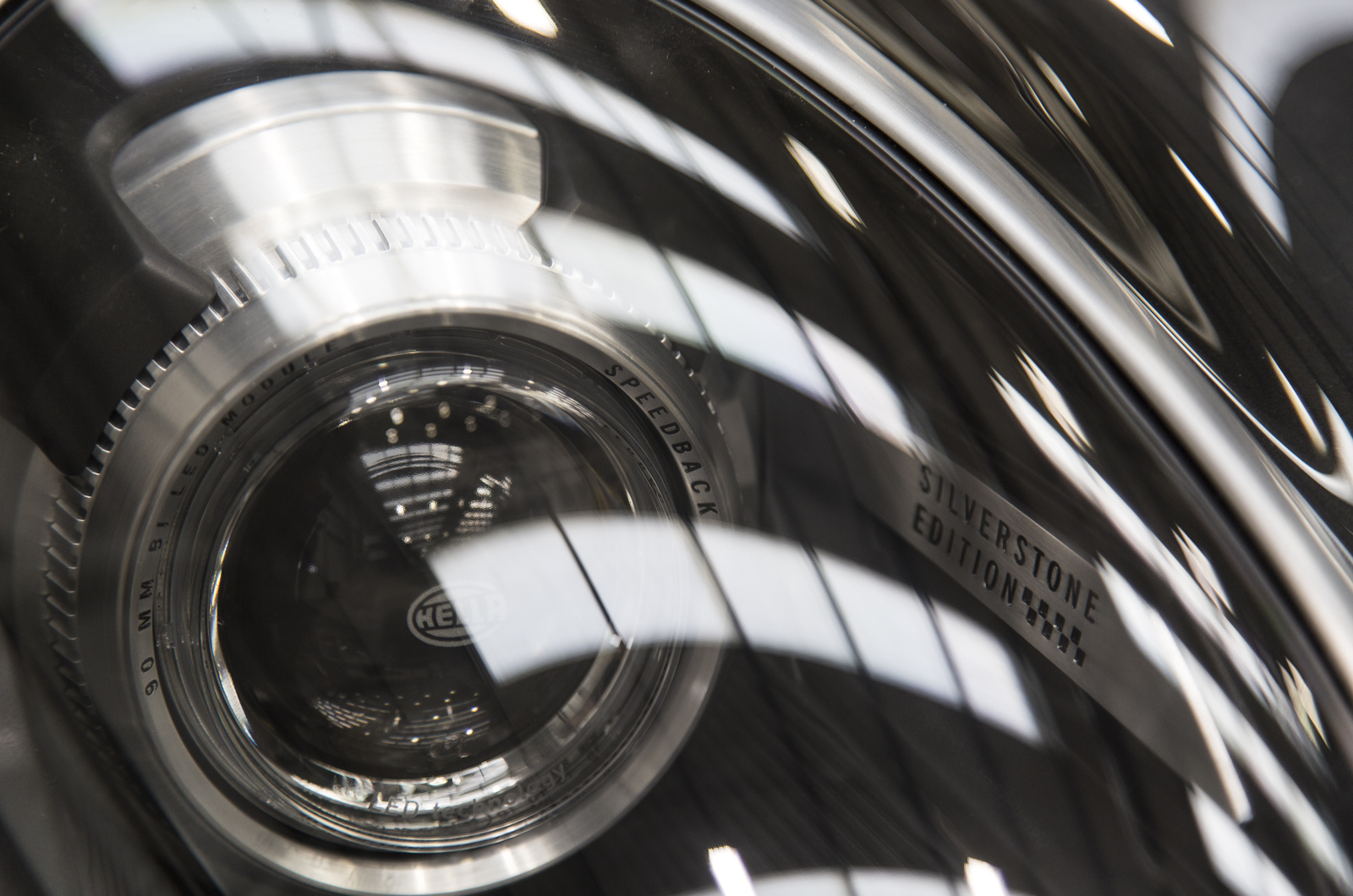 The Silverstone Edition is based on the Speedback GT and will be hand made at the company's Silvertstone headquarters using traditional construction techniques. Only ten will be produced. 
"Not only have we shaped the car to be visually striking, its appeal is boosted by the car's outstanding performance credentials," said David Brown, company founder and chief executive. "This is something that we've been looking forward to doing since launching the Speedback GT and I can't wait to reveal more."
"With its unprecedented levels of performance, this vehicle allows the David Brown Automotive brand to appeal to existing and new customers alike. The car brings yet another exciting opportunity for our company."