Bentley is celebrating its centenary with a limited-run Continental GT Number 9 Edition by Mulliner, a design that echoes the 4 ½ Litre 'Blower' that raced at Le Mans in 1930.
The special edition, on display at the Geneva show, will be made by Bentley's Mulliner division and limited to 100 models.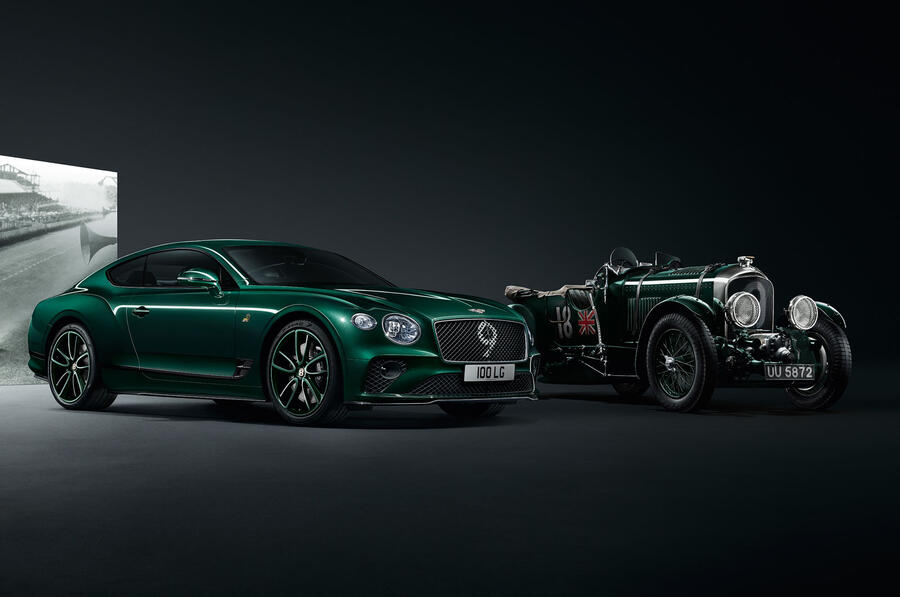 It will be offered in green or black, with a '9' front grille graphic based on the race car driven by Sir Henry 'Tim' Birkin. It also features 21in, coloured 10-spoke wheels and a carbon bodykit.
The interior is offered in a choice of two trim colours, with special logos on the seat headrests and door panels similar to those on the Blower. The dashboard is finished in an 'Engine Spin' aluminium finish used in the 1930 race car. A British Jaeger clock, with a design based on the Blower Bentley's dials, is mounted in the centre console.
Each model will also feature a wood insert taken from the seat of Birkin's car, which was removed during a renovation, along with 18-carat gold-plated organ stops.
The Number 9 Edition is unchanged mechanically from the standard car, featuring Bentley's 626bhp 6.0-litre W12 engine. Pricing has not been disclosed, but the special edition will command a premium over the £159,100 starting price of the standard car.
The Bentley 4 ½ Litre was developed in 1927, when Walter Owen Bentley developed the engine by removing two cylinders from a 6 ½ litre model. Birkin then produced five versions fitted with an Amherst-Villiers-produced supercharger to race at Le Mans, increasing output to 175bhp.
To mark its centenary year, every Bentley sold in 2019 will feature a number of special features, including a gold finish to the badges on the bonnet, boot and wheels.
Read more