Audi has injected more power into the 2.5-litre turbocharged five-cylinder engine of its hottest crossover with the new RS Q3 Performance.
The Performance model produces a peak of 362bhp, along with 343lb ft produced between 1625rpm and 5550rpm, which together represent improvements of 27bhp and 11lb ft more than the standard car. Audi claims the increased output comes thanks to improved cooling capacity and an optimised fuel pump, and the results make for much-improved straight-line performance.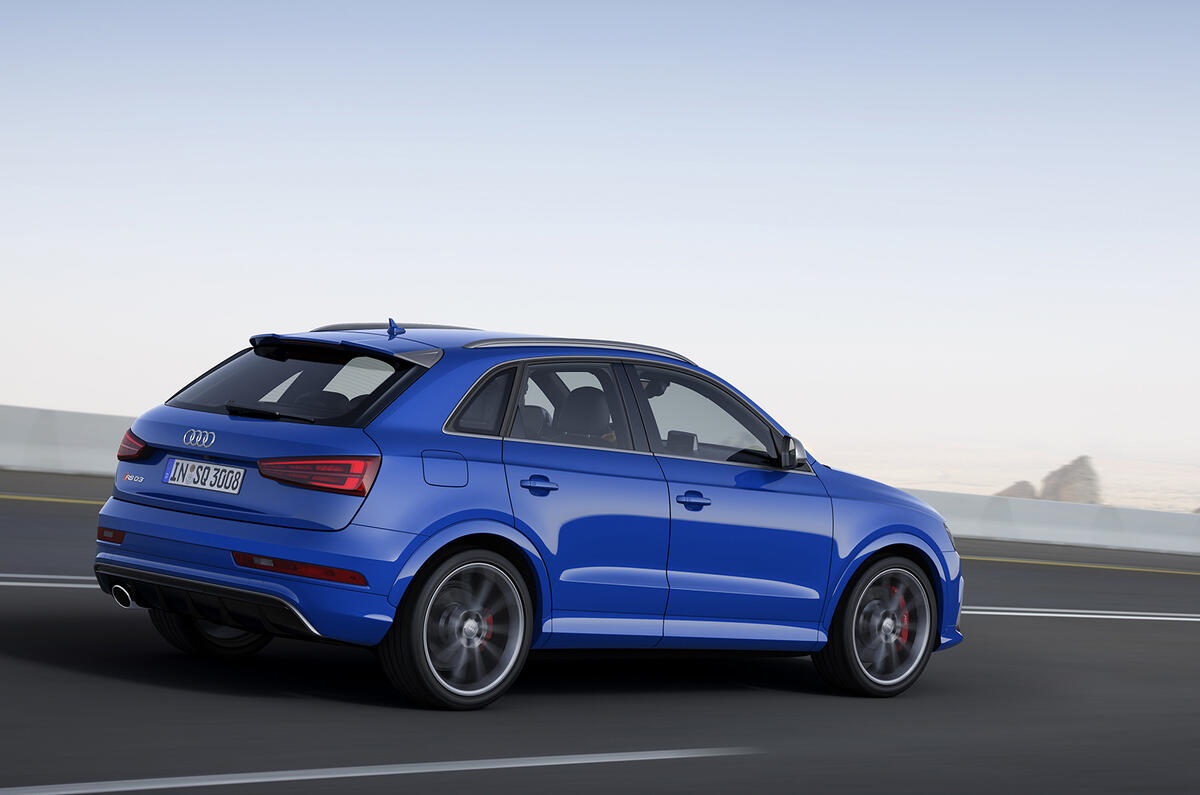 The Performance trims four-tenths from the regular RS Q3's 0-62mph time, with the benchmark speed now reached in 4.4sec - just a tenth slower than the current BMW M3. The standard RS Q3's 155mph electronic limiter is also removed, allowing a 167mph top speed.
Read - Audi RS6 and RS7 Performance specs and prices revealed
Impressively, Audi is claiming that these improvements have no effect on economy, so the RS Q3 Performance's claimed combined figure stands at 32.8mpg, while CO2 output remains at 203g/km.
Aside from the engine changes, the RS Audi Q3 is mechanically unchanged from the regular car. It uses the same seven-speed S tronic gearbox and drives all four wheels via a Haldex-clutched quattro four-wheel-drive system. It also comes with optional adjustable dampers.