Lamborghini has launched a more powerful drop-top Aventador at the Frankfurt motor show.
The Aventador S Roadster uses Lamborghini's 730bhp and 509lb ft 6.5-litre V12 and can accelerate from 0-62mph in 3sec dead. It tops out at 217mph.
This is just one-tenth and 2mph down on its coupé alternative and ranks the V12 Lambo ahead of smaller open-roof supercars such as the Ferrari 488 Spider.
Like the coupé Aventador S, the Roadster gets an active rear wing and aerodynamic addenda to increase downforce by 130% over its predecessor.
The addition of the removable roof adds just 50kg to overall mass, bringing the total to 1625kg.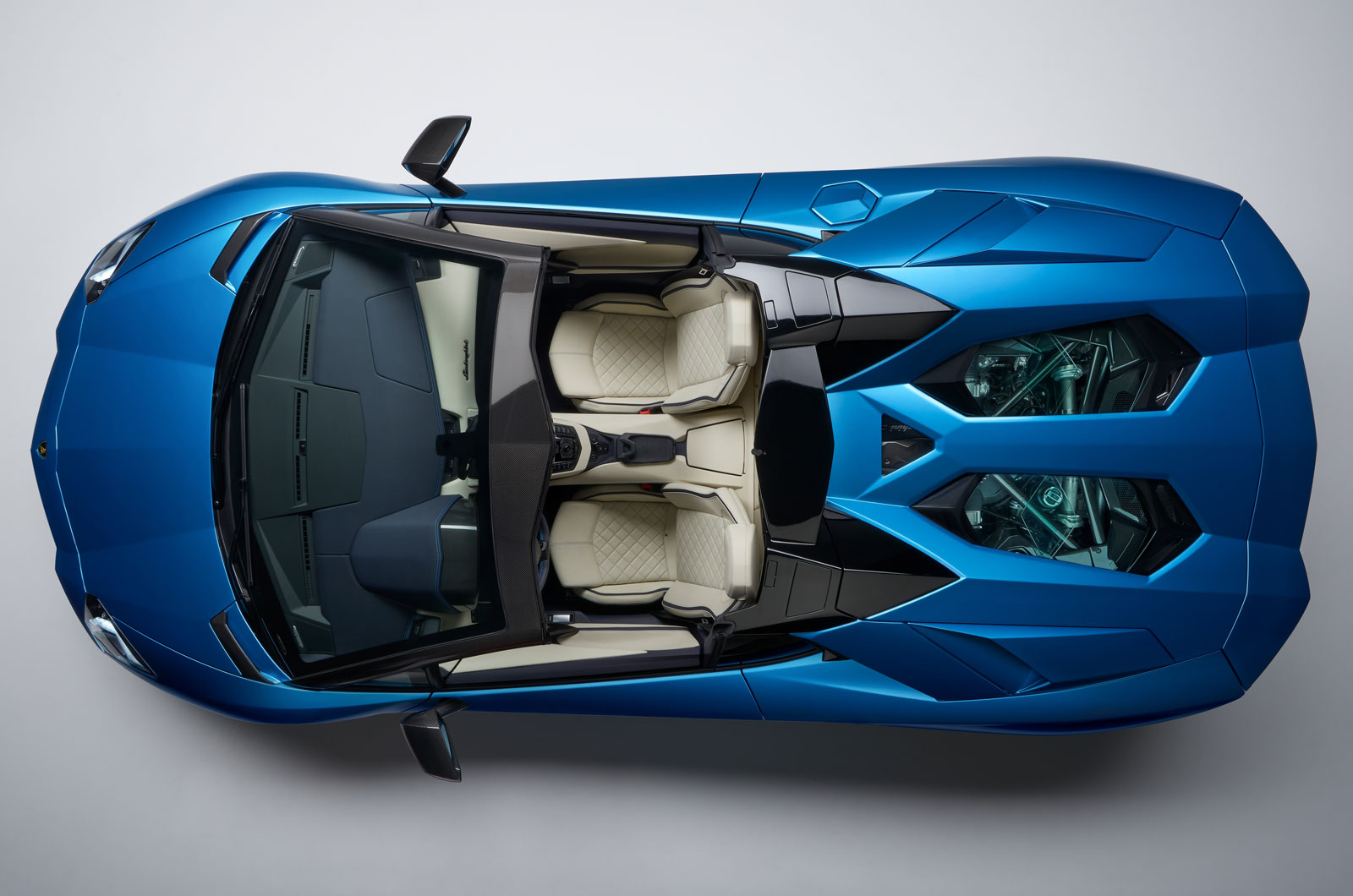 Four driving modes remain: Strada, Sport, Corsa and the new Ego, which allows suspension, throttle and gearbox settings to be adjusted separately.
Drive is sent to all four wheels via Lamborghini's seven-speed robotised Independent Shifting Rod, which is claimed to switch cogs in up to 50 milliseconds.
Following its reveal in Frankfurt, the Aventador S Roadster will go on sale in Britain priced from £301,754, making it £30,608 pricier than the regular Aventador S. First deliveries are expected in February 2018.