Another preview image of the Pininfarina Fittipaldi EF7 Vision Gran Turismo has been released ahead of the car's debut at the Geneva motor show.
600bhp Pininfarina Fittipaldi EF7 track car revealed
Developed by Formula 1 champion and Indy 500 winner Emerson Fittipaldi with Italian design house Pininfarina, it is described as a limited-edition track car and will get a naturally aspirated V8 engine with more than 592bhp.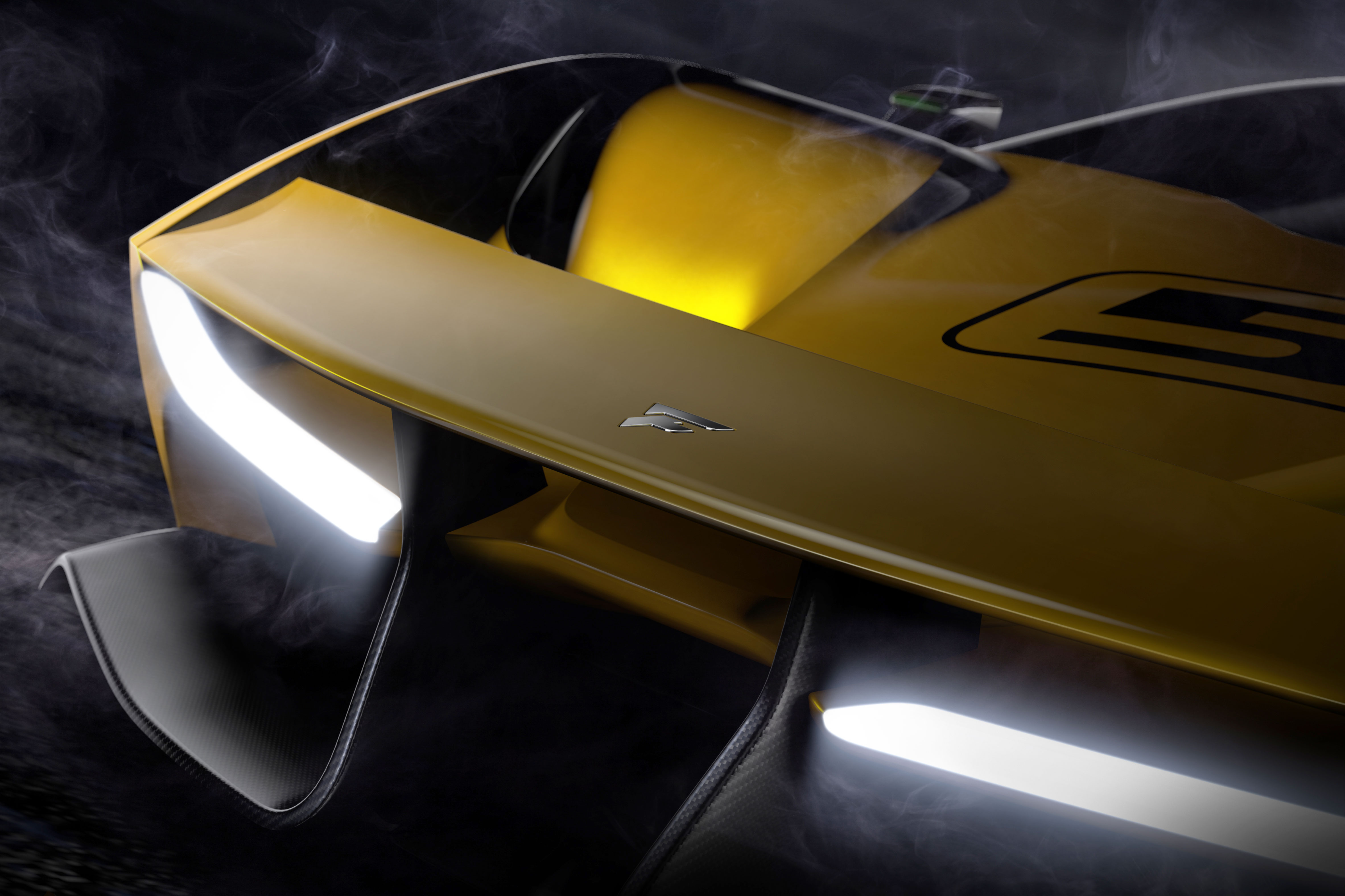 Both the engine and gearbox are said to be "single manufacturer-made", and Pininfarina says the car will weigh around 1000kg.
"Owner-drivers can expect reliability, lower maintenance cost and minimal mechanic and tech teams - which means more time and elation on the track," motor racing legend Fittipaldi said.
The latest image shows the car's large, carbonfibre rear wing and clear engine cover. Previous pictures show the monocoque of its carbonfibre body, and the rear of the car from a lower angle.
"[Fittipaldi's] sole mission was to apply all his track knowledge on creating a new experience that will elevate the driving ability of all supercar enthusiasts from around the world," said a spokesman for the company.