The new BMW M2 is the "purist's choice" in the compact performance segment, according BMW M development chief Dirk Haecker.
Read our review of the M2 in right-hand drive form
The £44,070 M2 made its world debut at the Detroit motor show ahead of UK sales in April. The front-engined, rear-drive model is powered by a turbocharged 3.0-litre straight six engine with 365bhp and a manual gearbox as standard, a formula that endows the M2 with "precision, agility and performance", according to Haecker.
Rival Mercedes-Benz uses a highly tuned 2.0-litre four-cylinder engine with all-wheel drive for its entry-level performance offering, the A45 AMG. Haecker said discussions have been had at BMW M but "no final decision to do that" had been taken for now or in the future, and the six-cylinder engine remained the right "philosophy" for small M cars.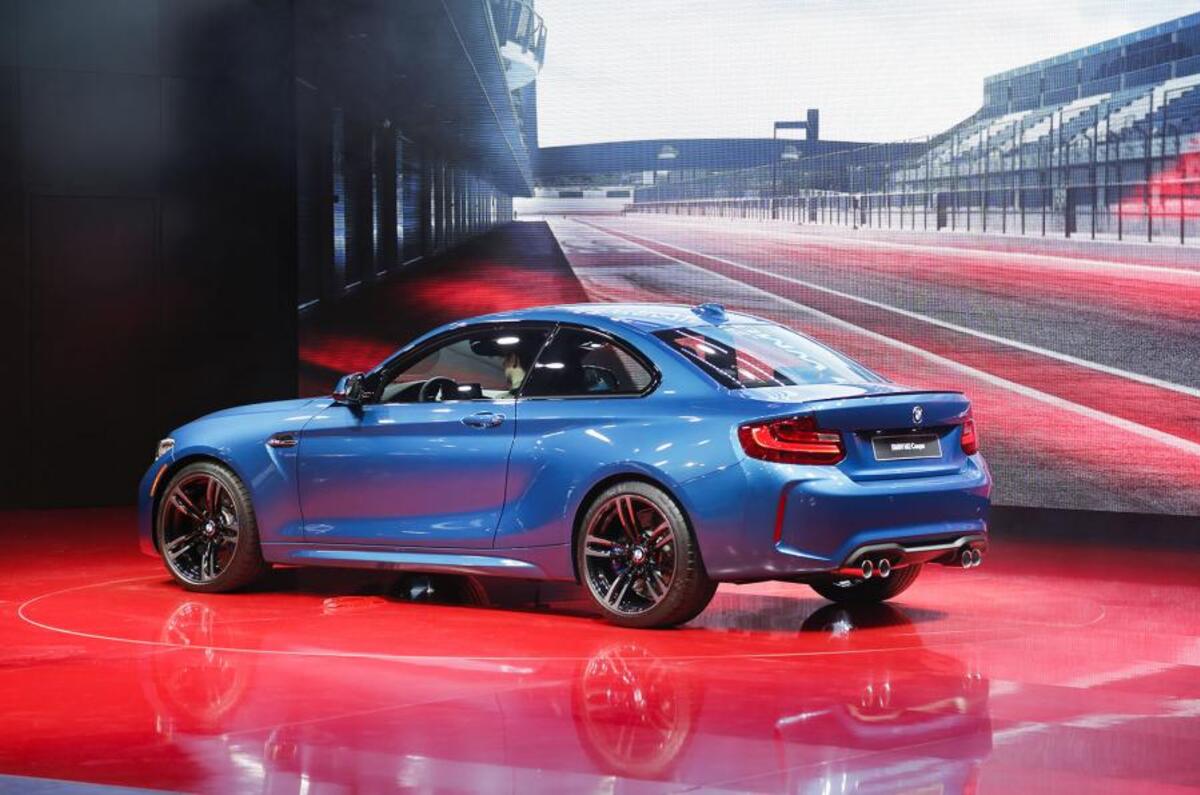 Haecker also cautioned against adding too many more models to the M range, because "we don't want competition between our own lines".