The 2017 Chevrolet Corvette ZR1 is to be revealed on 12 November, ahead of an LA motor show debut later in the month.
Chevrolet has released a preview video confirming the car's reveal date, with a clip of the car's engine revving dubbed over typically unrevealing shots of carbonfibre bodywork and the car's grille.
The ZR1, which is reported to have 750bhp - a 112bhp leap over the last version from 2009, will be the fastest 'Vette to ever make production. It will have a massive, fixed rear wing and bulging bonnet.
The rival for the Porsche 911 GT3 will also have a new set of star-shaped alloys, which will be lighter than those fitted to the current fastest 'Vette, the Z06.
The ZR1 will also have the Ford Shelby GT500 Mustang and Dodge Challenger Hellcat in its sights, although the higher power figure and lighter comparative weight than the challenger could put it more in league with the 840bhp Dodge Challenger Demon.
The car's chassis will be adjusted to suit the demands of track driving, while the suspension will have harder settings for its magnetic ride control system, as well as stiffer anti-roll bars and springs.
A set of Michelin Pilot Sport Cup 2 tyres will provide the mechanical bite required to get the car's bespoke downforce package working. Along with the Corvette's GT3 racer-sized rear wing, the aero package will include a larger front splitter and bigger cooling ducts.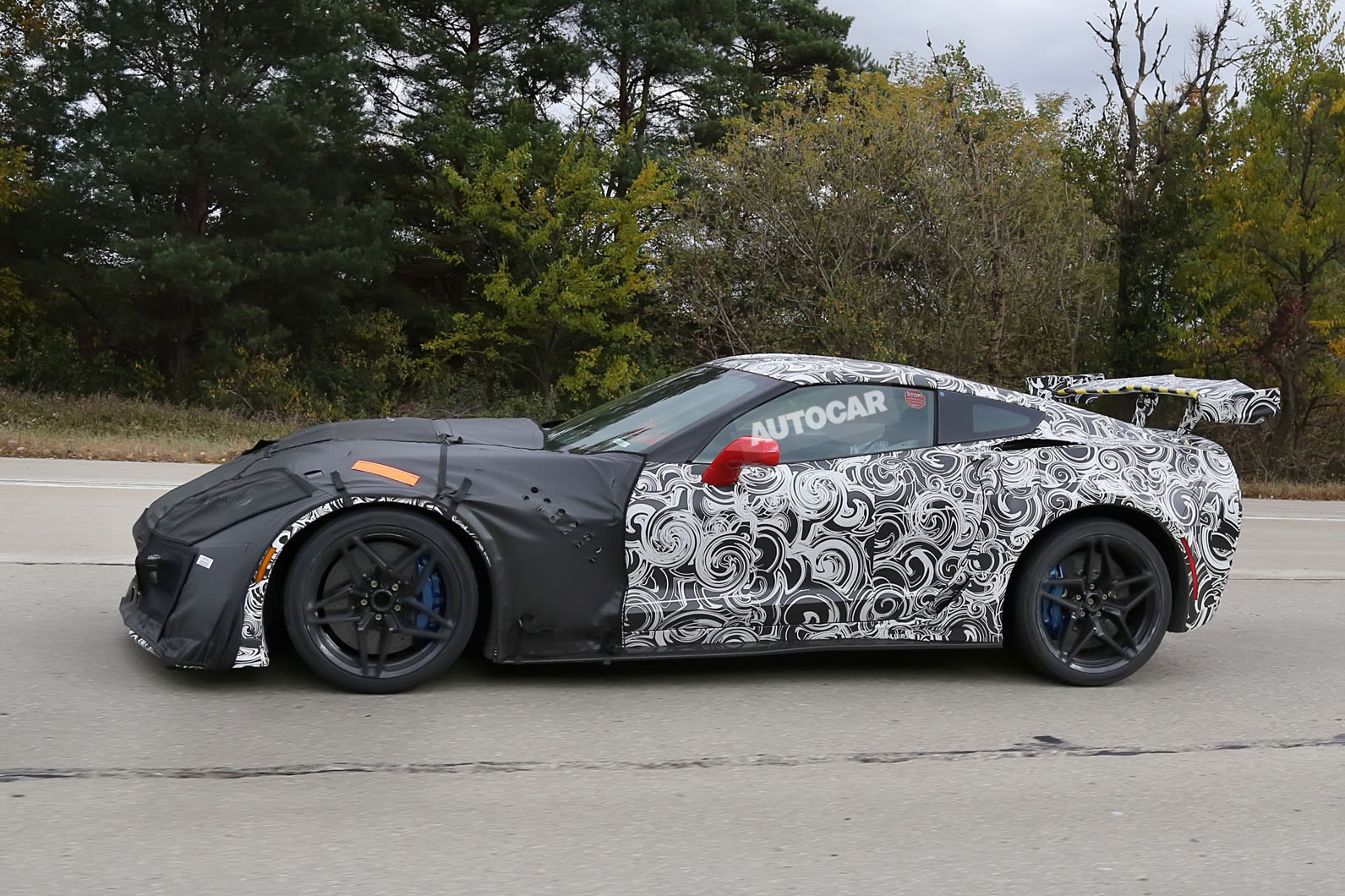 This test car looks to be using optional carbon-ceramic brakes, but the ZR1 will most likely come as standard with steel rotors.
Performance for the ZR1 will trump that of the Z06, so expect a 0-62mph time of around 2.9sec and a top speed of more than 186mph.