The Ford Shelby GT500 Ford Mustang is under development and will be sold in limited numbers with 740bhp, according to new reports and inside information.
Photographed testing outside Ford's Dearborn Development Grounds in Michigan, USA, the high-performance coupé will get aggressive, aerodynamically-tuned bodywork, including a fixed rear wing and prominent front splitter.
The parts dwarf those fitted to the current most powerful Mustang model, the 526bhp GT350R, and back up suggestions that the V8 engine under the bonnet will produce more than 700bhp.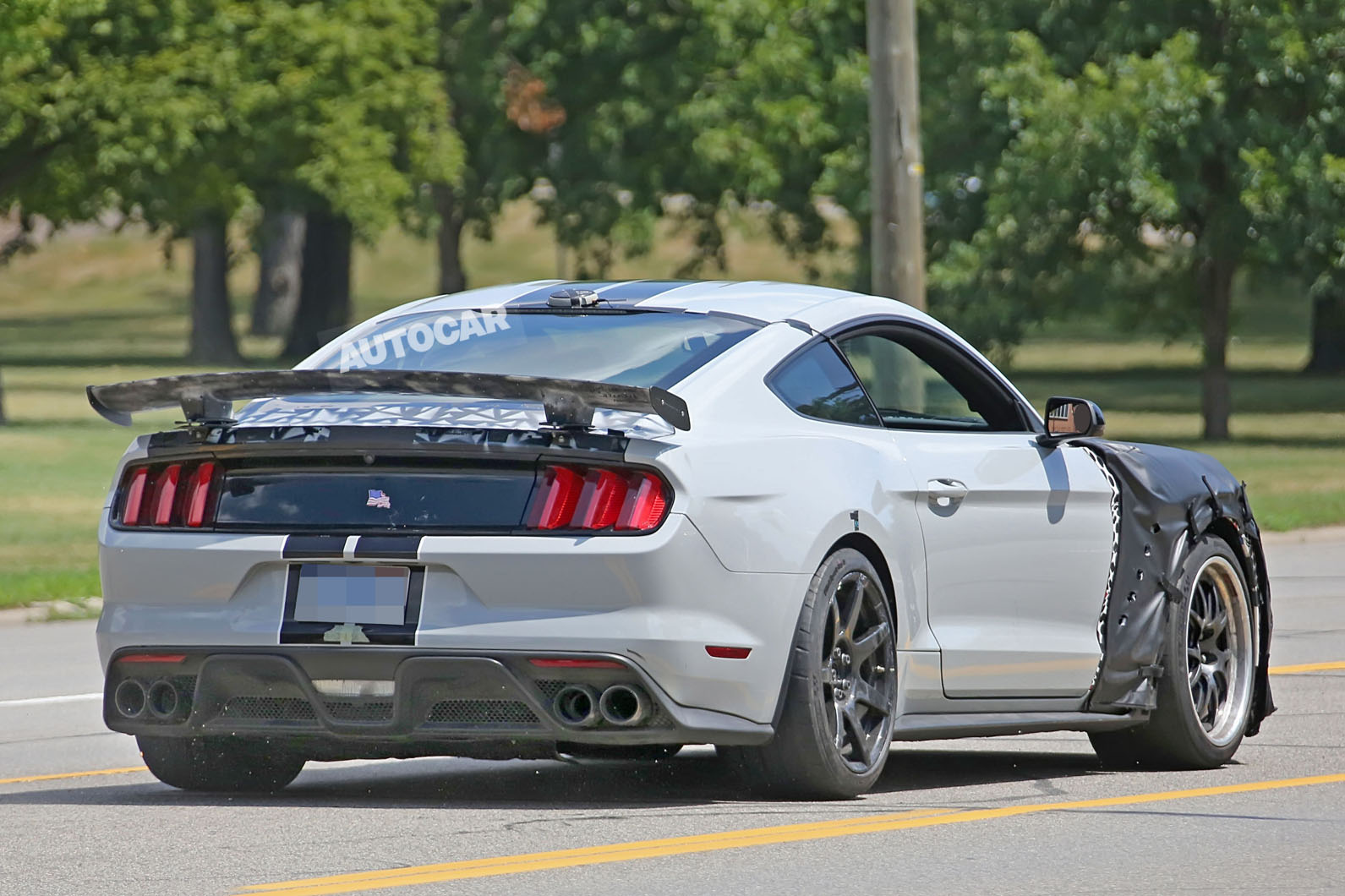 Some sources suggest the engine will be a twin-turbocharged unit capable of outputting as much as 800bhp. They cite a sticker with the letters TT displayed on the Mustang mule's windscreen as evidence, because the same stickers were spotted on recent Ford SVT Raptor mules and those cars use twin-turbocharged engines.
However, a new report on Horsepower Kings claims with confidence that the hot Mustang will produce 740bhp. While this falls short of previous expectation, it's still a substantial 214bhp more than the next most potent 'Stang, the GT350R.
The current GT350R uses a naturally aspirated, flat-plane crank 5.2-litre V8 that's good for 526bhp and 429lb ft of torque, but sources say forced induction is the only viable route for Ford to take if it wants to produce a more potent unit for the GT500 to rival those found in the 650bhp Chevrolet Camaro ZL1 and the 707bhp Dodge Challenger SRT Hellcat.