American start-up Fisker has revealed its Ocean electric SUV, a Tesla Model Y rival with a claimed range of 300 miles and what it calls "immersive in-cabin features".
Making its debut at CES in Las Vegas, the Ocean is said to be fully production-ready, with the first units expected to be completed at the end of 2021. Additionally, Fisker claims to have secured "a strategic global and localised supply chain - which includes critical components such as batteries" and expects to produce more than 1 million examples between 2022 and 2027.
The Ocean will be offered primarily to customers through a leasing programme, with prices starting from $379 (£295) per month, after a deposit of $2999 (£2335), for the cheapest of the five trim levels. Prospective customers can pay a fully refundable $250 (£194) deposit now via Fisker's smartphone app to secure a reservation. There's no indication yet as to whether the Ocean could come to the UK.
A "very limited" number of Oceans will be sold outright at the request of several global customers, with prices starting from $29,999 (£22,825) in the US after application of federal electric vehicle incentives.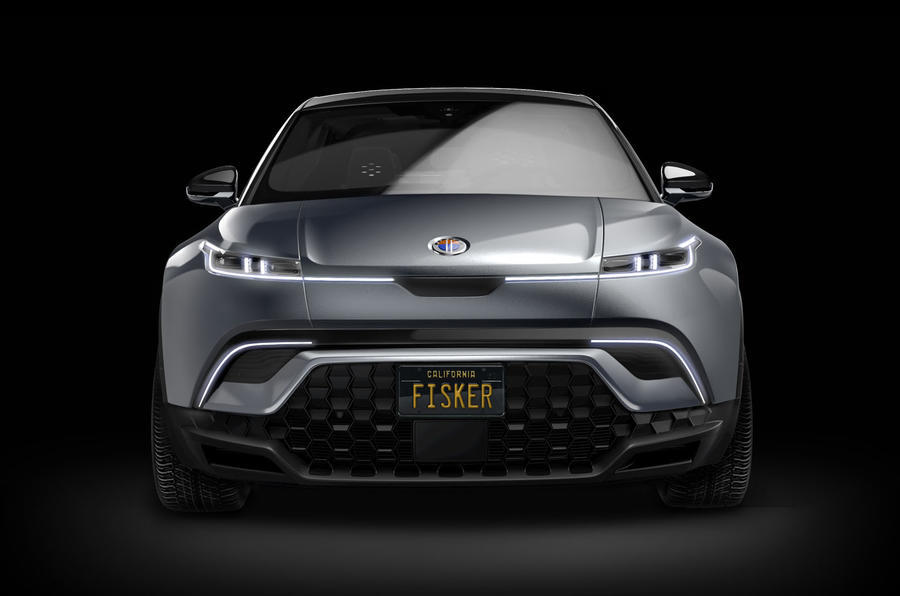 The Ocean will be available in two and four-wheel drive form, with an electric motor mounted on each axle. Specific powertrain details remain unconfirmed, but the 0-60mph sprint is said to be dispatched in 2.9sec. An 80kW battery pack is claimed to provide a range of up to 300 miles.
The SUV rides high and has modern, utilitarian styling. Flared wheel arches hint at its performance potential, while narrow headlights and chrome detailing are a nod to the 2018 Fisker Emotion concept. It features what the firm calls "captivating design touches that have been traditionally reserved for supercars in the past".
Prominent design details include a front-mounted radar in place of a grille, a large front air intake, flared wheel arches and a futuristic headlight design. Fisker has also confirmed that the side indicators double as charging indicators, turning green when the battery is full.