On paper, the Kia Niro is a tempting proposition.
Here's a crossover with space for the family and their luggage, but with the attractive running costs of a hybrid and low tax bills to match. It even squares up well on looks and Kia's seven-year warranty further sweetens the deal.
But on-paper appeal is different from real life, and over eight months and more than 6800 miles, we've found Kia's first dedicated hybrid to be something of a mixed bag. And, as Frank Sinatra once sang, I've learned some things that only time can teach.
Where the Kia really found its footing was during my weekday commute, seven gnarly miles along a mix of tight urban streets and dual carriageways, with the top speed of 50mph on a clear run. Here, the Niro could use its electric power in stop-start traffic, minimising the fuel consumption. Or that's the theory: in the real world, disappointingly, my average hovered around 45-46mpg.
Even when we drove as carefully as we could, we were unable to get close to Kia's claimed fuel economy figure of 64.2mpg (combined). In fact, the best we saw was 51.9mpg.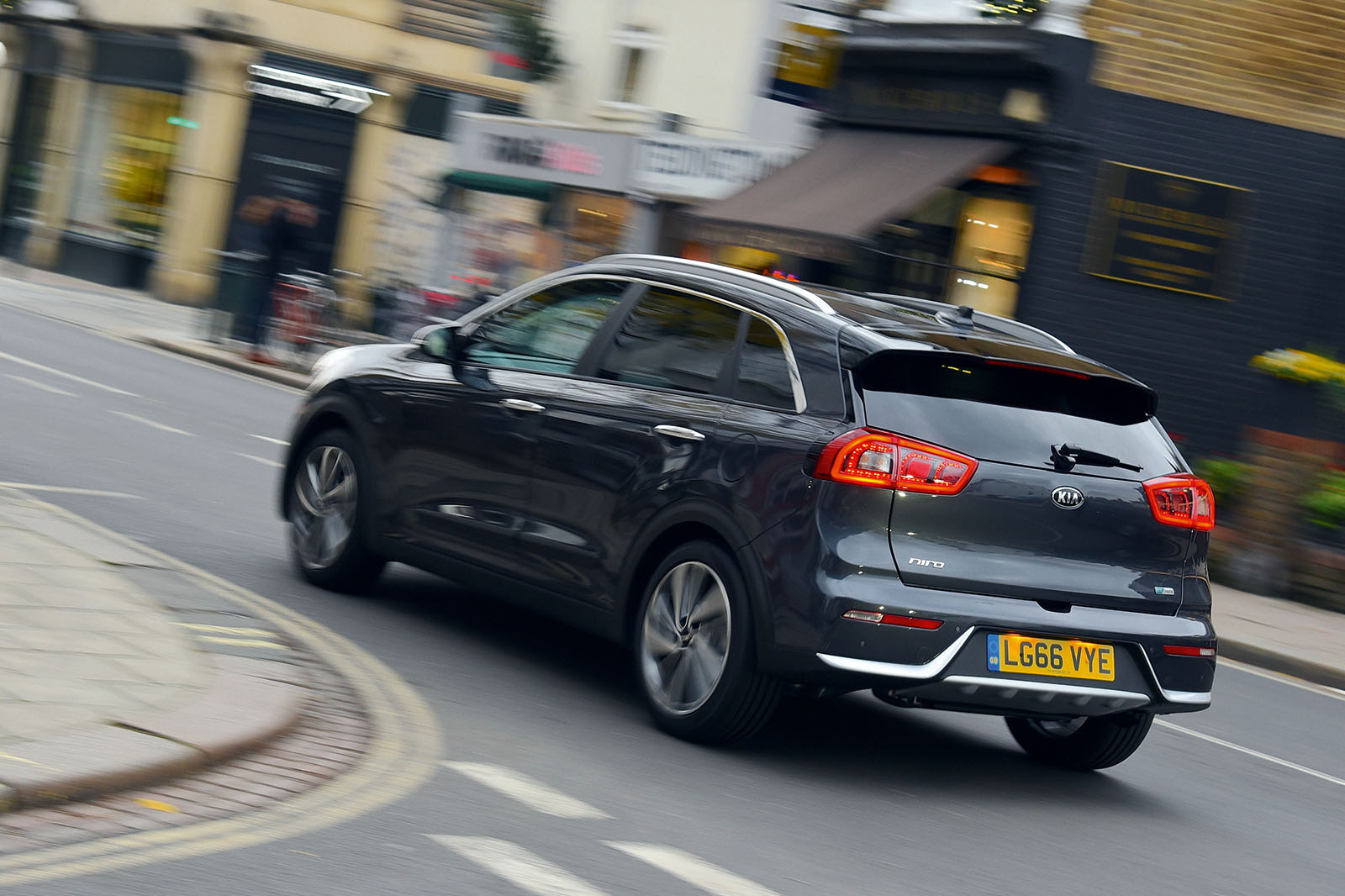 We travelled far and wide in the Niro, too, from my home county of Northamptonshire to the Lake District and into mainland Europe. That gave us plenty of time to assess how it performed on motorways. There was sufficient performance from the 1.6-litre petrol engine to get you up to speed, but the car was far from quiet in terms of wind and road noise. When I used the cruise control, the Niro oscillated either side of the pre-set speed rather than holding a constant velocity.
There were things we liked, though. Executive editor Matt Burt was impressed by how the Niro handled country lanes, where at slower speeds the hybrid system could merrily flit between its petrol and electric power sources.
It's also worth noting that the Niro's interior, despite not offering the same quality you'd find in rivals such as the Volkswagen Tiguan, was comfortable. The seats were supportive, and when I filled the rear bench with friends, there weren't any complaints about leg or head room. I was grateful for our car's heated seats and heated steering wheel during the cold winter months, too.