One of my favourite cars to live with has been a Nissan Qashqai.
For six months in 2013-2014, I was the keeper of this most practical of crossovers. And I loved it. The Qashqai did everything we asked of it, and more, without once batting an eyelid. It was almost perfect – but what would such a package be like with a hybrid powertrain instead of the torquey diesel engines favoured by UK buyers? Surely, it would be the ideal combination of practicality and low running costs? Well, I've got the chance to find out with this Kia Niro.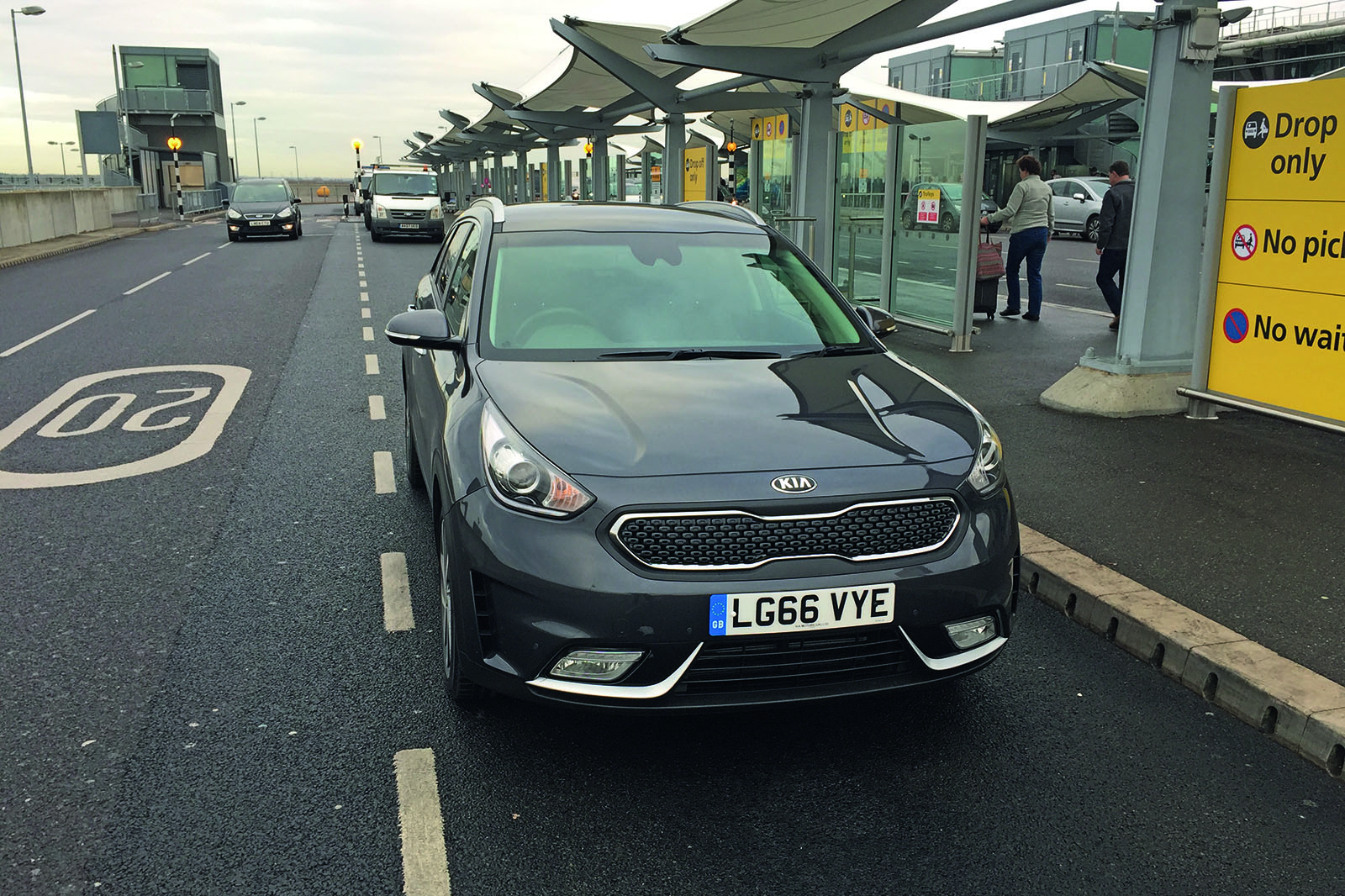 This is new territory for Kia. For years, it has watched the slow uptake of hybrid and electric cars in the UK, waiting to dip its toe into what is becoming an important segment. With the launch of sister brand Hyundai's Ioniq, the timing seemed right. Kia has taken the Ioniq's platform and powertrain – in regular hybrid form only, rather than the plug-in versions, for now – and put it into a very on-trend crossover body.
On paper, it seems to be a smart move: a crossover with space for the family and their luggage combined with fuel economy that can rival the most frugal diesels but with lower running costs. What's more, for now, a CO2 output of 101g/km means it will cost you nothing to tax in the first year and just £10 thereafter.
It's worth noting, too, that although the Niro's hybrid package is no longer a new phenomenon, it is new to Kia. It took Toyota several iterations of the Prius to finally build a hybrid that feels normal to drive, so Kia has to play catch-up, and quickly.
With a starting price of £21,295, the Niro is more expensive than many other cars of this size – and significantly pricier than titans of this class like the Qashqai. However, it's £2300 cheaper than a Prius.
You do get plenty of standard equipment for that price. Every Niro comes with dual-zone climate control, automatic lights, cruise control and a lane keeping system.
Our upper-range 3 version of the Niro may not be the one that most owners will choose, but it's a good opportunity to sample a wider array of the Niro's kit. Our car is fitted with luxuries such as heated seats and steering wheel, an 8.0in touchscreen infotainment system with sat-nav, black leather upholstery, front and rear parking sensors, a reversing camera and wireless phone charger. In fact, the only option fitted to our car is metallic paint.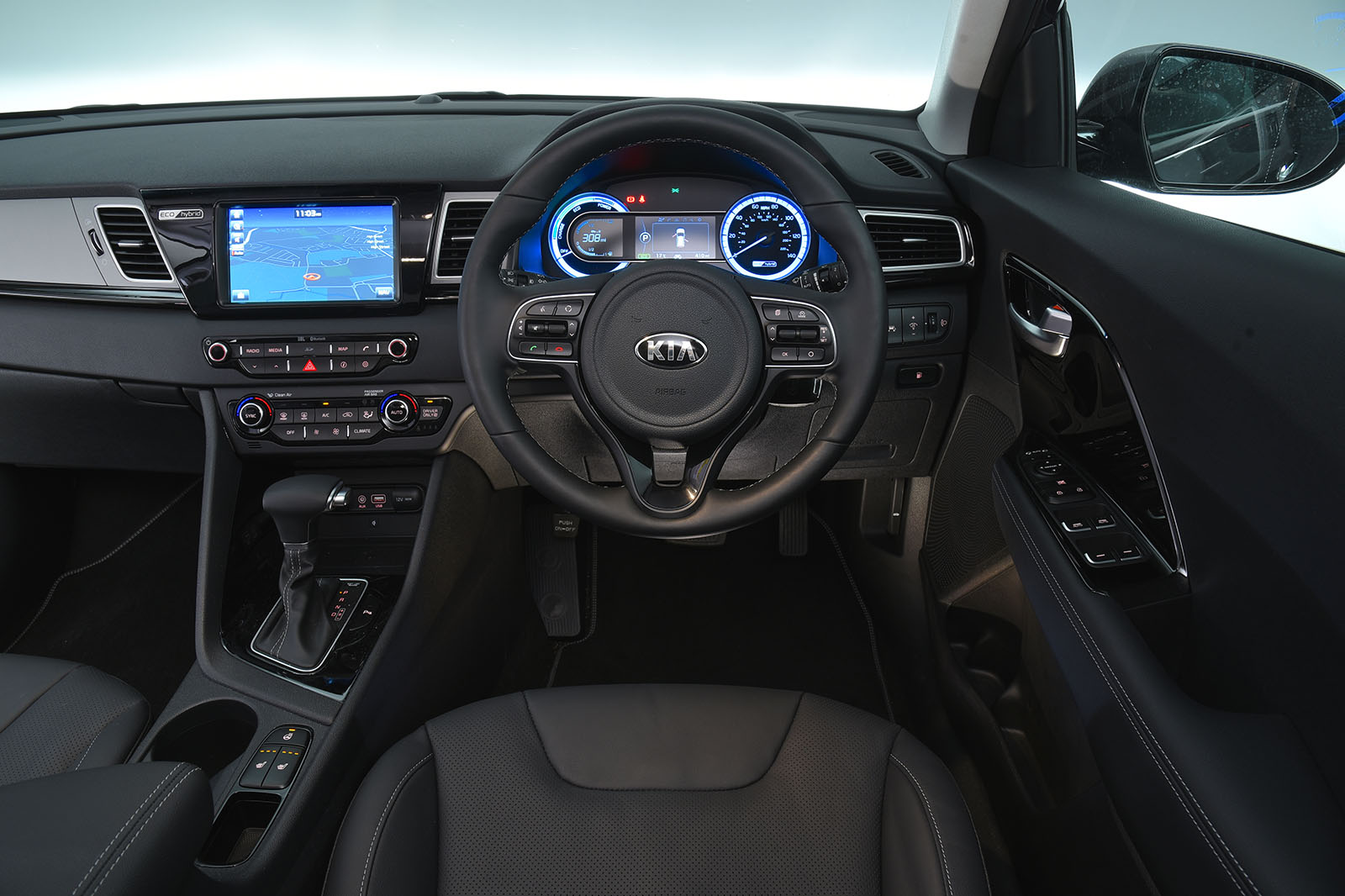 Powering it is a 1.6-litre petrol engine, running on the more frugal Atkinson cycle, and a small electric motor. For the most part, it's the petrol engine that provides power, with the electric motor cutting in to provide instant torque from a standing start, or to supplement the engine at cruising speeds.
Like most hybrids, the Niro uses a lithium ion battery pack to store electricity, but whereas other cars have to sacrifice boot space to hide the pack, the Niro's is so power dense that it's compact enough to sit under the rear seats. That means there's a very usable 427-litre load capacity with the rear bench in place – and 1425 litres with it folded flat. In both cases, that's slightly less than in a Qashqai, but it's more than enough for two suitcases or a big weekly shop.