On the ground floor of a dim multi-storey car park somewhere in East London sits what might be the most daring and important new Jaguar there has been in more than five decades.
Click here for the full technical run down of the Jaguar I-Pace
Glowing in a coat of 'Photon Red' paint so vibrant you'd swear it was luminescent – and defying your every attempt at classification but for reasons that only invite your eyes to linger – the I-Pace looks bold and exciting even here amongst the striplight yellow and concrete grey. It's part-supercar, part utility car; somehow all-Jaguar and yet not really like any Jaguar there has ever been. By the standards of the most far-fetched show cars, it's stunning. Except here and now, away from the motor show stand where thousands have already admired it, the I-Pace is clearly not fantasy; it looks ready to be driven. And today, it will be.
Jaguar I-Pace eTrophy racing series to support Formula E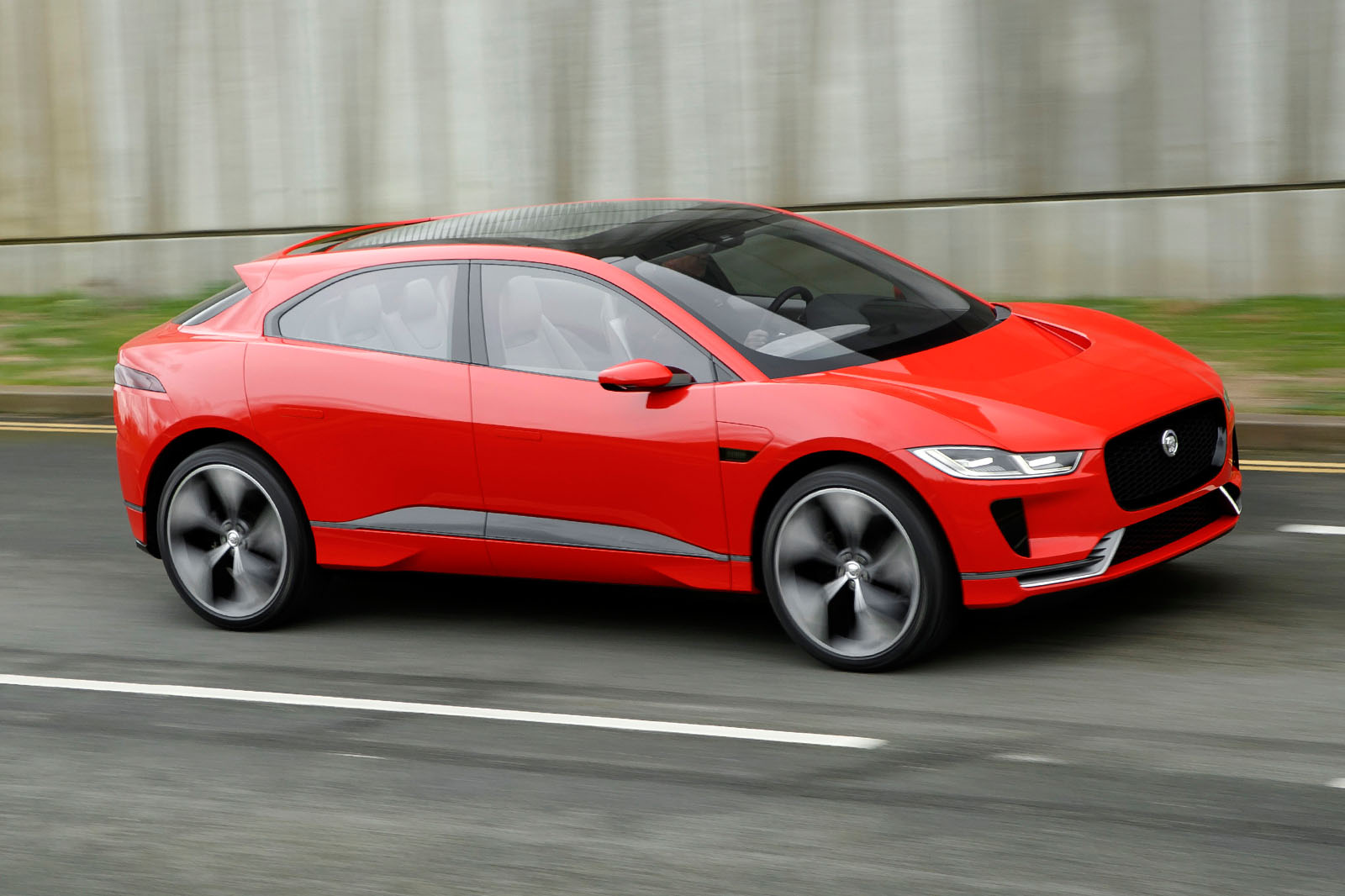 Today will be one of only a handful of occasions that the I-Pace concept will ever be driven – and, sadly, it won't be driven widely or quickly, or in anything like the fashion that we'd like. But driven it will be. Because when Jaguar invites you to experience a car as potentially transformative as this first-hand and at such an early stage, you grab the opportunity with both hands and learn what you can.
Read more - Jaguar I-Pace: first pic of production-spec electric SUV
There are only a handful of I-Pace prototypes in existence, and this very one will be whisked off towards the bright lights of the Geneva motor show when we're done. The car's insured for £2 million – and that's probably a conservative estimate of its true value to Jaguar. So you drive it respectfully, with a polystyrene pad under your backside so your jeans don't mark the leather and your shoes left on the pavement so you don't get the carpets muddy. But sure, they say – you can drive it. And so today, the story of what the I-Pace might mean for its maker – and what it might do – can hit another gear.