A local Volvo dealer sponsors lollipop ladies round my way. The brand values match up: safe, dependable and family friendly.
But there's much more to Volvo these days. By rights, said wander wardens should be wearing Donna Karan and holding high-definition displays on boron steel poles, because Volvo is now among the most stylish and tech-intensive car makers out there.
It charges for the privilege, too. Volvo's standard-bearer, the XC90, starts at £46,850 new. Which is almost exactly the same as the cheapest second-hand, current-generation Range Rovers, which have shed £25,000 since they left showrooms three years ago. We like the XC90, but has Volvo's reinvention elevated it so high as to compete with Solihull's flagship?
For a fair fight, we're allowing a £50,000 budget, buying an entry-level XC90 D5 Momentum with air springs (£2150) and 20in alloy wheels (£1000), or a 50,000-mile 2013 Range Rover TDV6 Vogue, which also comes with those assets.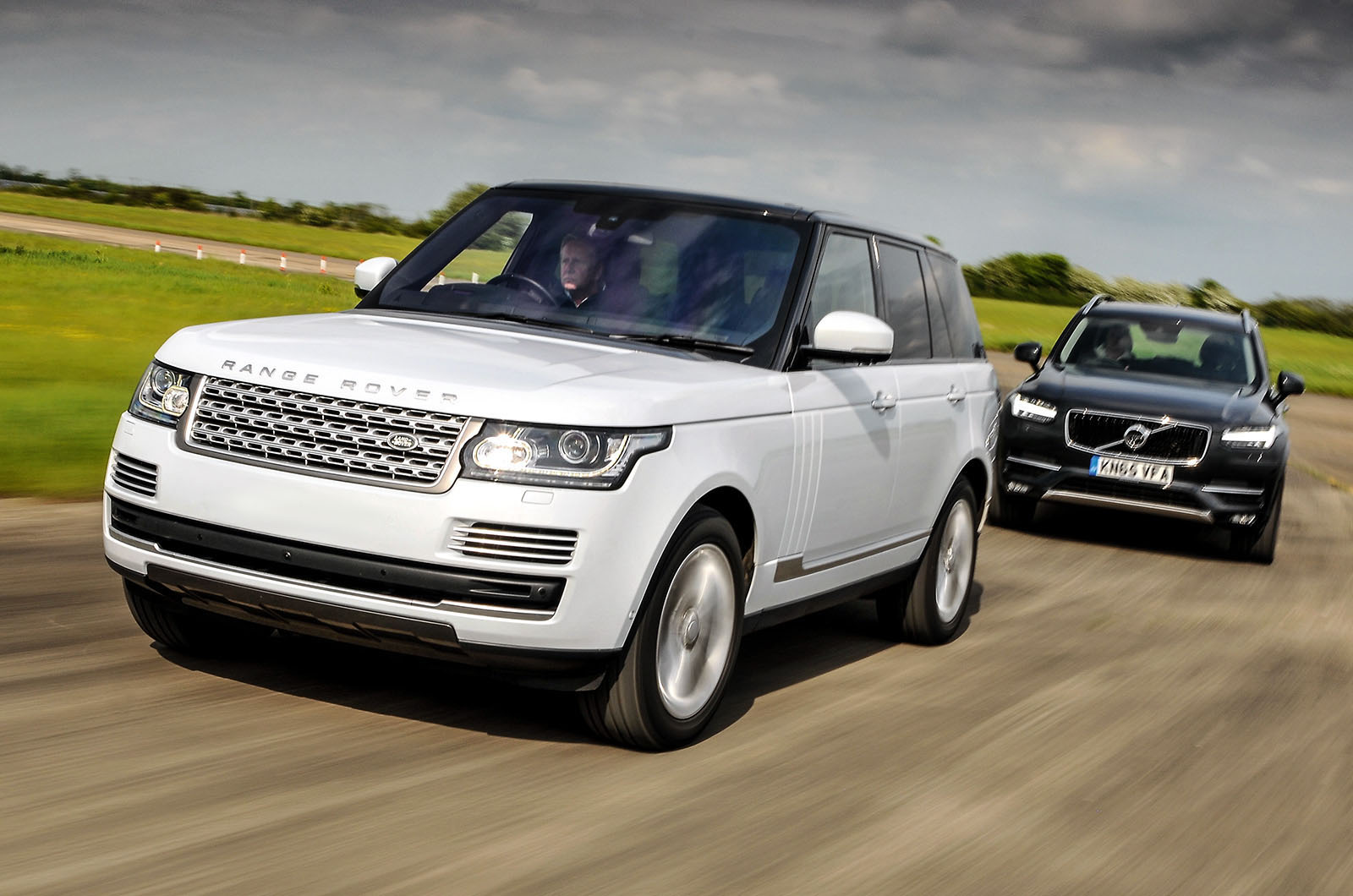 Under Volvo's new 2.0-litre fourcylinder edict, the XC90's 222bhp diesel engine is outgunned by the Range Rover's 3.0-litre V6, but only by 32bhp. Claimed figures pitch the Volvo at two tonnes and the Range Rover at 150kg more but, in reality, the difference is probably at least 300kg, which helps to explain identical 0-60mph times of 7.4sec. However, the Range Rover's bigger lump turns out 443lb ft of torque, compared with the Volvo's 347lb ft.
The TDV6's character suits the Range Rover's image. It's a muted grumbler of an engine that pulls happily from 1500rpm and has a broad powerband, yielding linear delivery for the next 2500rpm, although the bellowing mid-range becomes a slightly strained churn towards the top. During most driving, though, it's suitably refined.
Although Volvo's four-pot is more advanced than the Range Rover's engine, it is a bit less civil. It impresses with unhesitating tug from a mere 1000rpm and promptly gets into a steady, humming stride, but it needs to be goaded above 3500rpm before delivering its best, at which point there's more noise than in the Range Rover. But both engines are whisper-quiet at a cruise, and if you hadn't experienced the Range Rover's superior sound deadening, you mightn't yearn for it in the Volvo.