Volvo design bosses believe the company is well placed to be a world leader in autonomous car cabin design, due to the passenger-focused layout of its interiors.
Speaking exclusively to Autocar, Thomas Ingenlath, Volvo's senior vice president of design, explained that while European rivals have focused on driver-centric cabins, Volvo has long prioritised overall passenger comfort.
"Not being a company that has a passion for power and driver focus means that we have spent more time exploring the passenger lounge area," he said. "In the S90 Excellence [a three-seater model for China], we used a special centre console and took a seat out to explore what could you actually do with this space."
To this end, Volvo has been conducting studies to better understand how to maximise well-being for all passengers for many years, and coincidentally, this knowledge is now relevant for autonomous car design.
Volvo Chinese R&D centre will play key role in cabin design
"Now we see all these exercises have become elements in a big puddle and we were naturally researching in this area," Ingenlath continued. "It shows that our way of looking into a car has naturally turned into how you use a car in the future."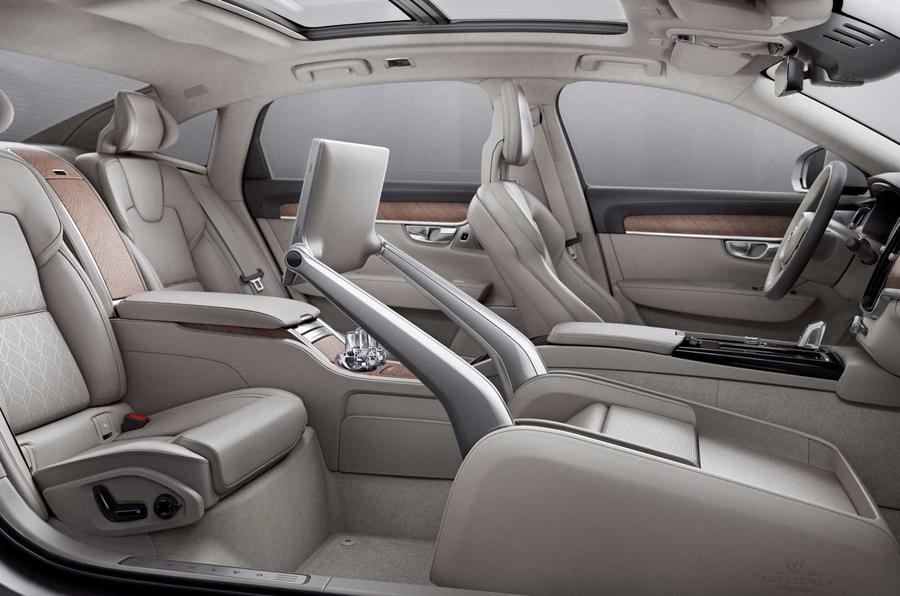 Robin Page, vice president of interior design at Volvo, said that the brand's global approach to design, with its three design studios located in Sweden, America and China, would also help it to better adapt future models to local markets.
"We have a studio in California, and it's noticed that Los Angeles as a car market is a driver for electronic development. China is more about rear passengers and luxury, while Europe is a bit special as it still focuses on the driver," he explained.
Page said that while these markets all had slightly different demands for cars, electrification, autonomous technology and connectivity were the three most common shared focus areas.